So last weekend I attended a Mastermind in Chicago. It was Elite Marketing Pros "Acceleration Mastermind", with a minimal buy in of 10k. Without say, everyone there is serious about there business's, and serious about moving forward. But I still noticed one thing that kept coming up over and over and over again… Questions regarding tools/recourses, and what they should use.
So… I figured I'd make this blog post outlining the biggies I've used in my business to scale to six figures by 24, and what I'm now using to continue to grow.
Note* I use many other tools on top of these 12, but these are the ones I use most often, and which have the most of an impact on my bottomline. These are the 20% that account for 80% of my results.
Let's dive in…
1. Simpleology – I list this recourse first, as it's designed to increase your own overall level of output, and make you a more efficient, productive Entrepreneur. Simply put, without Simpleology, all the other recourses on the list wouldn't matter.
For an in-depth review on how Simpleology works, checkout THIS BLOG POST…
2. Aweber And Getresponse – I list these together, because I've used both, and they more or less serve the same purpose. They're what I used for the first year and a half or so to build my list and grow my subscriber base (your single most valuable asset). I like them both, and they're both really easy to use and start generating lead with. Aweber maybe has A LITTLE bit of a better deliverability rating, but not by much, and I actually prefer the Getresponse backoffice, and there automation rules.
3. Optimize Press 2. OP2 is what I use to build all of my sales funnels, this blog, and really anything else I need when it comes to web design. It's gives you, the end user the most control over exactly how you want your site to look and feel, and there's virtually no limitations. I've used leadpages, and still do for one specific reason (we'll get to that in a moment), but I don't like how it limits you so much in regards to flexibility in how you have your site setup.
4. Leadboxes – Leadboxes is a feature in Leadpages that allows you to put a pop up opt-in form on your website triggered when someone clicks a link or banner. They work really well for capturing leads using banners, but if you're going to learn one of the other, go with Optimize Press 2 to start.
An example of a Lead-box at work is the one I have on my "Consult Funnel" here, that pops up when someone says "Book My Kickstarter Session". They work really well when you've already sold people on taking an action, when you've sold them on opting in with your copy, or video.
5. The I-Phone 5 – One of the most important aspects of being successful online in 2015 is creating videos that let your audience get to know who you are on a deeper level. MANY of my blog posts are video based, and all of them are shot with my IPhone 5. There are also various adapters you use to connect your microphone, and get your IPhone setup with you tripod, but I'm not going to get into those here. Do a quick Google Search to learn more about those tools.
Here's a couple examples of video blog post's Ive created with just my I-Phone:
"What Content Creation Will Do For You And Your Business"
"Choosing To Believe In People"
6. GotoWebinar – Webinars are one of, if not the single most profitable medium in your Online Business, and GotoWebinar is BY FAR the best service for hosting them. I've tried WebinarJam, and one other, but neither compare to GOTO. When you're ready to start hosting webinars (I recommend to start SOON, use GOTO Webinar).
7. Infusionsoft – Infusionsoft is where I have all of my funnels setup, and is where I store my "hyper responsive" subscribers. It's one of the more powerful e-mail marketing tools, and allows you to do A TON when it comes to automation and segmenting. It's a little bit advanced, but when you're ready to start creating your own offers, and building your own customer list, Infusionsoft is what you want to do it with, hands down.
8. Click-Magick – One of the most true and on the dot quotes I know is, "what can be tracked, can be improved." ClickMagick is HANDS DOWN the most powerful and robust tracking tool available on the Internet, and will allow you to make every click that you drive MUCH more profitable. I don't use even 1/2 of the features that Click-Magick offers, and it still increasing the value of each click exponentially in my business. Check it out right here, and start using it today. 🙂
9. Dropbox – Once you start really doing the work in your business, you're going to notice that you have an overload of documents, files, and spreadsheets on your desktop, and hard-drive, and it'll start to SLOOOOWWWWW everything down. Dropbox is the solution to that problem. Whether you're creating sales videos, webinar presentations, spreadsheets, or anything else, a good habbit to be in is having an organized Dropbox account to upload them to as you go. Complete a project, upload it to dropbox, delete it from your computer. If you need it in the future, it's right there in your dropbox files to download.
10. Vimeo and Youtube – These are the hubs where I upload all of my videos. You have more control over your vimeo accounts, and it's less likely that your videos will get flagged or marked as inappropriate, but you'll also get less views as it's not the authority Youtube is. Youtube on the other hand gives you a TON of power, but very little control. All it takes is a competitor flagging your videos as inappropriate, and your account can be shut down overnight, for no reason. I like to upload my videos to both for this specific reason.
11. Elite Marketing Pro – Elite Marketing Pro has been BY FAR one of the most valuable recourses to my Online Business, and I've also made some GOOD money reselling it to my subscribers. It has the single most comprehensive back-office of training materials and courses that you can use to grow your business. It also gives you a capture page builder, sales page builder, done for you blog, and much more. I usually recommend Elite Marketing Pro for most people who want to start an Online Business, but don't want to do all the work associated with creating your websites, building your sales funnels, following up with your prospects, ect. With Elite Marketing Pro, 95% of everything is done for you. 
12. Wufoo – I actually just switched from using Survey Monkey to Wufoo for all of the surveys I use in my business. Surveying your list is one of the BEST WAYS to increase response, and you need to create surveys if you want to use consult funnels like THIS ONE. Wufoo is more dynamic than survey monkey, and gives you more options and more control. If you're using surveys, (which you should be), you'll want to use Wufoo.
13. My Macbook Pro. Haha while sitting here trying to brainstorm on what else I use, I realized that I hadn't even list my computer. haha It's an obvious one, but also the most important. I use a Macbook pro, and it does pretty much everything I need. I have two of them, and have one for more of my day to day functions, and one for specific projects.
And that's it! Those are the 13 tools I use MOST consistently in my Online Business that have the biggest impact on a daily basis. I hope this brought some clarity to you in regards to what tools you should be using, and maybe answered a few questions you had in the back of you head. 🙂
Did you get value out of today's blog post, "13 Recourses I Used To Build My Six Figure Business By 24…"? If so, don't forget to leave me a quick comment, and to share the love on Social Media!
To Our Mutual Success,
Misha Wilson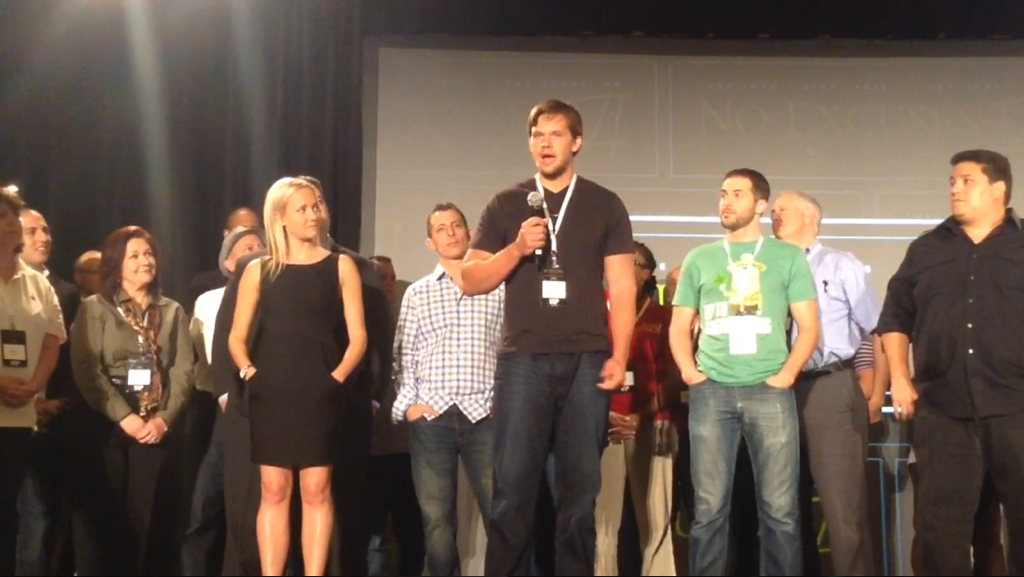 P.S. If You're Struggling To Generate Leads And Sales For Your Online Business, I've Been There, And Know Your Pain. Be Sure To Grab A Copy Of My Free Report, The 5 Pillars Of Profitable, Business Building Traffic, Where I Show You Exactly How I Broke Free Pain Of Pain, Frustration, And Overwhelm, And How I Now Generate Laser Targeted, Pre-Qualified Traffic That Turns Into 75-100 Leads Each And Every Single Day For My Business, And Exactly How You Can Too! 
Click here to download the report now…
P.P.S
Checkout My Facebook FanPage: https://www.facebook.com/marktingwithmisha
Follow me on Twitter: https://twitter.com/Misha_Wilson
Add me on G+: https://plus.google.com/+MishaWilson
Checkout my Youtube Channel: http://Youtube.com/thesmartermarketer

Misha Wilson is known as the youngest and fastest growing traffic and conversion expert on the Internet. He's known for his ability to bring hoards of cold traffic to any website he wants, and then convert that traffic into high ticket buyers and a group of loyal fan customers. If you're struggling to either get traffic to your website or convert your traffic into big sales, Misha is your guy.