21 Irrefutable Laws Of Leadership, Law #4: The Law Of Navigation
Quote Of The Day –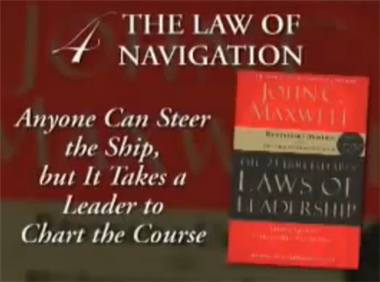 21 Irrefutable Laws Of Leadership, Law #4: The Law Of Navigation
The 4th law of the 21 laws of leadership is the "Law Of Navigation", which states, "Anyone can steer the ship, but it takes a true leader to chart the course".
Leaders plan ahead and design the route which will take them to their and their followers desired end location. Leaders navigate the paths and courses of action for both themselves to take, and for others to take. Effecting navigation includes have a vision, designing a strategy, planning a course of action, and finally executing upon that course plan. The vision is represents the desired end state or outcome to which the leader will lead… The strategy maps out how the leader and his followers will arrive at their desired end location… the plan captures takes into consideration all of the aspects that could potentially affect the attainment of the desired goal or outcome… And the execution of the strategy is what delivers the desired end result.
According to Maxwell, leaders who follow the law of navigation, see more than, see farther than, and see things before others do.
Breaking it down:
In order to be an individual who effectively follows the law of navigation, you must have properly set goals, a strategy that will allow you to attain those goals, considerations of what might get in your way of accomplishing those goals, and then be able to execute upon those goals in an efficient manner.
It's said that without a target, an arrow will never hit the bullseye. Goals are the medium through which you set your target. Without a strategy, there will be no attainment of any goal. Without plans and considerations of what might derail you, you're more likely to quit or blame something for your failure that could have easily been predicted. And without execution, well nothing ever happens.
Setting you goals: Your goals need to be your own individual goals, I can't set them for you. Take some time to mull them over, and then set a clear target that you can aim at.
Your strategy: Your strategy as an Online Marketer in the "opportunity" space is fairly simple and should be as follows:
Select an offer that pays out high commissions on both the front-end and backend portions of their sales funnel.
Setup a capture page that will build your OWN LIST, and then send traffic through it to your offer to generate leads and make sales.
Followup with those leads that you've generated and build a relationship with them. Have an e-mail followup campaign in place that brings people back to your offers sales video, but then also write blog posts, make youtube videos, and create podcasts all of which are designed to do one thing: add value to your audience and build a relationship with your leads.
Offer more/different products or services to your leads that will add value to their lives and solve their problems.
Your Plans: As they say, hope your the best, but plan for the worst. Expect the journey to your desired end result of being a full time Internet Marketer to be rough, rocky, frustrating, and even painful at times. Expect to lose some money at first, and expect to get knocked down often. Anyone who's ever done anything in this industry has been knocked down too many times to count. Those who get back up can go on to do great things. 
Execution: Take action based on the strategy outlined above in order to attain your desired goal, while simultaniously knowing that your road to success could very well be paved with blackeyes and bruises.
Set your goals, follow the strategy and planning outline above, and execute daily, and you'll be living by the fourth law, the law of navigation.
Did you get value out of today's post, "21 Irrefutable Laws Of Leadership, Law #4: The Law Of Navigation"? If so, leave me a quick comment, and don't forget to hit the Facbook Share and Google + Like button directly above or below this post!
To Our Mutual Success,
Misha Wilson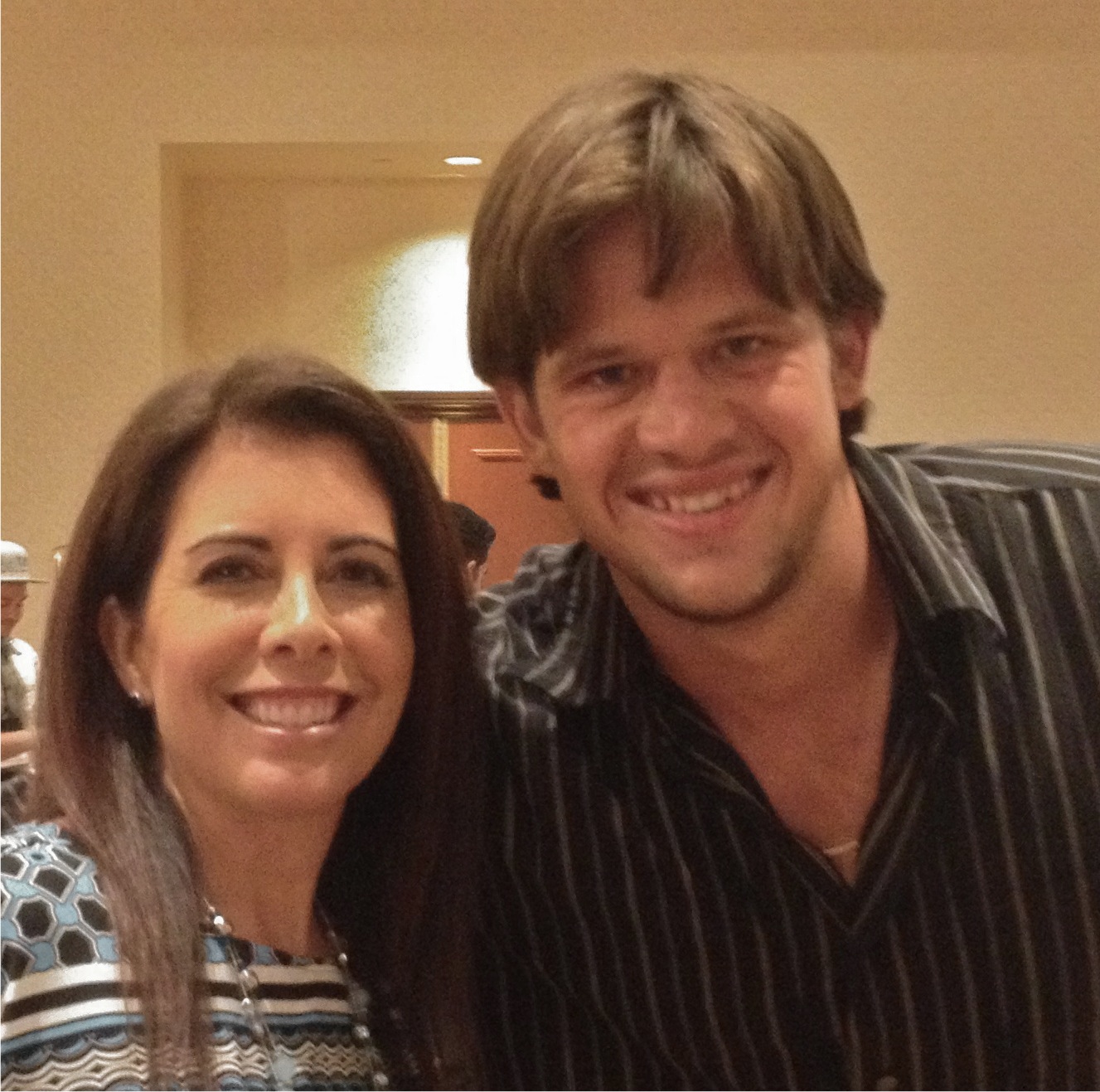 P.S. Ready To Kick Rejection To The Curb And Explode Your Network Marketing Business? Discover The 5 Lies You've Been Told About Network Marketing That Are Keeping You Stuck, Struggling, and BROKE… PLUS How To Break Free And Create A Never Ending Stream Of Red-Hot Prospects Ready To Join Your Business TODAY.  Click Here To Find Out How RIGHT NOW! 
P.P.S
Lets connect!
Add me of Facebook: https://www.facebook.com/8misha0wilson8
Check My Brand New Youtube Channel: https://youtube.com/thesmartermarketer
Add me on Twitter: https://twitter.com/Misha_Wilson
Add me on G+: https://plus.google.com/+MishaWilson

Misha Wilson is known as the youngest and fastest growing traffic and conversion expert on the Internet. He's known for his ability to bring hoards of cold traffic to any website he wants, and then convert that traffic into high ticket buyers and a group of loyal fan customers. If you're struggling to either get traffic to your website or convert your traffic into big sales, Misha is your guy.