3 Simple Ways To Instantly Boost Your Levels Of Personal Productivity…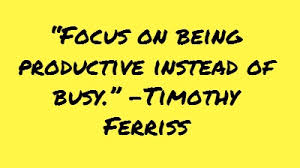 3 Simple Ways To Instantly Boost Your Levels Of Personal Productivity…
In case you haven't realized… the success or failure of your Online Business is going to come down to one thing: you. Nothing outside of yourself can or will account for your success… it's up to you to learn the skills necessary in order to succeed, and then account for your person productivity on a daily basis to get done what you must.
While most of my blog posts are centered around sharing the skills that I personally learned in order to hit 6 figures in 2014, today's will be centered around personal productivity… your ability to get sh*t done.
Here's 3 things that I do EVERYDAY in order to produce at the highest levels possible:
1. Exercise And Eat Right.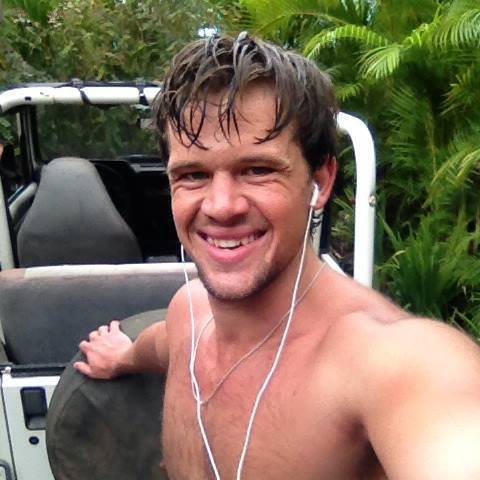 When you feel good about yourself, your bound to get more done. With exercise you increase your levels of all the good endorphins in your brain, and immediately put yourself into a more positive mindset.
If you're ever struggling with completing something that you don't believe you can do, exercise is the sure fire way to temporarily suspend that negative self belief, and allow yourself to push forward. I use this fact all the time when jumping into new activities in my business that I'm unfamiliar with.
Eating good is the other side of the equation. Instead of always going after what tastes best… Think of your food as fuel, and think of your body as an automobile. If you want to operate at a high level and maintain a competitive edge, you have to give yourself the best fuel possible.
Complex carbs, lean proteins, healthy fats. Brown rice, Quiona, Whole Wheat Bread, Salmon, Chicken, Steak, Avacado, Nuts, Healthy Oils Ect. Load up on them. They'll help you perform better, and that'll lead to higher levels of productivity.
2. Use Tools To Your Advantage.
I use "Simpleology" to help sort out what I want to get done for the day, and what I don't, and which items I should focus on first and give more priority to. It's an awesome tool, and anyone should use it who's looking to grow a profitable online business.
I use Ant-Social to lock myself out of certain social networks that distract me for any given period of time when I need to produce. You set it up and then specify which sites you don't want to have access to, and for how long you want to be in "lockdown" mode. Then for that given period of time, you won't be able to access the specified sites.
While social media sites can help you grow your business immensely, they also put you into a reactionary mode, which isn't condusive of productivity… So limit your time on them to certain times of the day, and focus on building vs. reacting.
3. Take 15 Minute Breaks Every 2 Hours.
While I love Marketing and love my Online Business, sitting in front of the computer all day can burn you out.
That's why for every 2 hours of focused work I do I'll take a 15 minute break. I do this whether I feel like it or not, and it keeps me fresh and ready to go again when I'm back. 
I'll take a little walk, go jump in the ocean, grab some food, or just hop in the car and drive for a few minutes with some good music.
The trick is to do it BEFORE you start to feel burnt out… And that's why I force myself to do it every 2 hours like clockwork.
Once you feel burnt out, it's much harder to refresh yourself. Instead of trying to recover from the burnout, just avoid it all together.
Did you get value out of today's post, "3 Simple Ways To Instantly Boost Your Levels Of Personal Productivity…"? If so, don't forget to leave me a quick comment, and to share on social media! It's always much appreciated!
To Our Mutual Success,
Misha Wilson
P.S. If You're Struggling To Generate Leads And Sales For Your Online Business, Be Sure To Grab A Copy Of My Free Report, The 5 Pillars Of Profitable, Business Building Traffic, Where I Show You Exactly How I Generate Laser Targeted, Pre-Qualified Traffic That Turns Into 75-100 Leads Each And Every Single Day For My Business, And Exactly How You Can Too! 
Click here to download the report now…
P.P.S
Checkout My Facebook FanPage: https://www.facebook.com/marktingwithmisha
Follow me on Twitter: https://twitter.com/Misha_Wilson
Add me on G+: https://plus.google.com/+MishaWilson
Checkout my Youtube Channel: http://Youtube.com/thesmartermarketer

Misha Wilson is known as the youngest and fastest growing traffic and conversion expert on the Internet. He's known for his ability to bring hoards of cold traffic to any website he wants, and then convert that traffic into high ticket buyers and a group of loyal fan customers. If you're struggling to either get traffic to your website or convert your traffic into big sales, Misha is your guy.