Breaking The Cycle That's REALLY Holding You Back…
Most peoples journey Online isn't necessarily pretty. They jump from program to program, buying new product after new product, investing in one guru after the next… never making any real progress. They think there lack of progress is due to a lack of tactical knowledge… not a found enough strategy… or maybe a lack of personal ability to execute.
They learn one thing after the next, read one forum post after the other, listen to one interview after the other, and for the dedicated few, read book after book after book, all in desperate hopes of moving the pendulum forward.
What many fail to realize though… is that the only thing they'll ever get paid for is there ability to produce. 
The only thing that will ever truly result in anything, both positive, or negative, is action. 
And while it may seem obvious, the truth is that most people in the Online world never actually get started. They never take any REAL action that will move them closer to their goals.
If this describes your situation… stick around.
So… the obvious question become, WHY?
Why don't people take any action to move them toward their goals, especially when they see other individuals taking action, making moves, and seeing progress as a result. What keeps people from implementing the tactics and strategies that they learn in all of the various courses they purchase? 
Well, it can actually all be boiled down to one word.
Belief. 
People don't take action because at a core level, they don't believe that the actions they will take will produce any positive result. People believe that they'll put their head down, due their due diligence, work, and then never be rewarded. They believe they'll lose money on their traffic campaigns, that they won't be able to make sales, and that while they try to talk themselves out of it, in general, they'll fail.
If you disagree, let me ask you a question…
If you knew for a FACT that you would unequivocally succeed in all of your endeavours, how hard would you work? How much action would you take?
My bet is that your answer is somewhere along the lines of "as hard as I'd need to, and as much as possible".
This illustrates that on a core level, what's really holding you back is lack of belief. 
What makes things even harder, is that whenever you initially take action… you're absolutely BOUND to fail. 
It's simply part of the process. I wasn't profitable with Solo Ads until about 6 months of consistent failure, and almost $10,000 wasted. The first webinar that I hosted completely and totally bombed, and by the end, I had ZERO attendees. To this day if I set up any kind of ad other than a Solo Ad, I usually lose money the first 3 or 4 try's.
The truth is though, that this failure is completely and totally normal, and is just part of the process. The problem is that most people let it affect there self confidence, immediately let it reinforce there beliefs that they can't do whatever it is they're trying… and then let them stop them.
The process goes as such…
Lack of belief > Minimal action > Initial failure > Reinforcement of negative beliefs > Resignation  
The key to breaking through and getting into a mode of consistent action no matter what the result, is addressing the belief itself… or at-least learning how to take action in spite of it. If you don't address the core problem, nothing else will help. 
To do so requires you go a little bit deeper, but if you're interested… here's the exercise that works for me:
Step 1: Identify what belief is holding you back
Step 2: Identify what actions you're not taking based on the limiting belief
Step 3: Identify the worst case scenarios if you take action and end up failing
Step 4: Identify the best case scenarios if you do take action and end up succeeding
Step 5: Weigh out wether or not the benefits of success is a greater payoff than the potential failure
Step 6: Realize that you're GOING to fail at the onset of any endeavour until you hone your skills
Step 7: If the best case scenario outweighs the worst case scenarios, proceed forward and take action.
Step 8: Don't quit until you succeed.
In completing this exercise, you don't necessarily break the belief, but you build a reality where you can take action despite of it. Now in In my world, almost anytime I've ever done this exercise, the possible benefits of success have far outweighed the potential failure, leaving me in a state with zero excuses for not taking action, and in a place where my expectations are realistic moving forward. I don't expect to get everything right the first time… I actually bank on failure at first… but know that ultimately, success will be worth the trial and error. 
If you put yourself in that situation, you'll soon find yourself with a "nothing to lose" attitude, in consistent action mode WITHOUT the fear, knowing full well that you've started the process, and the end result will be well worth any temporary failure.
Did you get value out of today's post, "Breaking The Cycle That's REALLY Holding You Back… "? If so, don't forget to leave me a quick comment letting me know your biggest takeaway, and to share on Social Media. 🙂
To Our Mutual Success,
Misha Wilson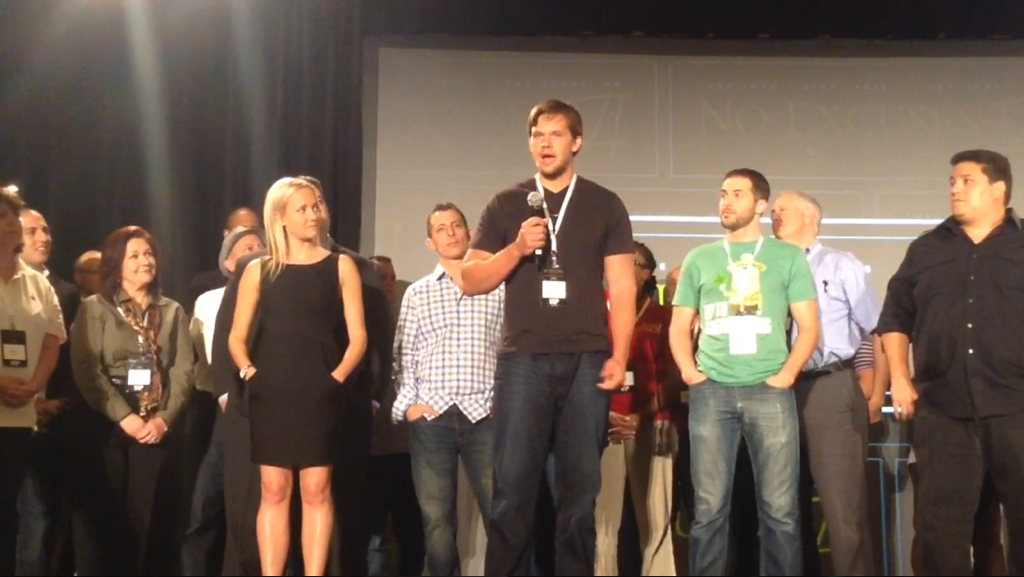 P.S. If you're ready to break the cycle, and could just use some one on one help with getting started, and into action mode, click here to checkout Elite Marketing Pro… where you'll get a personal six figure coach to help keep you out of overwhelm, and get you into profit mode, as quickly as humanly possible.

Misha Wilson is known as the youngest and fastest growing traffic and conversion expert on the Internet. He's known for his ability to bring hoards of cold traffic to any website he wants, and then convert that traffic into high ticket buyers and a group of loyal fan customers. If you're struggling to either get traffic to your website or convert your traffic into big sales, Misha is your guy.