Here at The Super Affiliate Network, one of the mantras I have is that you absolutely have to build a business that you actually enjoy running.
You have to build a business that beyond just making you some moolah, also gives you the
lifestyle that you want, and truly deserve.
I also consistently stress the importance of investing in your education and continually
building your intellectual capital.
One of the most telling statistics I've seen recently is that the average CEO of a company reads anywhere from 4-5 books per month, while the average american reads UNDER 5 books per YEAR.
That should be a telling statistic in of it-self, and should point you in the right direction when it comes to what you should be doing in your own personal life.
As one of my mentors says, all you've gotta do to accomplish anything in life is to find someone who
has what you want, then do what they do, and as a result you'll get what they've got.
If you want to make what an average CEO makes… (13.8 million per year according to the old googly)…
Then you absolutely have to model what they do.
You must consistently invest in your education and skill-sets, and always build your intellectual capital.
But here's the deal… It doesn't have to feel like work.
Circling back to building a business that you love… I spent all of this last weekend chillen at the beach and lounging with my girlfriend…
If you're a Super Affiliate Network member, you saw the little Facebook live I posted in the members only group.
If you're not… Well, what are you waiting for?
The only difference between myself and most everyone else on the beach, is that while they
were kicking back and drinking beers, I managed to tear through Jeff Walkers "Product Launch Formula" for a second time and then get through a the first few chapters of the next book I'm reading (I'll let you know what it is when I give it either the yay or the nay rating).
My point is, that while you absolutely must "follow the rules"… 
You must constantly invest in your skill-sets and education and must constantly take action based on what new skill-sets you're learning, you can also build an amazing life-style, and in the end, the life of your dreams.
Building your business should be an enjoyable process, and if it's not, you're doing something wrong.
Actually, if you want a "shortcut" if you will to that life of abundance and luxury… and want to have 95% of all of the hard work in getting your Online Business off the ground 100% done for you…
Click here and get started with the Super Affiliate Network now.
As a member you'll have my team of 6, 7, and even multiple 7 figure earners create all the websites shoot all of the videos, create all of the content, host all of the webinars, make all of the phone sales calls…
And when we close sales, you'll earn BIG commissions.
Click here to get started now, and I'll see you on the inside.
To the top,
Misha Wilson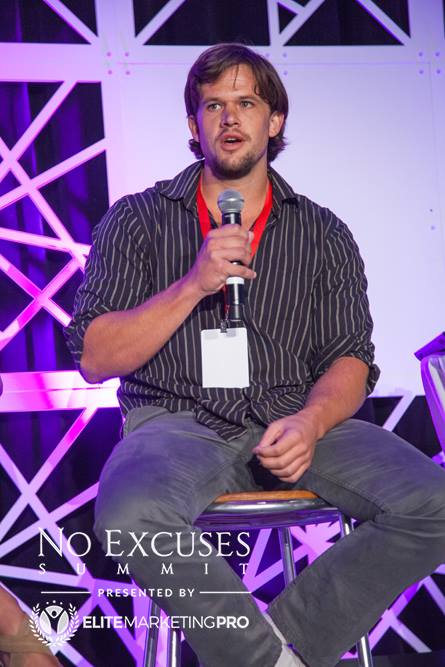 P.S. Register for my free webinar now right here… 


Misha Wilson is known as the youngest and fastest growing traffic and conversion expert on the Internet. He's known for his ability to bring hoards of cold traffic to any website he wants, and then convert that traffic into high ticket buyers and a group of loyal fan customers. If you're struggling to either get traffic to your website or convert your traffic into big sales, Misha is your guy.