Well, I Didn't See This Coming… (CH. 4/5)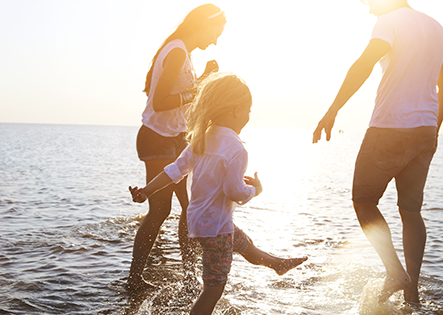 Note: This Thursday at 8PM Eastern time I'm hosting a BRAND NEW Masterclass "The Limitless Leverage" Method.
If you want to learn how to make more working less, so you can have REAL FREEDOM, both financially and time bound…
—————————
If you made a decision to keep up with us this week, you know where we're at in our story…
About my revelation when it comes to realizing that only a VERY FEW activities that I was focusing on that were actually producing any level of real result, and about how when I made a decision to pay attention to just those FEW activities, everything turned around.
If you haven't been keeping up, you can get caught up on our story at the very bottom of this blog post. As you get caught up, you may be surprised at a few of the insidious, "insider only" secrets that I decided to share in our previous chapters for the very first time… Insider secrets that leaders so called "leaders" in this industry DON'T want you to know, and insider secrets that MIGHT cost me a few relationships here and there with some of my "goorooo" buddies.
I also shared with you in chapter #1, that behind every word I write in this weeks blog post series, there's a "hidden lesson". A lesson that  may not appear obvious, but if you dig, will be worth every minute you invest finding it.
Today, I want to discuss what I DIDND'T see coming.
See, when I first got started Online, all I really wanted was to learn how to make A LOT of money.
Yes, I'll admit it.
I was money hungry, and my first priority was to learn how to get FIFTHY RICH.
Now, upon learning and then leveraging the "Limitless Leverage Model" we discussed in yesterdays message, I was fortunate enough to create my big breakthrough…
…A breakthrough that would lead me to building a business that's doing now WELL OVER $500,000 per month, with a record month of $686,723!
Now I'll admit it, the money is nice.
To be able to buy what you want, when you want, without having to look at price tags or worry about whether or not you can afford it… Well, it's a freeing experience, and something that I personally believe that everyone should experience.
With that said, the honest truth is that after about two or so month, the "money excitement" wears off, and you realize that you feel NO DIFFERENT than how you felt BEFORE you made.
Again, am I grateful for experiencing that financial break-through?
Yes, absolutely.
What I didn't see coming is this…
Much more fulfilling, and MUCH MORE satisfying than the money, is the IMPACT that leveraging these strategies (the exact same strategies I'll share with you on this upcoming training) has had on my students journeys, and the LIFESTYLE and FREEDOM that they've given myself.
See, as I launched my business and began to have success, people started asking me how HOW I was doing it.
They wanted to know my secrets, so they could re-create the result for themselves.
I decided to take on students for a set fee, and share with them what I was lucky enough to stumble upon in my own journey.
What's crazy…
They worked for them, JUST like they did for myself.
Like Ace and Rich Guzman who made $12,000 in just 30 days after getting started…
Or Jean Pierre Lebourve who made $12,000 in his first 3 months…
Or Karen Richardson who made $27,000 in just her first 2 months using my techniques.
Not only have these strategies freed myself financially, but they've also given myself the tools needed to provide value and give back in a REAL way that GENUINELY creates an impact in other peoples lives.
I've gone from being the money hungry punk 24 year old, to experiencing what it feels like to genuinely help and serve people, and contribute on a REAL level.
Now, in experiencing both, what I can tell you is this…
While the moneys cool, there's nothing like the satisfaction and fulfillment that you feel through giving back and genuinely serving people in a real way.
It adds purpose and meaning to your life beyond what most are ever able to experience, and get's you EXCITED to get out of bed and tune into your work day.
Honestly, there's nothing quite like it.
What's even cooler…
Due to the fact that with my "Limitless Leverage Model", you ONLY focus on the FEW things that actually produce REAL results, well, you can create your impact in the world, WITHOUT having to sacrifice your lifestyle.
Actually, even though my business is now 1000X the size that it was (yes, 1000X the size) of what it was BEFORE I learned these strategies, I actually DON'T have to work any harder, and I actually have MORE freedom on a daily basis to spend my time the way I want to.
Whether it be kicking back on the beach, hitting the weights in the gym, enjoying the company of my friends and loved ones, or just kicking back and tuning into a good movie, with the limitless leverage system, my business continues to crank out big profits day in and day out, creating a higher leverage of impact than ever before whether I'm sitting in front of my computer or not.
Now, if you're here reading this blog post, I'm going to make a wild assumption and guess that you're probably a little bit like myself.
You probably want to get started and make some moneey relatively quickly, you'd like your business model to be extremely profitable, you're probably in it at a core level for freedom, meaning that you need a business that you can run in a near automated fashion and with extreme leverage, and you probably like traveling the world and enjoying new experiences and want that to at least be an option.
Like myself, you probably know deep down that there's something more to life, and deep down, I'm guessing that you're DESPERATE to get your message out into the world to create a REAL IMPACT that leaves you feeling full of purpose and fulfillment.
Am I right?
I thought so.
You probably also DON'T have hundreds of thousands of dollars to invest in startup capital to get your business off the ground (after-all, if you did you wouldn't be here reading this blog post).
The good news…
This Thursday at 8PM Eastern time, I'm going to teach you EXACTLY how you can leverage may "Limitless Leverage" system, so you can quickly and easily launch your own six figure lifestyle business…
A business that you can work in as little as just a few hours of work per day..
A business that gives you the FREEDOM to travel the world and enjoy your lifestyle..
And a business that at a core level, will allow you to give back and serve people in a REAL, meaningful way.
If you want to build the ultimate lifestyle business, so you can work less and make more, WHILE having a real and positive impact on the world…
Then you'll want to get registered for this LIVE training call this week on Thursday at 8PM Eastern time.
I don't know if I'll ever host this class again live, and honestly, I never expected to share this with the masses.
This is the first time I've EVER share what you'll learn on the upcoming class for anywhere UNDER $2,497 (what people pay to get access to a few hours of coaching from myself on a monthly basis)…
To top it off, to give you the BEST POSSIBLE deal, I'm only going to charge you one single dollar to get on our live class.
See, a while back I realized that when you pay for information, you're much more likely to take action based upon what you learn.
Due to that fact, I know if I charge you even just $1 now instead of just giving it to you for free, you'll be 10X more likely to actually use the information presented to you on the class, and as a result, experience the life changing benefits associated with doing so.
Click here to get registered now for only ONE SINGULAR DOLLAR…
And I'll see you LIVE at 8PM eastern time.
To the top,
Misha "Exposing The Truth" Wilson
P.S. In case you missed chapters 1, 2, or 3, check them out here now…
The disgusting secret that they DON'T want you to know… (CH 1/5)
From ooxycodone addiction to a six figure income (CH. 2/5)
"Work less, make more… A simple shift for MAXIMUM impact"… (CH 3/5)
P.P.S What do you have to lose?
If you spend a dollar with us to get on our upcoming training, and feel like at the end of the day, you've received no real value, I'll refund your $1, and let you keep the recorded training.
Click here to get registered right now…
And I'll see you LIVE on Thursday at 8PM Eastern.