I had a question come in earlier from a few of our awesome partners here at The Super Affiliate Network, Shemin and Ralph Eastwood.
It was in regards to how they should set there e-mail followup for maximum effectiveness, and overall the highest level of impact.
They were confused on whether or not to stack all of their messages into an autoresponder, or if on the flip-side, send them as daily live broadcasts.
SO… Considering that I know many of you are wrestling with this same question right now… I figured I'd go ahead and answer it live, Q&A style (Shemin, I hope you don't mind).
The answer is (and this is strategy that I think ALL of you SHOULD UNEQUIVOCALLY follow)…
A hybrid model works best.
When someone first opts-in to you list, that's when you want to send them an "indoctrination series" of messages.
These are designed to introduce them to you, what you're all about, how you can help them, and of course sell your products. I like to use a "SOAP Opera Series" as discussed in the bootcamp…
…But if you want to give away a free bootcamp, a video series, or even just a straight benefit driven followup campaign (although I've found that story based works better), this is where you want to do it.
From there, you use a tool called "Aweber Pro Tools" (if you're using Aweber) to bring your lead from your first followup campaign over to a "Bulk Broadcast Bin" when they're done with the indoctrination series.
From that moment on, EVERYTHING should be live.
One thing my mentor, Daegan Smith taught me, was that every day you want to sit down and ask yourself, "What unique piece of value can I provide today that will help just ONE person?"…
When you've answered that question, sit down and type up an e-mail about it right then and there and que it up to send the next day.
A lot of people try to get around this, as it means consistently writing on a daily basis…
…But the truth is, there's something magical about making it live.
When Donald Trump says something ridiculous, you can tie it into the e-mail with a little joke, and people now KNOW it's live and personal. They feel you on the other end of the computer, and feel as if they're speaking to them directly.
When the Patriots win the Superbowl again after having Brady benched the first 4 games of the season (for the most ridiculous shit I've ever seen), you can write up a quick e-mail saying how much of a genius I was for predicting it, and how much better Tom Brady is than Peyton Manning (Jeff, that's for you ;)).
When a big product launch is going on in the industry that you want to cash in on, you can sit down and write out a couple of e-mails sending people to whatever it is that's launching and make some easy cash (where if you have 478 followups lined up, you're handcuffed).
After meticulously reviewing all of the numbers yesterday, combined last month The Super Affiliate Network did just over $158,000.
…And remember, our sales model is built almost ENTIRELY around e-mail marketing.
Now considering that I e-mail my list 2x per day, pretty much every day, that brings my averages out to about $2,633 per e-mail sent.
Now of course some e-mails perform much better than others and attract buyers who end up giving us $10k, $20k or even $30k (through buying all of our offers, traffic, personal one on one coaching (you know that ain't cheap), and even affiliate stuff), while others suck, and maybe
make a few hundred dollars at best…
But the key, once again, is that I send DAILY LIVE BROADCASTS.
If I were to take all of my e-mails and line them up in a big autoresponder followup series, it would literally be about 10% as effective as it is with daily broadcasts.
So, sit down each day and ask yourself…
"What unique piece of value can I bring one person today"?
Invest in yourself in purchasing and going through products, attending masterminds, reading books, and listening to personal development podcasts…
…And then look for little golden nuggets that you can share with your list in your live broadcast e-mails.
If you do that, and are consistent over a period of time (most people aren't committed enough to do anything consistently over a period of time), you'll find that your skills develop, your lists responsiveness will increase, you'll get more engagement, and your sales will go through the roof.
BUT.. Only if you commit to doing DAILY LIVE BROADCASTS. 😉
To the top,
Misha Wilson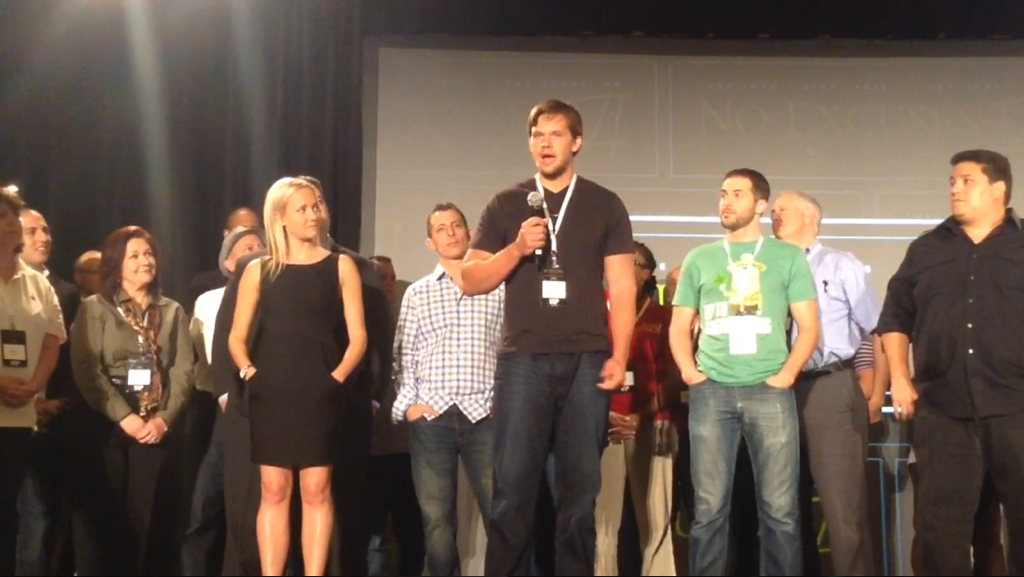 P.S. If you want to checkout an article by my mentor Daegan Smith on that matter, click right
here.
P.P.S. If you want me to write all of your daily live broadcasts 100% done for you and allow
you to earn big when I do all the work…
Join The Super Affiliate Network right here now.

Misha Wilson is known as the youngest and fastest growing traffic and conversion expert on the Internet. He's known for his ability to bring hoards of cold traffic to any website he wants, and then convert that traffic into high ticket buyers and a group of loyal fan customers. If you're struggling to either get traffic to your website or convert your traffic into big sales, Misha is your guy.