E-mail List Responsiveness And Unrealistic Expectations, Part 2 of 3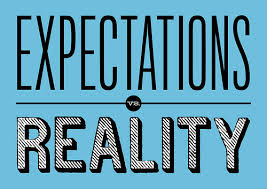 In the last couple of lessons I've been talking a-lot about E-mail Marketing.
I've discussed how most people view their e-mail lists, and why they end up frustrated based on completely unrealistic, and in general, completely theoretical expectations.
I've discussed how you should actually view your e-mail list, and how to communicate with your list in order to create trust and responsiveness.
In today's video I talk about the 2nd biggest misconception that I find people tend to have in regards to their e-mail marketing that keeps them stuck, struggling, and completely spinning their wheels in their business… But more importantly, how to reverse the trend, and what you ACTUALLY need to be focusing on in order to create profits with your list.
Enjoy.
Did you get value out of today's video, "E-mail List Responsiveness And Unrealistic Expectations, Part 2 of 3"? If so, don't forget to leave me a quick comment, and to share on social media!
To The Top,
Misha Wilson

P.S. Are You Struggling To Generate Traffic And Leads For Your Business? If so… Checkout THIS FREE VIDEO… Where I Reveal The Simple 4 Step "Traffic Hack" Which Unlocks Upwards Of 29 Sources Of Red Hot Traffic, Effortless 300+ Lead Days, And Huge Profits For You And Your Business, All In Under An Hour A Day! Click Here For Instant Access Now!

Misha Wilson is known as the youngest and fastest growing traffic and conversion expert on the Internet. He's known for his ability to bring hoards of cold traffic to any website he wants, and then convert that traffic into high ticket buyers and a group of loyal fan customers. If you're struggling to either get traffic to your website or convert your traffic into big sales, Misha is your guy.