Frank Abagnale, Jr. And Your Online Business's Success…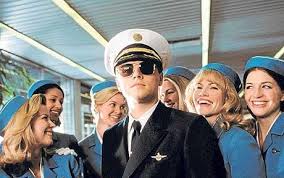 Frank Abagnale, Jr. And Your Online Business's Success…
So, last night I was watching the movie "Catch me if you can", with Leonardo Dicaprio and Tom Hanks. It was cold and rainy out, and it just seemed like one of those "stay in the house" kind of nights. So I popped a cold one, and decided to check out what was on the boob tube…
I've seen the movie a couple times now, and I've liked it every-time, but last night something jumped out at me in regards to the story, and how it ties into your business's success, that for some reason most people forget about when running their Online Business.
That being… that your business's success will be a direct result of the SKILL-SETS you learn and master… And that your skill-sets are really the ONLY thing that you can ever truly take to the bank.
Most people who come Online are looking for big profits fast, or simple, push button solutions that require little to no work or development of skill-sets.
That's the wrong approach. 
In the movie last night (which is based on a true story), Frank Abagnale, Jr, played by Leonardo Decaprio forges millions of dollars worth of fake checks over the course of a few years as just a teenager, and becomes one of, if not the absolute best check forger around.
Then, after years of running, he finally get's caught.
BUT… literally just months after getting caught, Tom Hanks (playing his arresting officer) comes to the jail he's being held at and asks for advice regarding someone else who had been forging checks.
Within minutes Abagnale, Jr. had identified the flaws in the checks, pointed out what was wrong with them, and identified what the forger was doing that was unique to what other forgers were doing. From there, Hanks invites him to come work for the FBI instead of sitting in jail, and after his sentence had passed, he went on to become the single highest paid consultant to the FBI where he earned millions of dollars.
Abagnale, Jr had built up such a superior skill-set to anyone else in the realm of forging checks, that it got him out of a lifelong jail sentence, and then got him in as the highest payed consultant to the FBI from there on out.
This happened because of one thing… SKILL-SETS. 
Abagnale, Jr. had focused on building skill-sets.
He perfected his skill in his field to such a degree that even after forging millions of dollars worth of checks and getting caught, he was soon free, and then soon after the single highest payed consultant in his field.
Again, his skill-set is the only thing that got him out of his tough situation, and into a better place.
Now, in this case, his skill-set also happens to be what got him into trouble… but in your situation, that doesn't have to be the case. In most cases, it's not.
Your skill-sets can and will be the only thing responsible for you creating any level of success that you want in your business.
So… what skill-sets are you currently focusing on building in your own Online business?
What skill-sets are you focusing on where your goal is to become the best in the world at that given skill-set.
If you answered "nothing", I suggest you change that, and you change that fast.
Focus on learning ONE specific form of Traffic Generation, whether it be Solo Ads, Youtube, Facebook, ect… and focus on being a master at that skillsets.
Then go from there. Focus on learning conversions. Learn how to sell. Learn how to communicate. Learn how to influence.
From there, learn how to build sales, funnels, create offers, host webinars ect.
The point is to always be focusing on learning and developing more skill-sets, and to realize that skill-sets are the only thing that you'll ever be able to take to the bank.
IF you adopt this level thinking in your business, and continue to build and refine your skill-sets, your success is a matter of "when", and not "if".
Did you get value out of today's post, "Frank Abagnale, Jr. And Your Online Business's Success"? If so, please don't forget to comment, and to share on Social Media!
To Our Mutual Success,
Misha Wilson
P.S. If you've ever wondered where to start when it comes to building skillsets… Start with Elite Marketing Pro RIGHT HERE!, the system through which Ive learned most everything I currently know about Marketing. FAIR WARNING THOUGH: Getting Good at Anything takes time and effort. THERE IS NO MAGIC BULLET.
P.P.S Let's connect!
Checkout My New Facebook FanPage: https://www.facebook.com/marktingwithmisha
Follow me on Twitter: https://twitter.com/Misha_Wilson
Add me on G+: https://plus.google.com/+MishaWilson
Checkout my Youtube Channel: http://Youtube.com/thesmartermarketer

Misha Wilson is known as the youngest and fastest growing traffic and conversion expert on the Internet. He's known for his ability to bring hoards of cold traffic to any website he wants, and then convert that traffic into high ticket buyers and a group of loyal fan customers. If you're struggling to either get traffic to your website or convert your traffic into big sales, Misha is your guy.