From oxycodone addiction to a six-figure income (CH. 2/5)…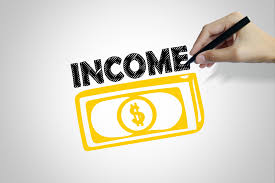 This Friday at 7PM Eastern time I'm hosting a BRAND NEW intensive workshop "The Six Figure Ecosystem".
If you want to learn how to make more working less, so you can have REAL FREEDOM, both financially and time-bound…
Click here to get registered right now…
Now for todays message…
Yesterday I shared with you that as you continue to pay attention to every e-mail that I send to you throughout the week, that you'll come to understand the difference between the successful individuals in the Internet Marketing game, and the not so successful.
I shared with you that throughout this e-mail series I'll be exposing the ONE PRINCIPLE that turned it all around for myself, and the ONE PRINCIPLE that if you begin to pay attention to yourself, sales and profits will become inevitable for you in your journey.
I also promised you THREE of my most valuable trainings, just for deciding to make a decision to read this e-mail until the very end…
And we'll get to that, in just a minute…
But first, let's address the elephant in the room.
Since sending that first e-mail, I've gotten a few e-mail responses with messages along the lines of "it's all the same… I already know it… It'll work for you, but it won't for me. I've tried everything"… "How is this different?"
…And so on and so forth. It seems as if based on the fact that I've now built a business that's doing almost $1,00,000 per month, generated OVER 200,000 leads in total, and gotten to spoken on some of the bigger stages in the industry, all by the age of 26…
Well, it seems that based on those facts, people are thinking that I'm some kind of "natural".
Some of kind dude who was lucky enough to be born "in the know", and someone who obviously has some sort of god-given advantage.
Now, while I understand that assumption, and while my results absolutely AREN'T typical, the honest truth is, that at the end of the day, I'm just a normal old dude.
What might surprise you even more, is that not long ago at ALL (just a few short years ago actually), I was EXACTLY where you probably are right now (honestly, I was probably in a WORSE situation).
Actually, I remember the pain of that day like yesterday…
How did I get here?, I wondered.
As I sat on the living room couch staring aimlessly and hopelessly the pale beige wall ahead of me, I wondered…
"How the fuck did I get here?"
It was 100+ degrees outside, and I couldn't even afford my measly AC bill… but worse than that, I had just gotten SERIOUSLY bad news…
I had just gotten back from the local bank, where I had realized a harsh reality… a reality that had been hitting me all to often of late.
I didn't even have the measly $380 for rent that I owed my roommate, and best friend at the time.
To top it off, I was struggling miserably with prescription pain pill addiction, and my mother was dying in front of my eyes, with nothing I could do (Alzheimers).
I was going the WRONG WAY, FAST.
I had gotten to a point where my present reality was too painful to deal with, and to a point where I couldn't endure it any longer.
Every morning I'd wake up, feeling completely and totally defeated before I even rolled out of bed. I'd stumble my way to the bathroom where I'd crush up an Oxycodone or two, which I would then snort my way numb with to get started with the day.
I never looked in the mirror, as when I did, I wasn't proud of what I saw.
My confidence in general was completely and totally SHATTERED.
I remember waking up every day and thinking to myself "here we go again", wishing that I could roll over and sleep my life away.
I wouldn't say I was suicidal, but there was definitely a time there when I DIDN'T really care for being alive.
I felt like a failure, I looked like a failure, and I felt like there was NO hope in life.
That was the absolute low of the low.
Rewind a year or so, and you would have seen a different guy.
A young 22 year old full of confidence and enthusiasm excited about what his future held for him.
I was living in Maui, HI (my current residence), and was completely in love with life.
I had just found the Internet, and had decided that it was my path to wealth… The idea of being able to sell to anyone, anywhere, anytime THRILLED ME… and all the success stories I saw meant that I COULD DO IT.
I purchased into a home business opportunity for $2,000, and was SURE that it was going to get me filthy R.ICH.
My goal was to make $10,00 in the next 90 days… And that's ALL I focused on.
Remember being completely and totally fixated on that number, knowing that when I hit that mark, I would have attained TRUE freedom.
But then… reality struck… I didn't have an e-mail list, didn't have much capital, and didn't know where to start.
The search became an endless tailspin, and I soon found myself overwhelmed, confused, and completely buried $9,755 in debt.
I got stuck in shiny object syndrome as one so called guru after another pitched me one shitty product after the next, which I bought ALL OF, and which did NOTHING but push me FURTHER back in my journey.
I had quit my day job to pursue my new business, had burned through all of my savings, and now, couldn't even afford rent on Maui.
Backed into a corner, I jumped on a plane and moved to New Mexico where I could afford to live (or so I thought) with a buddy who was going to college.
It was a funky little apartment in the middle of the dessert, but it was better than nothing.
Once again I was excited about the future, as the change in scenery helped to temporarily ease some of my pain and self doubt.
3 months passed though, and it was back… but this time I had hit ROCK BOTTOM.
I remember it like yesterday… knocking on Ryan's (my roommates) door and waiting… then muttering a few words of embarrassment under my breath, "do you think you could front me some money for rent"?
He wasn't amused… and wasn't happy… but he didn't really have a choice. He was living their too after-all, and the rent needed to be paid by someone.
He agreed unhappily, and slammed the door in my face… But before he did, he said ONE THING… One thing that I'll never forget. "I'm sorry man, you've gotta go. I'll get it this time, but this isn't working."
I remember feeling chills shoot down my spine as my heart rate increased.
I understood, and couldn't blame him… But at the same time, it HURT.
My shoulders slumped forward, and head went down…
I walked out to the living room in shame and disgust.
I sat down on the coach and stared aimlessly at the blank beige wall in front of me. Would things EVER get better I wondered?
Would I ever break through in my Online Business?
How many friendships was this pursuit going to cost me?
I felt defeated, helpless, and was left with no hope.
Little did I know…
I was on the verge of my big breakthrough…
A breakthrough that I experienced through tapping into the inherent power of the ONE PRINCIPLE that I've been talking about…
A breakthrough that took me from ZERO to six figures in just a few short months…
A breakthrough that anyone who's been struggling Online can easily create for themselves when they leverage what you're about to learn…
…And a breakthrough that I'll share with you in tomorrows e-mail, where I'll unveil the ONE THING that turned it all around for myself, and the ONE THING that if you learn and live by, WILL change your business, and as a result, change your life…
The subject line for that e-mail will be "Work Less, Make More, A Simple Shift For Maximum Impact…"
Keep your eyes peeled.
To The Top,
Misha Wilson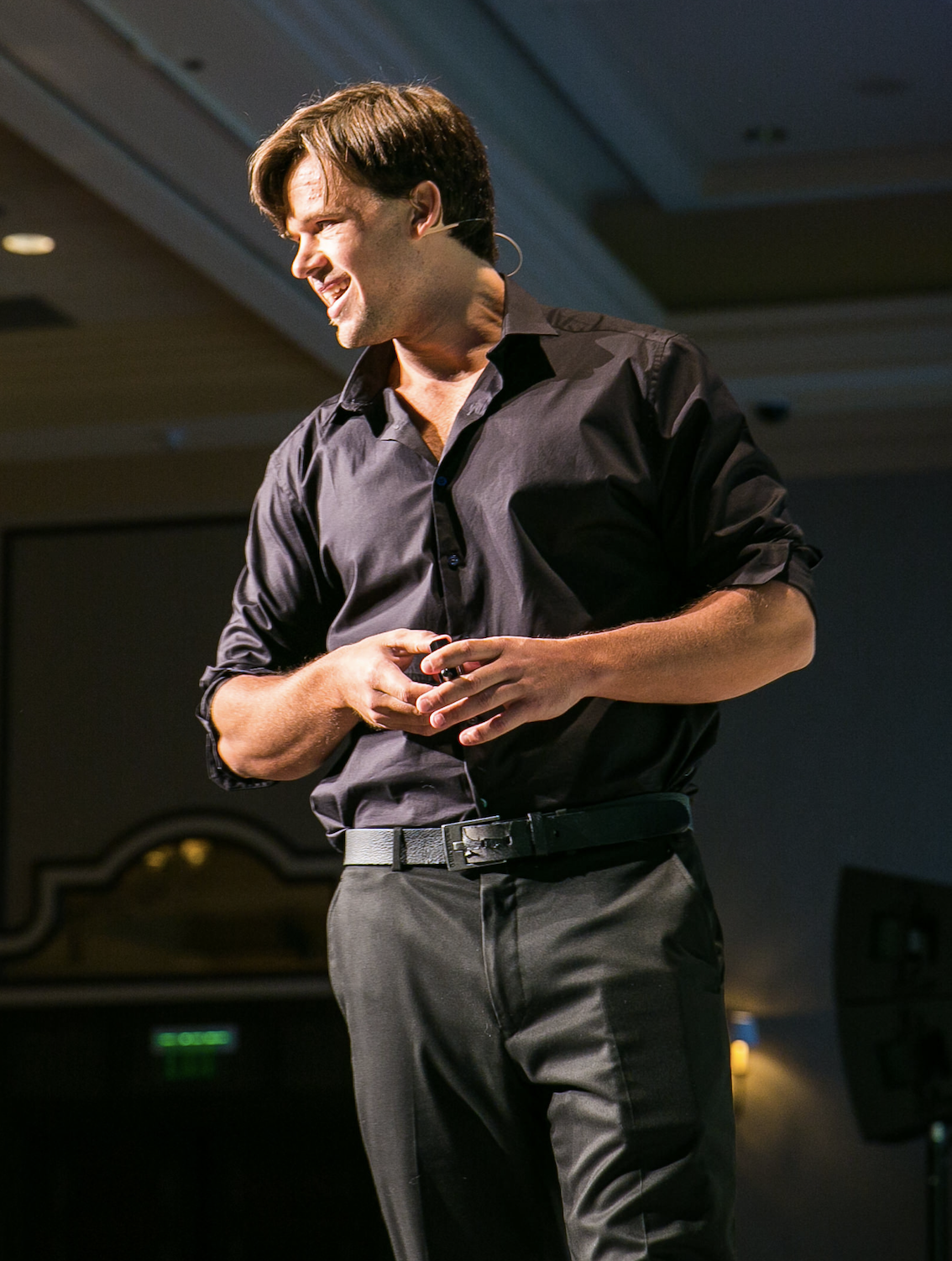 P.S. I almost forget, yesterday I told you I was going to give you freee access to 3 of my BEST trainings… To prove to you that I'm not like one of the other gurus who's sole intention is to rip you off, and scam you out of your hard-earned dollars.
I believe in giving value, putting customer satisfaction before quick cash and sleazy marketing…
And in general, leaving the world off better than when you found it.
So, here you go… My token of gratitude just for deciding to make a decision to read each of these e-mails until the very end…
Enjoy…
How To Create A Consult Funnel That Converts Like MAD…
How To Create A Bridge Page That Converts Like MAD…
How To Make $3,000 Without Selling…
P.P.S. Did you catch any of the hidden lessons shared in today's e-mail above?
If not, take a few minutes and review it entirety.
There was more than one shared, and I don't want you to miss them.
And in case you missed Chapter #1, "The disgusting secret that they DON'T want you to know"…
Click here to get caught up now.
P.P.P.S. Are you registered for the upcoming class yet?
If not, what are you waiting for?