How to get HOARDS of traffic to your website, by NOT focusing on traffic generation…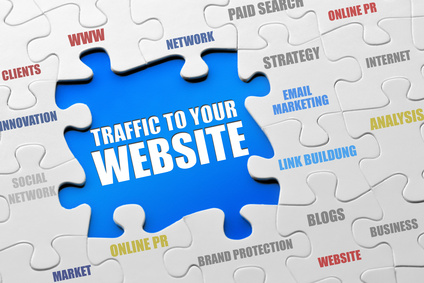 This morning was a little bit of a "different" morning if you will.
I woke up to a message from one of my students here at The Super Affiliate Network who was visibly upset, and who was on the brink of quitting with his Online Business.
He kept talking about how he couldn't get any traffic to his websites, and kept explaining all of the various avenues in which he was attempting to do so.
"I've made Youtube videos 3 times per week for the last 6 months, I've written blog posts every day single day, and I've posted on social media 3 times per day for the last year. All of it has led to an e-mail list of only 87 people, and to top it off, they don't even open my e-mails! I'm over it, I've had enough".
Now I don't know if that was the conversation word for word, but it was very similar to that, and you get the basic gist.
He was doing everything he was taught to do, AND he was actually doing it correctly. He was taking massive action, and doing what he had been told to in desperate hopes of driving results, yet nothing was happening… And his business was going nowhere fast.
I asked him what he thought the problem may be, but didn't get much back. His reply was basically, "I've done everything that these big time gurus are telling me to do, none of it's working and now they're trying to sell me personal coaching for $15,000. This whole industry is backwards, and I'm ready to stop."
I calmed him down a little bit and reassured him that for every problem that arises, there's always a solution… Sometimes it's just a different solution than you were expecting.
I told him that it wasn't his fault that the strategies he was implementing weren't working. The truth of the matter is that you're taught to take those actions by all of the big-time gurus, but usually little, in anything happens based on you taking those actions (besides of course people buying more and more products from the big-time gurus, and as a result, a few people win (the gurus), while everyone else loses).
I told him to STOP taking the action steps that he was (if he kept taking these action steps, things would only get worse based on the fact that he'd continue to spend time and money on his business, yet with every hour and dollar invested, move further away from his goals), and instead told him start focusing on a few other activities that would yield MUCH larger results.
More or less, he had been focusing on ALL of the ways to get "free" or "cheap" traffic, but wasn't putting any time into his actual SALES PROCESS that would allow him to make that traffic worth something (money).
When it comes to traffic, here's the dealio… It's only as valuable as you make it.
The most appropriate metaphor I can think of is sand.
Alone, it's not really worth anything It's easily accessible, and you get it for free at just about any nice beach.
However, with the right systems and processes that you put that sand through, you can create beautiful crystals that are much more valuable and have much more demand.
Traffic is the exact same. Alone, it's completely and totally worthless… But with the right SALES PROCESS, you can make it EXTREMELY valuable, and turn it into dollar bills over and over and over again.
The issue once again was that my student was focusing all of his energy on how to get cheap or "free" traffic instead of focusing on how to make all of this traffic more valuable (by improving his sales process).
So, that leads us to the next obvious question…
What makes up a ROCK solid sales process that will allow you to make all of the traffic as valuable as possible, and as a result, be able to get as much traffic as you want, anytime you want (with the right sales process, you can spend a dollar in order to make $2 or $3 back all day long).
Well, it all starts with you capture page (the page that turns your traffic into e-mail list subscribers)…
You want your capture page tested and proven to convert at 40% plus. This is the front door to your Online Business, and builds your e-mail list (your single most valuable asset as an Internet Marketer).
After someone opts-in, you want to send your new subscriber to a "tipwire/front end" offer. Essentially, you want to present an offer that is so good that someone can't refuse. You want this offer to be EXTREMELY low ticket ($1-$49), and once again, simply to good to pass up.
Next for the small percentage of people who DO indeed buy, you want to present an up-sell "core offer" to your buyers. You want this offer to be presented RIGHT after they buy in order to present your new buyer another offer when they're "in heat". When someone is actively taking action and buying, they're much more likely to continue doing so right then.
After that, you want to focus on having rock solid e-mail followup to the subscribers who didn't buy (only about 1%-3% of people will buy on the first point of contact). Your e-mail followup is where you can convert some of those people who didn't buy into customers, and increase your total percentage of lead to sale conversions. I personally use "talk radio" e-mail for my followup strategy. It's simple, it works, and it gets even the newest marketer results when they're consistent.
For a more in-depth look at how Talk Radio e-mail works, check it out this article now.
Now that we're converting the maximum percentage of leads into sales, it's time to start focusing on backend conversions.
Backend conversions simply means sales that you're making to existing customers vs. leads.
If you want to be profitable, you ABSOLUTELY need to have backend "profit maximizer" offers in place. These offers should be priced $2,000 and up, should be more "done for you" and "done with you" oriented.
Look, no matter how good your information is, no-ones about to spend $2,000 on an e-book… It's just not going to happen.
BUT, let's say as an example you're selling an e-book on list building for $37. While you're NEVER going to be able to sell your customers MORE list building information for let's say $2,000 or above, you CAN absolutely offer hands on help in implementing the information that you're teaching them in the report for a high ticket dollar amount, or even offer them the done for you solution in "let me setup your list building machine 100% done for you for XYZ dollars".
Not only is it the "next step" in the sales process, but it's also what your customer actually wants. Everyone wants done for you solutions or personal hands on help… And if you structure your offer correctly when it comes to offering done with you and done for you solutions, it's actually pretty easy to sell $2,000 offers, all the way up to $10,000 offers Online.
The Anatomy Of A Million Dollar Backend "Profit Maximizer" Offer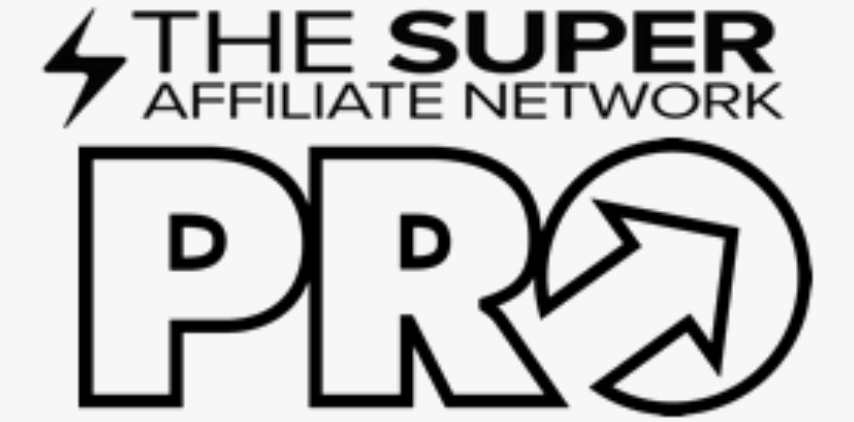 An example of an offer that's done WONDERS for my business (and my partners businesses – it converts VERY well for both of us), I want to show you the "Super Affiliate Network" PRO offer.
This offer converts like CLOCK work for one primary reason… It's a 100% "Done For You" offer, and when people use it they get real and lasting results.
Our PRO level of membership at the Super Affiliate Network is more or less when we let our partners "franchise" our existing business, and in turn we do 90% (100% if they want) of the hard work for them.
We drive the traffic, we give them the capture pages that are tested and proven to convert, we give them them the trial offers to promote ready to go plug and play style, we do all of the e-mail followup, phone sales, and webinar presentations for them, and when all of our hard work ends up making sales, they keep a hefty portion of the sale as a commission.
More or less, it's a "business in a box" for them to tap into until they hone there skill-sets enough to set everything up themselves. They pay to "franchise" our business, we do all the work, and they keep most all of the commissions.
Now there's a few other components to the offer as well… As a PRO partner our customers get monthly coaching, access to a suite of products that our customers don't get, and personal coaching to get there business off of the ground from a six figure coach… but what makes the offer so appealing is the fact that 99% of all of the hard work is done for them, AND it actually works the way it's supposed to!
We've run tests, and from what our results have shown us, 85% of the people who have startup capital to invest in there businesses and see the PRO offer end up taking action and purchasing. 85%! That's pretty strong, and when you start hitting those kind of numbers with your own backend offers (or maybe you even decide to become a PRO partner yourself), you'll be seeing VERY favorable economics in your own personal business, virtually guaranteed.
The best way to sell you profit maximizer is by getting your new leads on the phone, and closing them into your high ticket offer in a more personal selling medium.
The last thing you want to focus on hosting VERY regular webinars.
Webinars allow you to get more personal with your e-mail list subscribers, and are the perfect medium to sell core offers to customers who bought your trial offer, but ended up passing on your one click up-sell.
Maybe they didn't have the money at the time, maybe they didn't have the time to watch the sales video, maybe they just weren't in the right head space to be sold.
Over a webinar you can get more personal with people. You can address them by name and can overcome there objections in a very personal manner.
Sometimes people need a little bit more of a relationship built with them before they'll take action and buy. Webinars are THE BEST place for you do just that, and allow you to sell a BUNCH of your core offers, VERY quickly.
In conclusion…
When you have all of this stuff setup, you can very consistently and predictably spend $1 on advertising, and then make $2 back over the course of 30 days or so. Now while the ROI might not be instant, hey… it's a lot better than creating thousands of videos and blog posts that never end up getting seen by anyone which in turn wastes all of your precious time, and often times tens of thousands of dollars on coaching and mentorship packages that don't ever turn into anything.
STOP trying to get "free" or cheap traffic, and instead start focusing all of your energy on your conversion mechanism that makes your traffic more valuable. If you do, good things WILL happen, and your struggles to get traffic will be a thing of the past.
NOTE: If you want to be able to tap into all of what we discussed here today 100% done for you, click this link right here and get started with The Super Affiliate Network now.
To the top,
Misha Wilson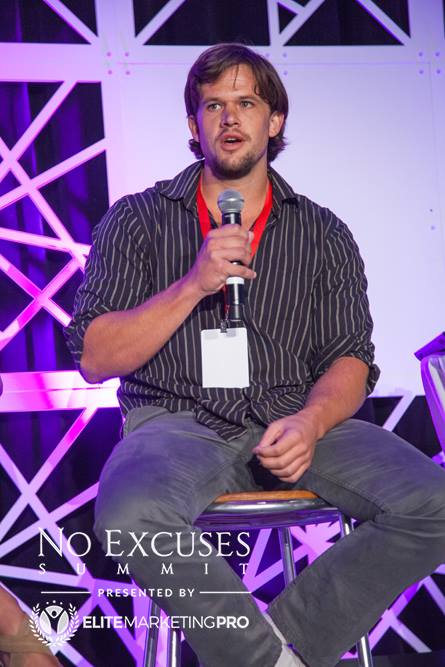 P.S. Register for my free webinar now right here… 


Misha Wilson is known as the youngest and fastest growing traffic and conversion expert on the Internet. He's known for his ability to bring hoards of cold traffic to any website he wants, and then convert that traffic into high ticket buyers and a group of loyal fan customers. If you're struggling to either get traffic to your website or convert your traffic into big sales, Misha is your guy.