Mahi Mahi Sandwiches And Wasting My Time…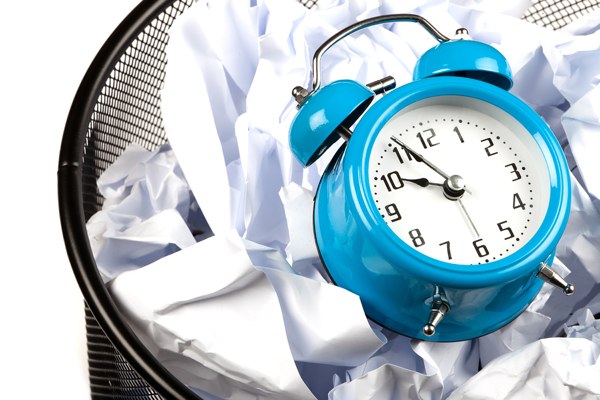 If you've been in my world for any period of time, you probably remember my "Chasing My Tail For A Venti Iced Coffee" story that I sent you a little while back…
More or less, about 6 months ago, I spent upwards of 45 minutes driving from my usual Starbucks location on S. Kihei road (which happened to be closed), to another joint a few minutes up the street.
I ended up getting stuck in Maui traffic, (which doesn't happen very often, but when it does, isn't pretty), and spent about 15 minutes in line at the other PACKED location… In the end, I ended up wasting a good 45 minutes of my morning just trying to get myself my Starbucks fix.
It was a monumental waste of time, and considering the value I put on my time, one could definitely argue that I didn't get my moneys worth for the time spent.
BUT… Ever since that frustrating morning, I've still gone back for my usual morning (and sometimes afternoon) fix, and have probably wasted another 5-10 hours combined standing in line waiting to get my order in on a daily basis (we'll get to the lesson in just a minute).
Now again today, something similar happened.
I stopped off at a little local spot in hopes of getting a good fish Sandwich for lunch…
…And what came next ended up kinda ticking me off.
More or less, it took about 25 minutes for them to get my Sandwich together, just to end up messing up my order, thus having to redo it, and in the end, giving me a sandwich that was made with a serious lack of love… More or less two pieces of plain bread, a piece of fish, and some Romain lettuce sprinkled around it as "the salad".
Again today, I ended up wasting about 45 minutes of my time, this time trying to get myself a Mahi sandwich fix.
But, here's the big difference, and the lesson for you… 
While I've kept going back to Starbucks on a daily basis, wasting a few minutes every single day in order to get my morning fix, I'll never go back to the spot I did today in order to get my less than savory sandwich.
Starbucks has a product that in my mind is irreplaceable.
I've tried other coffee brands before, and in my opinion they just aren't quite the same. The flavors a little bit different, the buzz isn't quite as strong, and in the end, they just don't compare.
On the flip-side, the local joint that I stopped at today had NOTHING special to offer. There end product was a simple commodity, and something that not only wasn't worth writing home about, but to take it a step further, was something that if I wouldn't have felt pressed for time, I probably would have returned and asked for something else.
In both of these examples I wasted my time (the only thing that I'll never get back), and dealt with less than perfect customer service. The only difference is, that one has a product that's simply irreplaceable, while the other offered nothing special.
The lesson that you should take away is this…
If you have a product or service that people can't live without, there's no hoop that they won't jump through in order to buy your stuff.
Sure your customer support should be second to none… Your buyer experience should be awesome, and your sales material should be accurate and on point…
But in the end, if you have the water to the thirsty dude in the middle of a desert, that's all that really matters.
If you know exactly which problems your audience is facing, and then you solve them and provide more value to your customer and in a more streamlined manner than anyone else, in the end, you really can't go wrong.  
People will seek you out, buy all of your products, and then spread the word about your products to bring you more and more business in the future.
So, here's my challenge to you…
Whether it be with your primary offers that create, or your bonus offers that you provide as an affiliate, focus on going above and beyond.
Start with figuring out WHO you're selling to… And get a clear understanding of WHAT they actually want…
Do your market research, get in the mind of your customer, and get a clear understanding of what they're really searching for (not what they need, but what they actually WANT).
Then with your offers, focus on GIVING them EXACTLY what they want, and focus on doing it better than anyone else. Find the value gaps that your competitors aren't offering (your unique selling proposition), and then focus on filling those gaps with your offers.
Focus on providing more value to the marketplace than anyone else, and focus on giving your customer a smooth, streamlined buying experience.
If you focus on following the simple formula outlined above, and then focus ALL of your efforts on simply giving the right person what they actually want, and giving it to them in an easy to consume, streamlined fashion… You literally CAN'T go wrong, and you'll find that making more sales and and profits is easier than it's ever been.
If you want to learn exactly how to create awesome offers that people absolutely LOVE to buy, setup sales systems that do all of the heavy lifting for you on complete autopilot, and then get high quality targeted traffic without all of the overwhelm, click here to checkout The Super Affiliate Networks "Profit Boosting Bootcamp"… Where I teach you how to get traffic, generate leads, and make sales, without the overwhelm, and without spending all day every day in front of your computer.
To the top,
Misha Wilson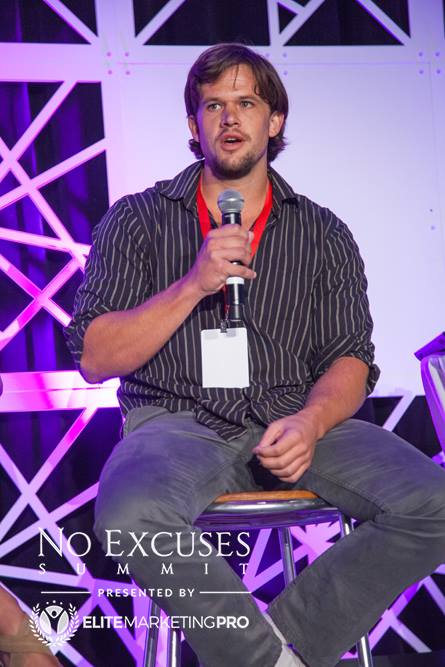 P.S. If you take action and get started with The Super Affiliate Network today, and end up feeling like I wasted your time, I'll fully refund all of your money, and send you $100 just for wasting your time.
You have literally nothing to lose, and potentially everything to gain.
Click here to get started today.
P.P.S. Are you a member of the Fearless Society?
If not, click here to request access now.
(As a member you'll be the first to get the best of the content I release)
If you want to learn how to get more traffic, leads, and sales, to ultimately give yourself more freedom…
(As a member you'll be the first to get the best of the content I release.
If you want to learn how to get more traffic, leads, and sales, to ultimately give yourself more freedom…
To connect on other social sites…
Add me on Snapchat… https://www.snapchat.com/add/mishasanwilson
Follow me on Facebook: https://www.facebook.com/marktingwithmisha
Check My Brand New Youtube Channel: https://youtube.com/thesmartermarketer
Add me on Twitter: https://twitter.com/Misha_Wilson
Add me on G+: https://plus.google.com/+MishaWilson

Misha Wilson is known as the youngest and fastest growing traffic and conversion expert on the Internet. He's known for his ability to bring hoards of cold traffic to any website he wants, and then convert that traffic into high ticket buyers and a group of loyal fan customers. If you're struggling to either get traffic to your website or convert your traffic into big sales, Misha is your guy.