My Personal Productivity And Organizational System… (Or Lack There Of)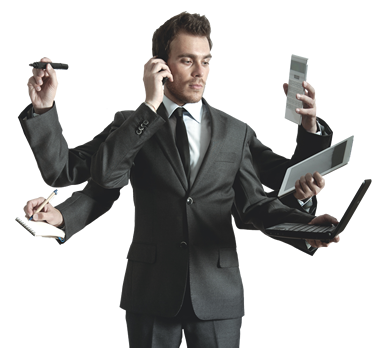 One of the things that people who follow me tend to ask, is "Misha, how are you so consistent in your business? What type of personal productivity strategy do you use, and do you a strict system you follow?"
These questions usually come from people on my list who watch my daily videos, read my daily e-mails, and hop on my weekly or bi-weekly webinars. They see how consistent I am with my few tasks, and it creates the illusion of being some kind of machine.
The truth is, that I'm actually most definitely NOT the most productive individual in the world, and it's usually a daily struggle just to complete the few things I need to in order to move forward. I have ZERO organizational system, and usually my workspace is a total mess. I don't ever give it much thought, and for the most part, don't let it affect me.
The truth is, there's ONE THING that drives my personal productivity. It's not a system, it's not a tool (although there is one that I use), and it's not some "organizational hack". Yet it allows for much more productivity than any of those things ever could… and keeps you more focuses than a college kid on Adderall. It has nothing to do with drugs, and nothing to do with "work space environment".
And while Personal Productivity may be literally the most BORING thing in the world, it has EVERYTHING to do with you being successful, and you breaking through in your Online Business.
So… I just shot this quick video divulging ALL of my secrets (don't tell anyone ;)), and exactly how you can use them to become a total beast.
Check it out here now, and if you get value, please comment and share.
To checkout a post where I dive into "Simpleology", the only Personal Productivity tool I currently use… go here:
Personal Productivity Hack: Use This Tool And 2x Your Personal Productivity…
Did you get value out of today's post, "My Personal Productivity And Organization System… (Or Lack There Of)"? If so, don't forget to share on social media, and to leave me a quick comment below!
To Our Mutual Success,
Misha Wilson

P.S. If You're Struggling To Get Traffic And Leads For Your Business… Checkout THIS FREE VIDEO… Where I Reveal The Simple 4 Step "Traffic Hack" Which Unlocks Upwards Of 29 Sources Of Red Hot Traffic, Effortless 300+ Lead Days, And Huge Profits For You And Your Business, All In Under An Hour A Day! Click Here For Instant Access Now!

Misha Wilson is known as the youngest and fastest growing traffic and conversion expert on the Internet. He's known for his ability to bring hoards of cold traffic to any website he wants, and then convert that traffic into high ticket buyers and a group of loyal fan customers. If you're struggling to either get traffic to your website or convert your traffic into big sales, Misha is your guy.