No Excuses Summit Review: My Favorite Speakers And Biggest Takeaways From NES6

No Excuses Summit Review: My Favorite Speakers And Biggest Takeaways From NES6
The No Excuses Summit 6 was an amazing event filled with a variety of incredible speakers, trainers, and general home business professionals. No Excuses is considered the biggest event in the Home Business world, and in 2015, it most definitely lived up to it's reputation. (see images at end of post for highlights)
Here's a review of my favorite speakers, and exactly what they shared, and why I enjoyed it so much.
1. Ray Higdon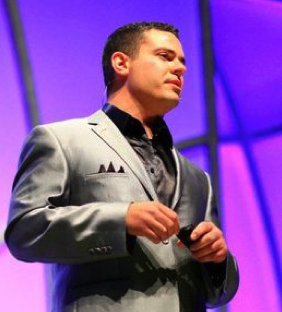 Ray Higdon is a content creation machine, and produces blog posts and podcast episodes 5-7 times per week. He's consistently adding immense levels of value to the Marketplace, and in return, he get's rewarded handsomely.
What I liked most about Ray's presentation though was when he shared the format in which he creates content. He shared a "direct response" method of content creation that I can see will make my own content much more powerful, and create more leads and sales for my business.
Here it is…
1. Intro: Who you are, and why the audience should listen…
Example (in Ray's voice):
"Hey I'm Ray Hidgon, and I teach Network Marketers how to generate more leads and recruit more reps using the Internet"…
2. Benefit Question – How the view will benefit from watching your video through till the end… 
Example:
"Have you ever wondered how to make more money, while simultaneously increasing your lifestyle and free time? If so, watch this video until the very end, as that's exactly what I'm going to share".
3. Content – Deliver On Promise  
Deliver your content, and give people exactly what you promised in your "benefit question" section.
4. CTA – Tell People What To Do Next. 
Calls to action are SOOO key in direct response Marketing. If you're not telling people what to do next, chances are, they won't do it. In all of your videos, blog posts, articles, podcast episodes ect. you MUST include a call to action. This is something I didn't do in ANY of my content for a LONG time, and I left a ton of money on the table in not doing so.
Example: "If you enjoyed today's content, don't forget to click the link below where you download your free 10 day Attraction Marketing Bootcamp (your lead magnet), that will show you how to become the hunted, instead of the hunter in your Network Marketing business (benefit of lead magnet).
Why I liked Ray's No Excuses Summit 6 presentation so much: I feel that a lot of us (I know that I was) create content, but very few of us actually do it correctly. Seeing Ray's format, and seeing how he hooks people with his benefit question, and then ties in his CTA and benefit of his lead magnet was eye opening to me, and is exactly how I'll be formatting all of my videos in the future.
Thanks Ray. 🙂
2. Vince Reed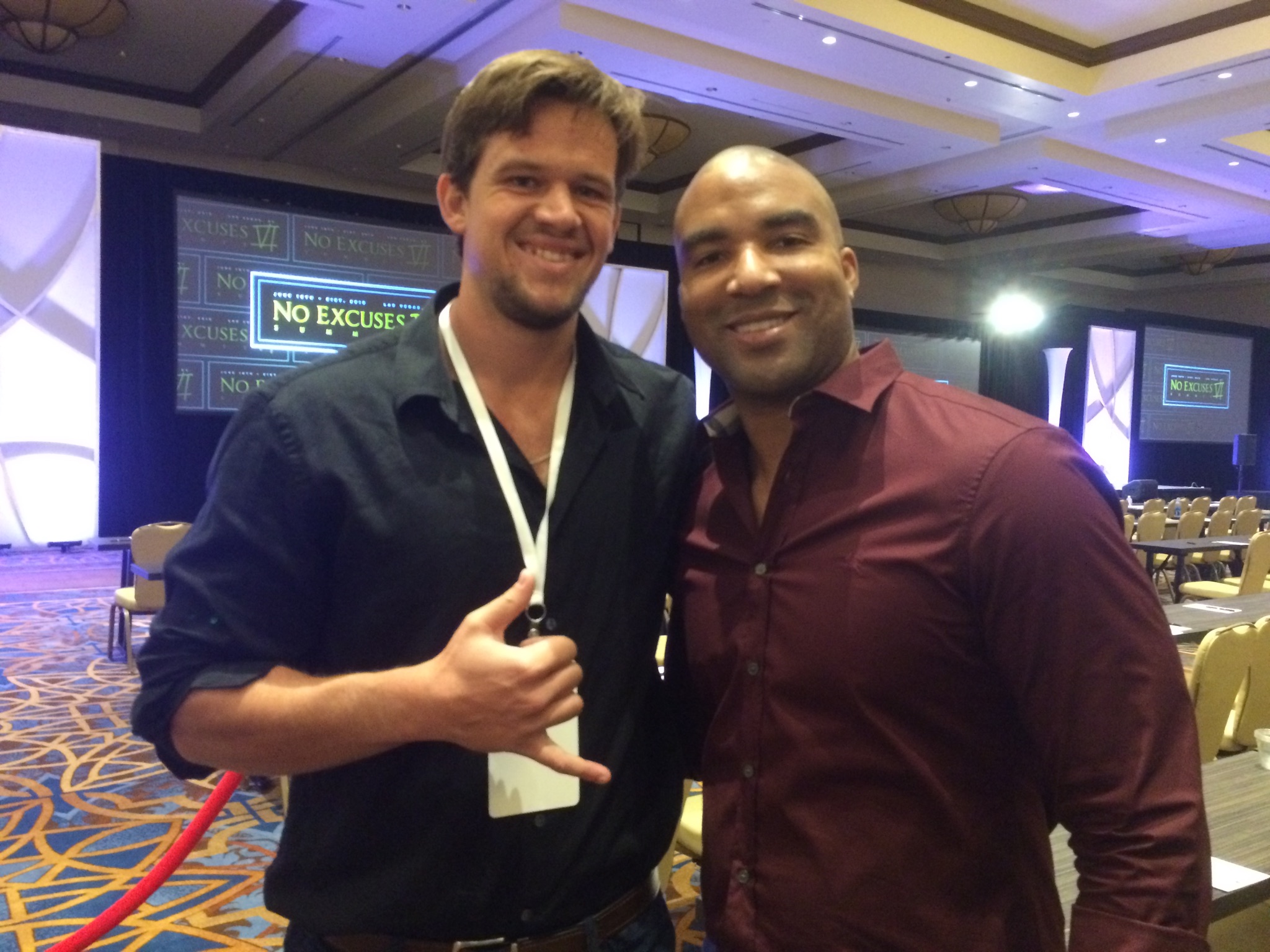 At the No Excuses Summit 6, Vince Reed shared one of the coolest traffic strategies I've seen in a long time.
It has to do with Youtube Video Marketing, and using promoted videos that CONTINUE to bring in leads AFTER you've turned off your paid ads.
The step by step process:
1. Find a keyword with the Google Keyword planner that targets an audience that you're familiar with, who you can solve a problem for, and which people are already actively searching for. 
You want people searching organically for the keyword so that when you turn off your paid promotion of your video, your video will still generate traffic and leads through organic search.
2. Create a video that actually solves a problem related to that keyword people will search for. 
If you target the keyword, "Network Marketing Leads", actually show people exactly how you generate network marketing leads. If you target a keyword having to do with blogging for profits, actually tell people exactly HOW to blog for profits. Solve the problem related to their search.
3. CTA (call to action).
Tell  people what to do next. Again, always tell people what to do next.
"So if you got value out of today's video, what I want to do is click the link below where you can grab XYZ (lead magnet) that will do XYZ for you (benefit) in XYZ time period (time period optional, just make sure you have the CTA, and benefit of the Lead Magnet.
4. Promote Your Video. 
It doesn't matter if all you have is $5 per day to promote your video… start somewhere. In promoting your video, you'll get immediate views, and engagement (if your video is high quality and delivers upon promise), which will result in longterm video ranking. You'll also get immediate traffic, which will result in immediate lead-flow and no lag in time between video production, and you getting leads.
Why I like the strategy Vince shared at No Excuses Summit so much: Video is extremely powerful for building a relationship with your list, and with creating responsiveness. People get to see who you are, and feel like they know you. I never did a TON of Youtube in the past though, because I didn't like having to WAIT for my videos to rank on Google. I like paying for advertising, and then seeing leads the same, or next day. Vince's strategy that he shared at the No Excuses Summit combines the power of video marketing, with the speed of paid ads. And to top it off… after you've promoted your video for a period of time and it's gotten traction… you can turn your ad off, and your video will stay there in an evergreen fashion producing leads on autopilot.
Thanks Vince. 🙂
3. Lisa Grossman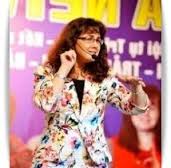 Lisa gave an absolutely amazing speech the first night of the event that centered around community and culture, and the importance it plays in your business. She talked about how communities and cultures impact the world, and how your contribution to a community or culture can make a huge impact.
She also shared general principles that if you decide to live be will change your life and completely transform your day to day experience… here are the 5 big ones being… and what meaning I got from them.
1. Get of your comfort zone. Everyone says it… Not very many people do it.
2. Challenge Assumptions, Discover Truths. – Question everything.
3. Speak in the language as you would like your life to become. – You attract whatever you put out in the world.
4. Make little decisions with your head, and big ones with your heart. – When it comes down to it, always do the right and noble thing.
5. Get involved with, or start a community. – Being around likeminded individuals moving in the same direction will change your life. Get involved in a community, or start one for the benefit of others.
In conclusion…
For anyone who didn't get to the No Excuses Summit 6 event, you missed out BIG-TIME. There was amazing content for the newest Marketer, all the way up to the most advanced Marketer, and the level of support was absolutely amazing. Learning all of the strategies used by the biggest Marketers in the world was absolutely amazing, and getting to be on stage for a few minutes was an amazing experience in of itself (I wasn't a keynote speaker… but I got to share my story with the audience… and got a cool little award from the guys)…
Here's a few of the highlights… and a few of the cool people I was fortunate enough to meet…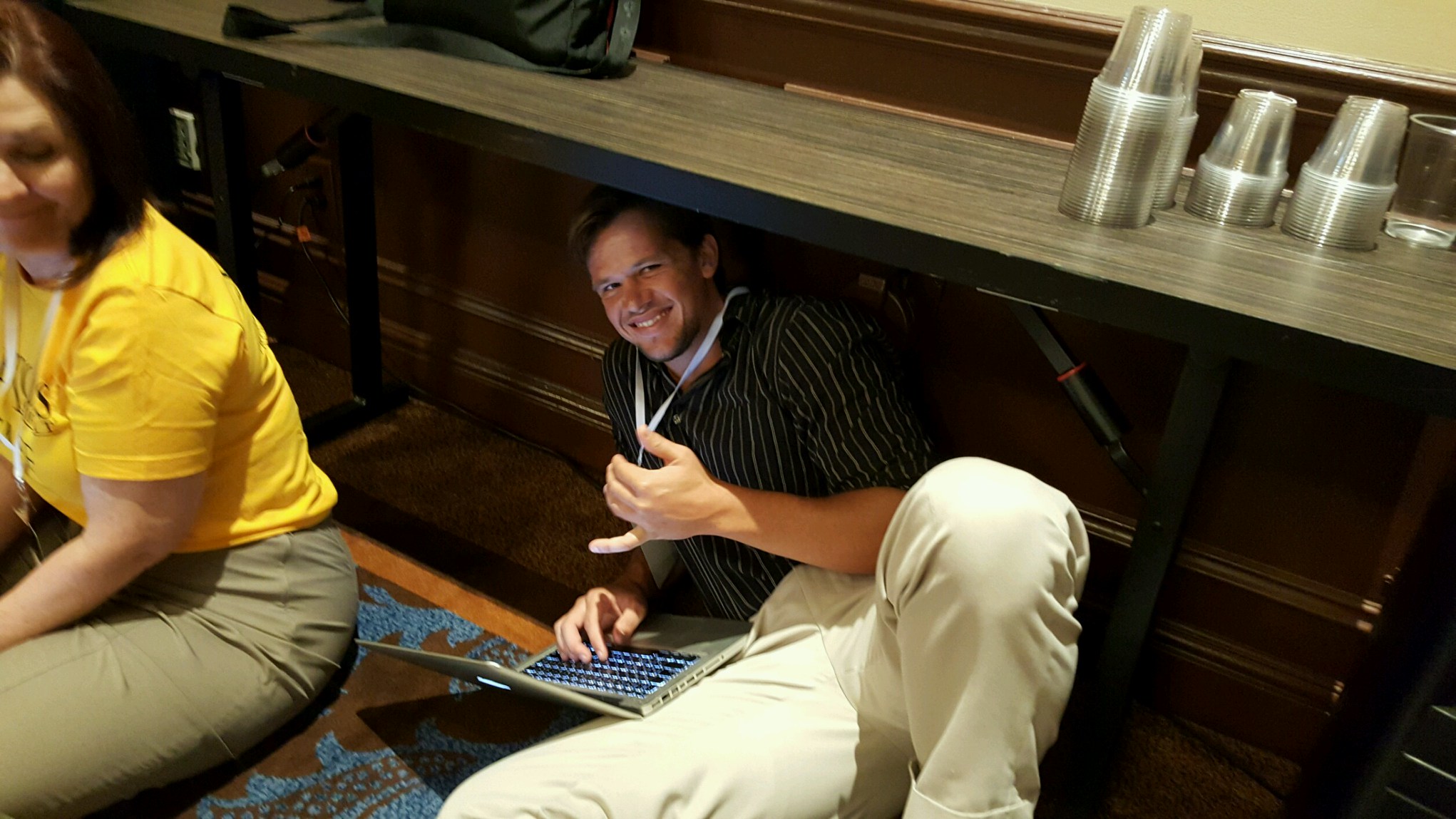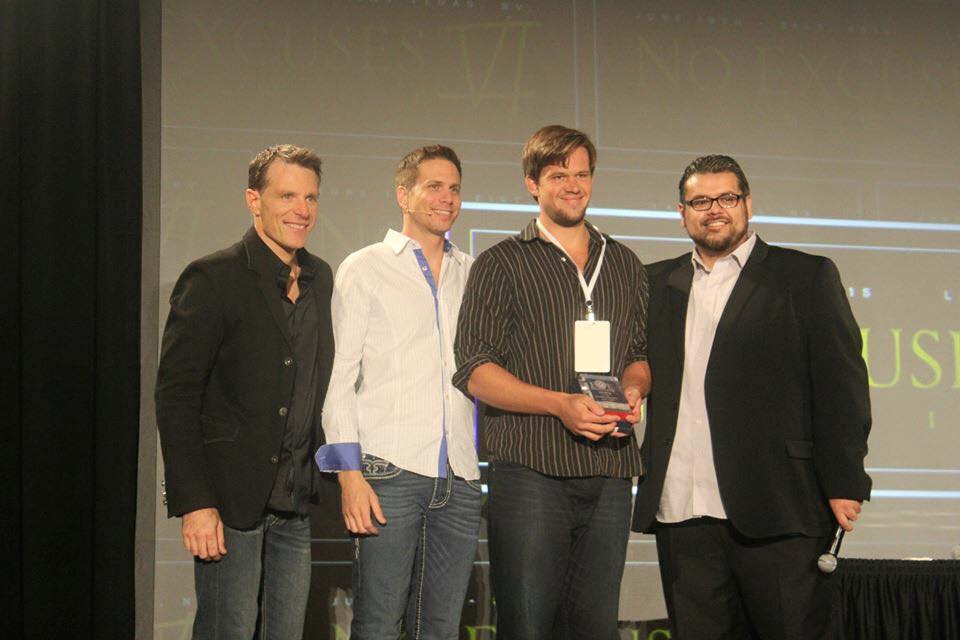 Did you get value out of today's post, "No Excuses Summit Review: My Favorite Speakers And Biggest Takeaways From NES6"? If so, don't forget to share on Social Media, and to leave me a quick comment letting me know what your biggest takeaway was!
To Our Mutual Success,
Misha Wilson
P.S. If You're Struggling To Generate Leads And Sales For Your Online Business, I've Been There, And Know Your Pain. Be Sure To Grab A Copy Of My Free Report, The 5 Pillars Of Profitable, Business Building Traffic, Where I Show You Exactly How I Broke Free Pain Of Pain, Frustration, And Overwhelm, And How I Now Generate Laser Targeted, Pre-Qualified Traffic That Turns Into 75-100 Leads Each And Every Single Day For My Business, And Exactly How You Can Too! 
Click here to download the report now…
P.P.S
Checkout My Facebook FanPage: https://www.facebook.com/marktingwithmisha
Follow me on Twitter: https://twitter.com/Misha_Wilson
Add me on G+: https://plus.google.com/+MishaWilson
Checkout my Youtube Channel: http://Youtube.com/thesmartermarketer

Misha Wilson is known as the youngest and fastest growing traffic and conversion expert on the Internet. He's known for his ability to bring hoards of cold traffic to any website he wants, and then convert that traffic into high ticket buyers and a group of loyal fan customers. If you're struggling to either get traffic to your website or convert your traffic into big sales, Misha is your guy.