<<<<<<< Don't Forget To Share The Love After You Get Value. 🙂
The 4 Most Critical Components To Your Online Marketing Success
Often times when you're getting started online and trying to figure everything out, it can feel as if you're drinking water out of a fire-hose. There's literally an endless amount of information out there about every different type of Traffic Generation, Sales Funnel Creation, Follow-Up, Sales Presentation Creation, you name it. And the problem is that nowadays everyone has a different opinion about how all of these various strategies should be executed. So not only do you have an endless amount of information to sift through, you also have one person telling you one thing and the next something completely opposite.
Why is this so?
It's really quite simple… And it has to do with the fact that whoever is presenting the "New Groundbreaking Information" or "Revolutionary New Strategy" is always SELLING an info product or course to you on the topic. Nowadays people are constantly creating problems that don't necessarily exist so that their product can be the solution.
So how do you know what's real and what you should focus on and what's just hype? That answer comes from getting back to the basics… Or more accurately, noticing what the strategies the effective and successful Marketers have been implementing over an extended period of time. Reverse engineer these few activities that the big boys have been consistently executing over an extended period of time, and then focus on learning and mastering those strategies, and you'll be ahead of the game.
Here's what I see from observing and reverse engineering the big boys as being:
The 4 Most Critical Components To Your Online Marketing Success
(In no particular order… YOU NEED ALL 4.)
1. Learn and master ONE SOURCE of PAID TRAFFIC GENERATION. 
I'm very much aware that this is a very broad statement considering that there are so many different forms of Traffic Gen. to choose from, and so many various courses and info products promising you the world in regards to there information being your solution. So… at the end of this section I'll give you some resources that I've personally used that I know can and will help you if you're struggling with Paid traffic.
Truth be told though, paid traffic is THE FASTEST WAY TO SCALE YOUR ONLINE BUSINESS. 
Being efficient at Paid Advertising means that you can take $1, spend it on traffic, and make $1 or more back while you build your list. Ideally you make $1.50 to $2.00 back, in which case scaling becomes incredibly easy. Simply reinvest the profits into the same system. This scaling process will allow you to grow your list INCREDIBLY FAST
If you haven't got a source of Paid Traffic identified yet, I'd recommend focusing on Facebook Ads… Or Search Engine Ads (Yahoo, Bing). Here's the course I personally went through to get started with and master Facebook Ads… And if you want to master Search Engine Traffic, I recommend you signing up for Vince Reed's "My Internet Traffic System".
2. An offer to promote that will self liquidate your Paid Advertising Costs (make back your spent money) so that you can build your e-mail list WITHOUT GOING BROKE. 
The most critical factor to whether or not your offer will produce enough revenue to Self Liquidate your Ad-Spend comes down to whether or not your offer has a Backend (upsells), and whether or not you make commissions on the backend sales. If you're trying to Self Liquidate a $1,000 Ad Budget with only $25 sales, you're going to need to produce a hell of a lot of sales. On the other hand, if you throw in a couple $200 sales, and one $500 sale from upsells, you're budget is immediately self liquidated, and chances are you'll even be in profit mode.
Having a well build backend or sales funnel in the offer you're promoting is THE MOST CRITICAL FACTOR in whether or not you'll make your advertising money back. 
If you don't quite understand what a well built Backend  or Sales Funnel is, I HIGHLY RECOMMEND you reading, studying, and memorizing THIS ARTICLE about Customer Value Optimization. If you do just this ONE THING, everything will change for you. Memorize the article. TRUST ME… It'll be well worth your time.
3. An E-mail List Who Knows Who You Are.
Now if there was one component that you could call THE MOST CRITICAL to your Online Business success, it's having a response e-mail list.
Having a responsive e-mail list does 2 things:
1. It positions you as an expert and authority to your subscribers, thus beginning the process of you becoming an expert and authority in your Marketplace… Which is where you really wanna be. Once your an acknowledged authority, selling just about anything becomes effortless. People know and trust you, and when you offer a product or service, they know and trust that the product or service will legitimately help them.
2. It serves as a means of cash-flow when you're in startup phase. Everyone has heard "the money is in the list". There couldn't be a more true statement. When you have the ability to go out and find a high converting, value providing offer and then immediately be able to put it in front of 1,000, 10,000 or 100,000 people via an e-mail broadcast, you can virtually print money. Until you become the expert and authority in your Marketplace, a few sales here and there can be the difference between your business growing fast, or sinking steadily. Having an e-mail list that you can blast out an offer to will provide you the means to make those few critical sales when you need them.
4. A blog through which you consistently provide value to your marketplace.
Everyone knows that being the authority or expert in your Marketplace is where the real money is. Like talked about in the previous paragraphs, when you're the authority, stuff gets simple. Everything falls into place. People want to buy from you just to be associated with you.
BUT HOW DO YOU BECOME THAT AUTHORITY? 
There's only ONE WAY. You consistently and predictably provide value to your e-mail list and Marketplace. The truth is: The money is in the list, but the fortune is in the list that you have a well built relationship with. 
Blogging is the most effective way to build relationships in a "one to many" fashion. Meaning that you produce content once, and many people devour it many times.
Once a large enough amount people have consumed your content over a long enough period of time, guess what… YOU'RE THE EXPERT.
So start blogging now, and you'll be VERY HAPPY you didn't put off starting down the road. Blogging is THE BEST WAY to position yourself as the expert and grow your personal brand… But the only way it'll be effective is if you start now, and are very consistent.
And those my friends in my opinion are The 4 Most Critical Components To Your Online Marketing Success.
When you learn and implement a form of paid traffic, have an offer that converts, are building your e-mail list, and you constantly providing value to your list and Marketplace, everything becomes simple, and your big breakthrough becomes a matter of "when" instead of "if".
Did you get value out of todays post? Are you implementing and working on the 4 critical components in your business? Do you disagree with me and think there's another factor that beats out one of these 4? Let me know with a comment below! 
To Success, Yours and Mine. 
Misha Wilson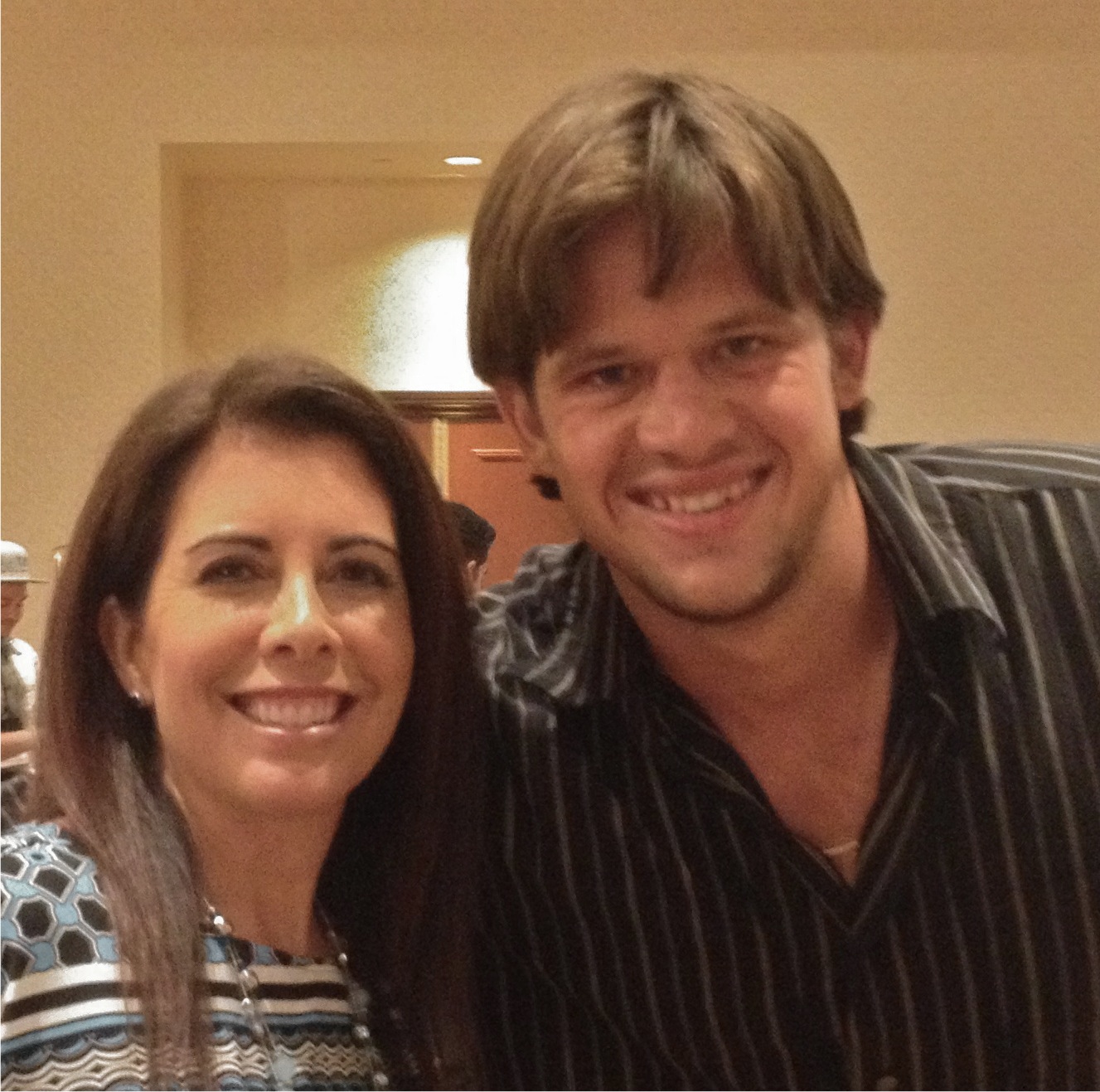 P.S. Have you claimed for FREE MP3 recording of the training I recently had with 8 figure earner Daegan Smith? If not, GRAB IT HERE. In the training Daegan reveals: What it takes to be the best of the best, how to immediately separate yourself from the masses, the ultimate enemy of focus and personal productivity, and the ONE THING that 3 of this 8 figure earning students, Jonathan Budd, Matt Lloyd, and Dave Wood have in common that is responsible for their results. Grab the MP3 HERE!

Misha Wilson is known as the youngest and fastest growing traffic and conversion expert on the Internet. He's known for his ability to bring hoards of cold traffic to any website he wants, and then convert that traffic into high ticket buyers and a group of loyal fan customers. If you're struggling to either get traffic to your website or convert your traffic into big sales, Misha is your guy.