The Single Missing Ingredient (Ch. 6 of 6)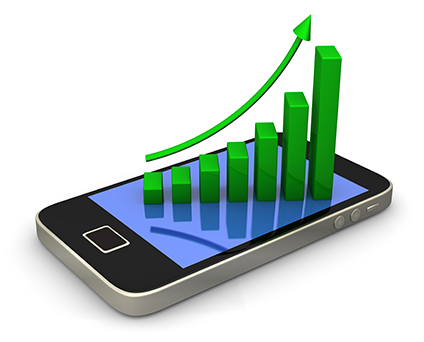 This Friday at 7PM Eastern time, you'll learn 14 ways to double your profits in the next 60 days (or get on the fast track to six figures in 3 months flat if you're just getting started)… Or I'll send you $100 just for wasting your time…
Click here for all of the juicy details now.
—————————
Yesterday we talked about the importance of having  high ticket offers in your sales funnel, and how they're The "X factor" to creating more sales and profits.
I shared with you how I learned about them through a late night call with my mentor, Daegan Smith, and shared with you how they immediately doubled my revenue through setting them up in my one click up-sell sequence.
Now along with that primary lesson, I also shared with you a few covert "hidden" lessons.
If you missed them, be sure to go back and re-read it…
I guarantee you that if you take the time to identify them, they'll be worth their weight in gold for the time you spend finding them.
You can find that e-mail in the P.S. below.
For now, let's dive into today's lesson, "The Single  Missing Ingredient".
Now if you remember correctly from yesterdays  story, Daegan had told me that if I followed his advice and used high ticket offers, I'd make $40,000/month, easy.
The truth… I never got there through just having high ticket offers in my sales funnel…
…But, something far greater did end up happening, Something which ended up in producing a record month of $347,284.
Now at the time, I had shifted focus from promoting that bizopp trial offer that initially got me off the ground, to now focusing more on selling my own products.
For me, something about selling a little piece of information packaged up as a product in a membership site was kind of cool.
I dunno why, I just kinda dug it.
But having said that, I was still part of that former biz-opp, just not really actively promoting much.
They were doing some cool stuff in there business, and had just actually added a few new high ticket offers that us affiliates could earn on.
It was cool to have it as an option, but at this point I had my own high ticket offers.
I was good I thought… Even though I didn't have even the slightest clue as to how I was going to solve my high ticket conversion problem.
Daegan unfortunately had a few family issues come up, and wasn't as instantly available as he used to be… And when it came to these high ticket offers, well, I didn't know what the hell I was doing.
Then one morning, it happened…
By total chance, and a stroke of luck, I stumbled upon my "high ticket breakthough".
In the midst of typing up my AM e-mail to my list, I received an e-mail from that company…
"Congratulations You've Made A Commission!"
"Cool, someone who I brought in previously must have upgraded", I thought…
…As I got back to my task at hand.
Then two days later, another e-mail…
"Congratulations You've Made A Commission!"
"Interesting… Well, I'll take it." I thought.
…And then another the next day…
"Congratulations You've Made A Commission!"
And these weren't just any kind of sales, they were high ticket $1,000+ commissions.
Now, knowing what I now know (and which you'll also soon know through Fridays class), I wouldn't ever go back to promoting that offer… There simply wasn't enough leverage to make it worth my time.
…BUT, having said that, they were OBVIOUSLY Doing SOMETHING right.
I logged in to checkout what they had changed, and what I was missing in my process was immediately identifiable…
They had added a phone sales team to close there higher ticket packages… Something that I should have thought of earlier, but for some reason let slide.
I immediately decided to add it to my sales process, and reached out to the only good phone salesman I knew (a student from a previous system).
I told him that I'd generate the leads and buyers, and then he'd followup and close them over the phone into my higher ticket packages.
We'd split the commissions, and it would be a win/win.
But, I wasn't done yet. Actually I wanted to test out new offers on the front-end AND backend  that I had been brainstorming for quite some time.
The only issue… the backend offer was 2x the price.
I wanted to sell it for $1,997, instead of $997.
The offer was strong though, and I thought to myself… "What do we have to lose, conversions already suck".
I wrote up exactly 5 e-mails, qued them up for the following week, and pressed go.
The front end sales started to trickle in, and my new phone rep was hitting the phones hard.
I still remember standing in the gym that day and receiving a text from him.
I had just finished a set of bunching heavy at 275, when my techno music I had been listening to was interrupted by a little "chime" letting me know I had received a text.
"Yo, Sally Newark is in, and I have 3 out of the other 4 on the line. These are the easiest sales I've ever made man."
I immediately called him and confirmed what he had said… "You mean, it's easy to close these high ticket sales?"
"Yea man, like shooting fish in a barrel (in a good way of course). I've got 3 more coming".
I hung up the phone, did a little happy dance in the gym, and then raced home to check my stats.
There it was my first ever $1,997 sale…
…At the time, a huge milestone accomplished.
What came next was nothing short of amazing, as we scaled that new business from it's first sale to the $200,000/month mark in just a few short months, with a record month of $347,284 just 4 months in…
All because we combined high ticket offers with phone followup.
There's actually ONE other VITALY profit  compounder that we tapped into in order to  make that happen, which I'll share with you in tomorrows e-mail…
But for now, here's the lesson in case you missed it…
The higher ticket the offer is (the more you charge), the more personal the selling medium has to be.
If you want to sell a $1 trial, then a sales video will do.
If you want to sell a $297 product, then a webinar (or even the phone) will be your best bet.
…And if you if you want to sell a high ticket offer…
…Something between $1,997 and $9,997… you'll want to get on the phone and get even more  personal.
Bottomline is that the higher ticket the offer, the more personal of a sales medium you'll need.
If you're conversions aren't where you wish they were, instead of only looking at your offer, consider changing the selling medium it-self for maximum impact.
If you do, you'll find yourself making more m.oney with fewer customers, and as a result, you'll watch your profit margins sore.
Phew, we've come a LONG way…
From understanding the epiphany that all that that really matters is your sales process…
…To learning about the power of a trial offers and one click up-sells, and even my brief stint with prescription pain medication abuse.
Then we spoke about high ticket offers, and how in adding high ticket offers to your sales process will immediately double your profits (if done correctly).
…And finally, today we talked about the importance of getting personal with your selling mediums, and in using the phone in order to close more high ticket sales for increased leverage and profits.
…And that's not even including all of the "hidden lessons" that I've shared with you throughout the last 5 e-mails (which if you missed, you'll want to go back and re-read the previous e-mails to find).
We've covered A LOT, wouldn't you agree?
And what's crazy… is that we've BARELY scratched the surface.
That's right, while I've tried to give you as much as I could in this week long period, there's been a few vital lessons we've had to skip over due to simply not having time to cover everything A-Z.
That's the bad news.
But, there's also some good news.
Tonight, EVERYTHING will be revealed, as you'll discover ALL 14 of the profit compounders that we use in our own personal business in order to drive MILLIONS of dollars worth of sales, and do so virtually on demand.
…And you're going to learn all of my strategies, 100% f.ree.
But having said that, based on the demand thus far, I'm guessing that it's going to be an absolutely packed house, and chances are that a few people might even get locked out.
So, here's what I want you to do next…
1. Click here to get registered for the class now.
2. Once registered, be sure to show-up about 10-15 minutes early to avoid getting locked out…
And finally…
Keep an eye out.
Click here to get registered for the class, and I'll see you on live.
For now, remember, ALWAYS be building your e-mail list, and then mail your list 2x per day. Don't be shy. The more you mail, the more responsive your list will be, and the more m.oney you'll make.
To the top,
Misha Wilson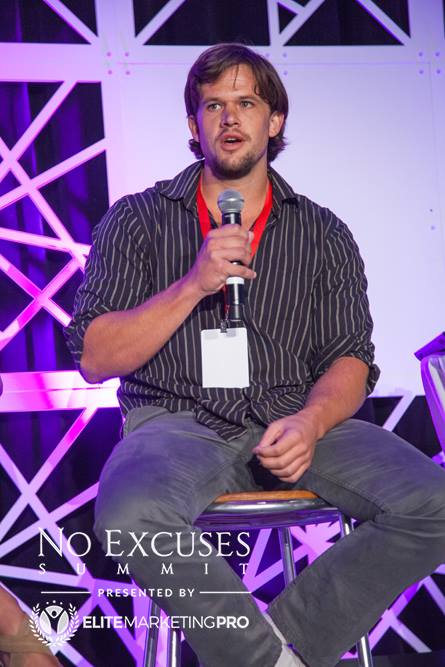 P.S. Did you miss the previous chapter, "The X Factor…" If so, click here to check it out now.
P.P.S. Are you a member of the Fearless Society?
If not, click here to request access now.
(As a member you'll be the first to get the best of the content I release)
If you want to learn how to get more traffic, generate more leads, make more sales, and thus ultimately give yourself true freedom, both financially and time bound…
Click here to request instant access now.
(As a member you'll be the first to get the best of the content I release.
Click here to request instant access now.
To connect on other social sites…
Add me on Snapchat… https://www.snapchat.com/add/mishasanwilson
Follow me on Facebook: https://www.facebook.com/marktingwithmisha
Check My Brand New Youtube Channel: https://youtube.com/thesmartermarketer
Add me on Twitter: https://twitter.com/Misha_Wilson
Add me on G+: https://plus.google.com/+MishaWilson

Misha Wilson is known as the youngest and fastest growing traffic and conversion expert on the Internet. He's known for his ability to bring hoards of cold traffic to any website he wants, and then convert that traffic into high ticket buyers and a group of loyal fan customers. If you're struggling to either get traffic to your website or convert your traffic into big sales, Misha is your guy.