The stupid simple "so easy a caveman could do it" 3 step formula to success…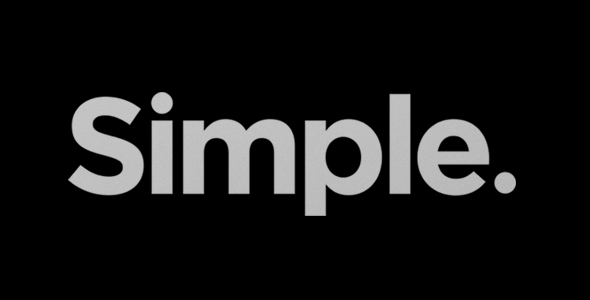 I remember when I was first getting started Online I'd always make things more complicated than they needed to be.
I'd always try and stay on the cutting edge…
I'd always try and be "ahead of the curve" on the next big trend…
And I'd try and make sure that I was always implementing the "latest and greatest" new tactic or strategy.
I always wanted to be right there so I wouldn't miss out on that "next big thing".
That approach to business didn't get me very far, as I immediately got stuck in a constant and never ending state of shiny object syndrome… Jumping from one opportunity to the next, buying one course after the next, going through one training after the next, getting more and more confused every step of the way.
I soon found myself nearly $10,000 in debt with nothing to show for all of my investments expect for a HEAP of information products and courses that in the end, did VERY LITTLE to my businesses bottom line (actually, they did nothing…. I was BROKE).
That went on for a little while as I continued to STRUGGLE just to make few sales here and there barely making ends meet, and always feeling the financial pressure of not knowing whether or not I'd actually be able to get by.
It wasn't until I had a mentor break it down to me in completely and totally layman terms that I actually ever "got it".
This was someone who was making about $200,000 a month online, and so when he spoke, you better believe that I listened.
"Misha, you can keep buying one product after the next, and keep joining one program after the next if you want… But we already know where that's gotten you.
If you continue down that path, you'll only see more of the same."
He continued…
"On the flip side, you can simplify your business, and just focus on doing EXACTLY what those so called "gurus" are doing to you in order to make all of the sales that they are.
It's actually really quite simple…
Here's the formula that ALL of them use.
First, they generate leads and build a list.
Second, they e-mail that list irresistible offers.
Third, they rinse and repeat that process every single day.
It really is that simple.
You can make things more complex if you want, but at the end of the day, you know what I'll be doing on a daily basis."
He finished with…
"Put the blinders on and test it for 30 days. Generate a minimum of 50 leads a day… E-mail those lead 2 times per day, and then see what happens."
Now at the time, it seemed WAY to simple as I felt like it had to be a whole HELL of a lot more complex that that, but again this was someone who was making about $200,000 a month, and was someone who had WAY more experience than I did.
So, I tested it.
For 30 days, I focused on generating 50 leads per day, each and every single day.
And then I focused on mailing that list 2 times per day.
Entertainment and content in the morning, and then a sales message in the evening.
I got rid of EVERYTHING else, and ONLY did those 2 things.
30 days later and I had created my first two thousand dollar month in my business.
I took everything I made for the next 6 months and re-invested my earnings to generate more leads.
I continued to mail every single day, twice per day, not letting anything get in the way and distract me.
6 months later and I had just had my first $10,000 month online.
Now in case you haven't caught on…
THIS is the secret to REAL success Online.
1. Generate leads every single day
2. E-mail that list every single day
3. Rinse and repeat on a daily basis
More is NOT always better, and usually, the need for more is being preached to you by so called gurus who are selling you that "more".
My advice to you here today is the opposite.
Focus on LESS…
Get back to the basics…
Master the fundamentals…
And THEN worry about the other stuff.
If you do, your success is virtually guaranteed, and you'll find that making money Online is as they say, "so easy a caveman can do it".
Note: For the ultimate shortcut when it comes to building your own e-mail list…
So you don't have you:
Create the capture pages
Write the sales copy
Setup the websites
Setup any complicated ads
Or anything of the usual stuff that leaves you frustrated and confused in tech overwhelm HELL
To the top,
Misha Wilson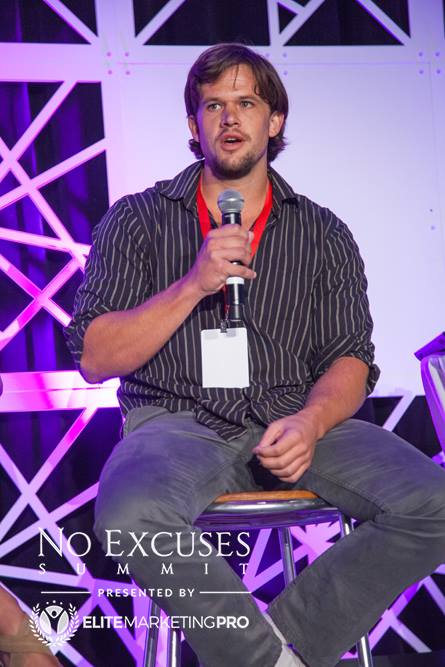 P.P.S. Are you a member of the Fearless Society?
If not, click here to request access now.
(As a member you'll be the first to get the best of the content I release)
If you want to learn how to get more traffic, generate more leads, make more sales, and thus ultimately give yourself true freedom, both financially and time bound…
Click here to request instant access now.
(As a member you'll be the first to get the best of the content I release.
Click here to request instant access now.
P.P.P.S. To connect on other social sites…
Follow me on Instagram: https://www.instagram.com/8misha0wilson8/
Add me on Facebook: https://www.facebook.com/8misha0wilson8
Check out My Youtube Channel: https://youtube.com/thesmartermarketer
Add me on Twitter: https://twitter.com/Misha_Wilson
Add me on G+: https://plus.google.com/+MishaWilson

Misha Wilson is known as the youngest and fastest growing traffic and conversion expert on the Internet. He's known for his ability to bring hoards of cold traffic to any website he wants, and then convert that traffic into high ticket buyers and a group of loyal fan customers. If you're struggling to either get traffic to your website or convert your traffic into big sales, Misha is your guy.