The Ultimate X Factor (Ch. 5 of 6)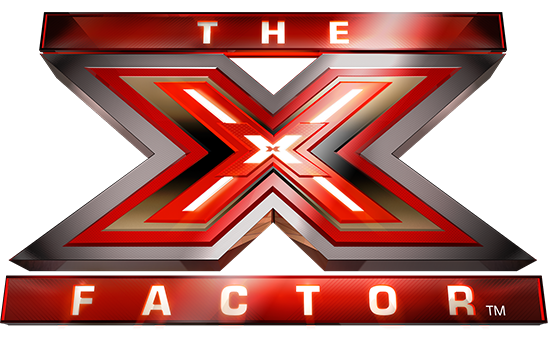 This Friday at 7PM Eastern time, you'll learn 14 ways to double your profits in the next 60 days (or get on the fast track to six figures in 3 months flat if you're just getting started)… Or I'll send you $100 just for wasting your time…
Click here for all of the juicy details now.
—————————
Have you ever wondered if there's a shortcut of some sort that you're not tapping into? A "profit compounder" that when used, will result in bigger paydays more often, without working yourself to the bone?
Well, there is… And in today's e-mail we're going to cover just that.
Fasten your seat belt, and get ready for a few "Ahas".
So there I was, having just had my first $10,000 month through tapping into Daegans cool little  system, back in paradise, and now living in my own little pad.
I had FINALLY silenced the critics, and had gotten my business to a level where few could actually doubt it's validity.
I was independent, supporting myself, working for myself, and doing it all off of my little 13 in MacBook Pro, kicked back in the local coffee shops throughout the Southside of Maui Hi.
Life was pretty good, and for the first time in a LONG TIME I was actually enjoying myself.
I guess you could say felt as if "I had made it".
…A feeling that lasted for about a 3 months (if that),  at which point I immediately started to feel as if I was moving backwards.
I wasn't. My income was there, and my business was doing fine, but I wasn't making huge levels of progress.
One thing about being an entrepreneur that's a little bit "different", is the fact that naturally, we don't gravitate toward "the norm".
Security, safety, certainty, comfort…
…All things that most people would kill for, I couldn't take.
I wanted chaos, excitement, and adventure. I wanted to feel as if I was in the game, and playing on the grandest level.
Simply put, while I was making pretty decent mo.ney, I wasn't pushing forward and breaking new ground… and as a result, I felt as if I was going backwards.
So, I put my nose back down to the grind stone, and got my ass back to work.
With no clue where to start, I shot Daegan an e-mail, and asked if he wouldn't mind hopping on the line for a few minutes.
At that point Daegan had grew to like me as I had helped some of his members in the system and had provided a little bit more leadership than most… so he was usually open to going back and forth a bit.
"Yea, man, let's do 6PM your time… here's my cell XXX-XXX-XXXX."
He replied.
Midnight rolled around, and we had finally connected (a joke that if you know Daegan, you'll get and get a little laugh out of).
I told him where I was at, and let him know my frustrations…
"Like, things are good man, and I shouldn't be complaining, but I've stalled… And don't know what to do to get this thing to the next level."
He asked what I was doing, and I told him…
"Well I'm promoting this offer with a trial on the front end, then a few one click up-sells, and then I'm rocking it with your system too…"
"Nawwww fuck that man. Stop doing that shit, you're leaving mo.ney on the table". He replied.
"Hmmmm" I thought.
"These dude's who's offer you're promoting, they're keeping all of the high ticket sales… where the gravy actually is".
Now up until that point, I didn't even know what the hell a high ticket offer was, or the importance of having one in my arsenal.
But, I was about to learn.
"You need an offer that's $1,000 or more man. Trust me… you do."
"Done for you and done with you offers are what convert best when it comes to high ticket offers… but I'd go with done for you… It's the sweetest of the three".
"Here's what I want you to do…
Create your own product around Solo Ads (he knew I had been using Solo Ads Effectively for quite some time), model that one click up-sell sequence that you're currently promoting, but add in an offer for $997 for license rights to your funnel. If you do that, you'll be making $40,000 a month in no time."
I remember hearing that "$40,000 a month" run through my head about 10 times in the next 5 seconds.
…And beyond just that, the certainty that he had behind his words.
Without even the slightest clue where I was going to start, I agreed…
"Ok dude… thanks".
"Cool man, let's see what you got". He said.
"Oh shit. What had I gotten myself into?" I thought.
I sat back and thought about the task I had just agreed to take action upon.
I had NO CLUE how to create an offer or setup shopping carts or take orders… None of it.
I went to bed a little unsure of what was going to come next, but also full of excitement, with "If you do that, you'll be making $40,000 a month in no time.", repeating through my head over and over and over again.
I woke up the next day, and started recording.
I had no clue how to create offers or write good sales copy, but I did know how to create content.
For 2 days straight I locked myself in my bedroom,  and did nothing but create content…
48 hours later, the first version of The Solo Ad Success Formula was ready.
Now while I didn't know how to create sales material or craft offers, Daegan knew that too.
…And at about the same time I finished the content, I received a text from him… "Hows it coming playa?"
"Well, content is finished, but don't know where to start with sales material now. Haha" I replied.
"Cool, well firstly, never do that again. From now on when you create products, create the sales material FIRST, and then create the content second".
Shit, I thought.
But then came in another text…
"But good job on getting started man… Checkout this sales video for ideas of something similar for you to use".
That message was like a life raft for a dude stranded in the middle of the ocean.
"So I can model this?" I asked.
"Yea dude, do your thing". Daegan replied.
"Thank GOD I thought to myself."
For the next week or so I meticulously studied that sales video Daegan had sent.
First I recorded it with Camtasia so I could stop, start and rewind as I pleased… I wanted to study EVERYTHING.
…And then after few days of meticulous note taking, I got to work.
The offer was similar to mine, but also different. I put my own spin on it, and then sent it off to Daegan.
"Awesome man, change these 3 things, and then check this out for the up-sell video".
I could tell that Deagan was liking the fact that I was taking action, and as a result, giving me more resources and spending more time to help me out.
I spent the weekend making the adjustments that Daegan had recommended, and creating the up-sells.
Within another week or so I had gotten most of the  tech work done (I simply paid someone to do it), and had my own product, offer, and sales funnel ready to go.
I sent out a few e-mails to my list, and sat back with anticipation.
What came next was again a little bit of magic.
One of the first 4 buyers ended up taking the high ticket offer, and I made my first $997 sale.
Ecstatic as can be, I reported back to Daegan, and he laughed.
"It's not as hard to sell a high ticket offer as you thought is it?" He replied.
He knew that through me making that first $997 sale, he had just made me FAR MORE than $997, and for that reason, I could tell he was a happy man.
Now while I ended up not hitting that $40,000 a month number with that sales funnel (due to a reason I'll share with you in tomorrows e-mail)…
It did nearly double my income, again, almost overnight.
Sure I had to do some work, but it was absolutely worth it, and was actually a VERY rewarding process.
The not so hidden lesson for you… the "X Factor" to you multiplying your sales and profits lies in 3 simple words…
"High Ticket Offers"
The best high tickets offers will always be done for you (where you do the work for them), or done with you (where you do the work with them).
…And what I'll tell you is this… You're just ONE good sales funnel with ONE good high ticket offer away from not just a six figure income, but even further a multiple six figure income.
Now with that said, my first go around I missed something.
Something that if I would have leveraged with my high ticket offers would have made me hundreds of thousands of dollars, and something that when you leverage along with high ticket offers, will 3x the effectiveness of your offers, and as a result, have a multiplying effect throughout your entire sales process.
I'll share with you what I missed, and which as a result cost me hundreds of thousands of dollars, in tomorrows e-mail, which will have the subject line, "The Single Missing Ingredient".
Also, if you haven't done so yet, take action here and get registered for this Fridays "Profit  Compounders" class, where I'll share with you all 14 "Profit Compounders" that have resulted  in a multi-million dollar business for myself…
And how you can use them in your own business in order to double your bottomline and profits in The next 60 days or less.
Click here to get registered for the class, and I'll see you on live.
For now, remember, ALWAYS be building your e-mail list, and then mail your list 2x per day. Don't be shy. The more you mail, the more responsive your list will be, and the more m.oney you'll make.
To the top,
Misha Wilson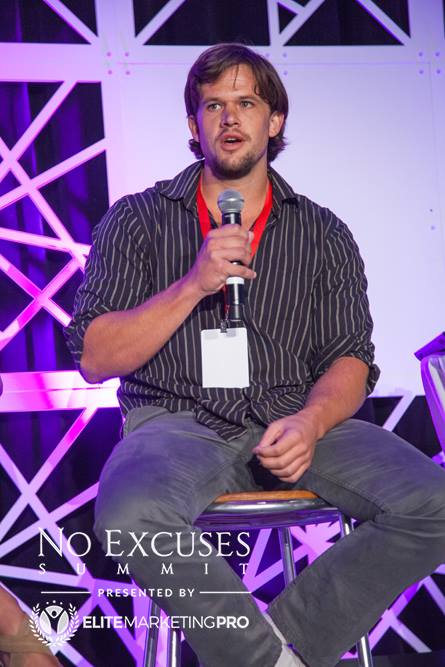 P.S. Did you miss the previous chapter, "The Most Powerful Wealth Creation Force On Earth…" If so, click here to check it out now.
P.P.S. Are you a member of the Fearless Society?
If not, click here to request access now.
(As a member you'll be the first to get the best of the content I release)
If you want to learn how to get more traffic, generate more leads, make more sales, and thus ultimately give yourself true freedom, both financially and time bound…
Click here to request instant access now.
(As a member you'll be the first to get the best of the content I release.
Click here to request instant access now.
To connect on other social sites…
Add me on Snapchat… https://www.snapchat.com/add/mishasanwilson
Follow me on Facebook: https://www.facebook.com/marktingwithmisha
Check My Brand New Youtube Channel: https://youtube.com/thesmartermarketer
Add me on Twitter: https://twitter.com/Misha_Wilson
Add me on G+: https://plus.google.com/+MishaWilson

Misha Wilson is known as the youngest and fastest growing traffic and conversion expert on the Internet. He's known for his ability to bring hoards of cold traffic to any website he wants, and then convert that traffic into high ticket buyers and a group of loyal fan customers. If you're struggling to either get traffic to your website or convert your traffic into big sales, Misha is your guy.