If you've been on my list for any period of time, you probably know just how much I stress the importance of hard work. It's the foundation for achieving anything worthwhile in life, and for lack of a prettier way of saying it… If you're not working your ass off every day, you're never going to get very far in life.
In my mind, entitlement is a disease that too many people (especially in my own generation) suffer from… And it turn, they're bound to mediocre, if any results.
It's my philosophy that if continually invest in yourself and your education, continually work on sharpening your sword, never feel any sense of entitlement, and always give 110%, well, good things WILL happen.
The problem is, too many people simply don't have it in them to simply DO THE WORK.
To many people are wanting something for nothing… And to many people are going into debt trying to get rich quick.
A perfect example is one of my customers who purchased The Solo Ad Success Formula earlier this week.
We'll leave his name out of this e-mail, as I'm really into publicly embarrassing people…
…But the story surrounding his situation is valuable, and contains a great lesson as to what NOT to do.
So…
…Last week he got started and purchased The Solo Ad Success Formula…
Now, based on tags (a term you'll learn to love, or hate for that matter if you ever get the pleasure of using the oh so mythical beast known as "Infusionsoft")…
I can track EXACTLY where people have been, and what module of my product and courses they've watched.
For the right price, Infusionsoft can more or less make you feel a little bit like god. 😉
Anywho..
This dude buys, goes STRAIGHT to the module that contains my done for you 20 proven to convert solo ad vendors, and then asks for an immediate refund and for me to not charge his card the $297.
So, he more or less stole my proven to convert vendors, and then didn't even have the brains to at-least steal the rest of my content to see how he could effectively use the vendors while he was at it.
He went to the ONE module, and that was it.
Now what he doesn't know, is that Im personal friends with all of the vendors on that 20 Proven to convert vendors list, and I could very easily tell them not to sell him traffic.
But as an experiment, I decided against it.
I wanted to see if he would even take advantage of the 20 proven to convert vendors which he had just stolen from me.
…And just as I expected, nothing.
He didn't ever purchase ONE SINGLE Solo Ad.
Now in case you missed it, here's my point…
This "wanting something for nothing, hoping for the magic bullet solution, make a million dollars overnight" mentality is exactly what's keeping this guy broke… And if you're suffering from the same type of mentality, and aren't happy with your current results, it's what's most definitely keeping you broke as well.
There's a reason I can bring tons of traffic to any website I want, almost on demand (the little Alexa growth chart below of my new system should be proof enough)… It's because I worked my butt off spending 12 hours a day in front of the computer for 2 years straight learning the skill set of driving traffic.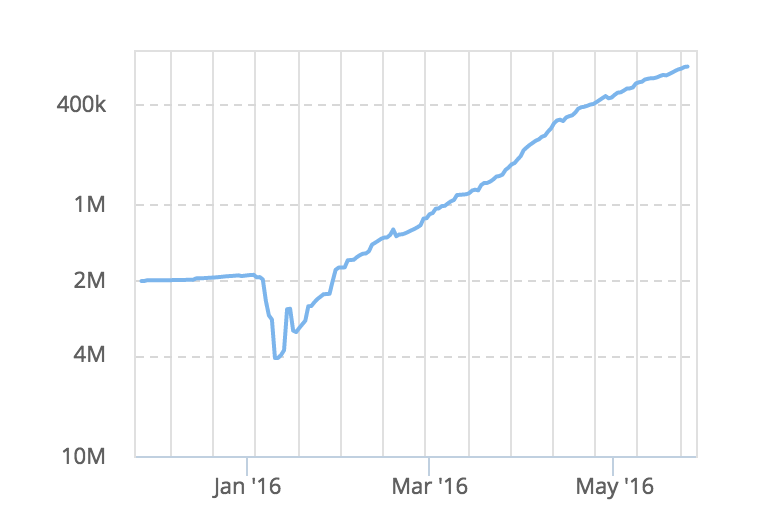 …There's a reason I can sit down and write e-mails that can literally make me multiple thousands of dollars with a simple push of a button… It's because I've been through every e-mail marketing course I can find, and continue to buy and consume everything that comes out on the topic immediately.
There's a reason I can convert my traffic into not only customers, but also high ticket customers who LOVE my products, leave me raving testimonials, and virally spread the word about my business… It's because I've been through damn near every conversion and influence course there is to purchase, and have spent tens of thousands of dollars for personal coaching from the best Marketers in the game.
I remember exactly what it felt like to feel completely powerless, having no clue how to make m.oney Online. I remember the overwhelm, as I buried myself further and further and further into debt, getting myself near $10,000 in deep ($9,755 to be exact) by the age of just 23. I remember what it feels like to get scammed by the big time gurus, spending thousands of dollars on there courses and programs, with little, if anything to show for it.
But having said that, I also know the reason I was able to pull myself out of that hole… the reason I can get tons of traffic, whenever I want, the reason I can now send e-mails that produce thousands of dollars of cash on demand, and the reason I can convert as well as just about anyone I know, is because I decided to change internally.
I decided to take responsibility for my actions…
I decided to invest in myself and my education…
I decided to wake up early and stay up late in order to learn the skill-sets necessary for success…
…And then, I worked my ass for for 2 years straight in order to execute upon all of the skill-sets I spent the time learning.
There's no magic bullet… There's no "get rich quick" solution… And no matter what people are selling you on, there's no "push button pr.ofits" solution that will solve all of your problems.
Look at how that mentality has served you so far (if you're struggling from it to begin with), and then decide to put it to rest if you want something more out of life.
If you do commit to putting in the work, if you do commit to studying the material, and if you do commit to taking responsibility… I can absolutely GUARANTEE you, good things WILL happen.
…And if this e-mail was a little bit to "blunt" for you, and you maybe aren't ready to let go of your "get rich quick" mindset quite yet… I kindly invite you to click the unsubscribe button at the bottom of this e-mail. It'll save us both plenty time and energy.
To the top,
Misha Wilson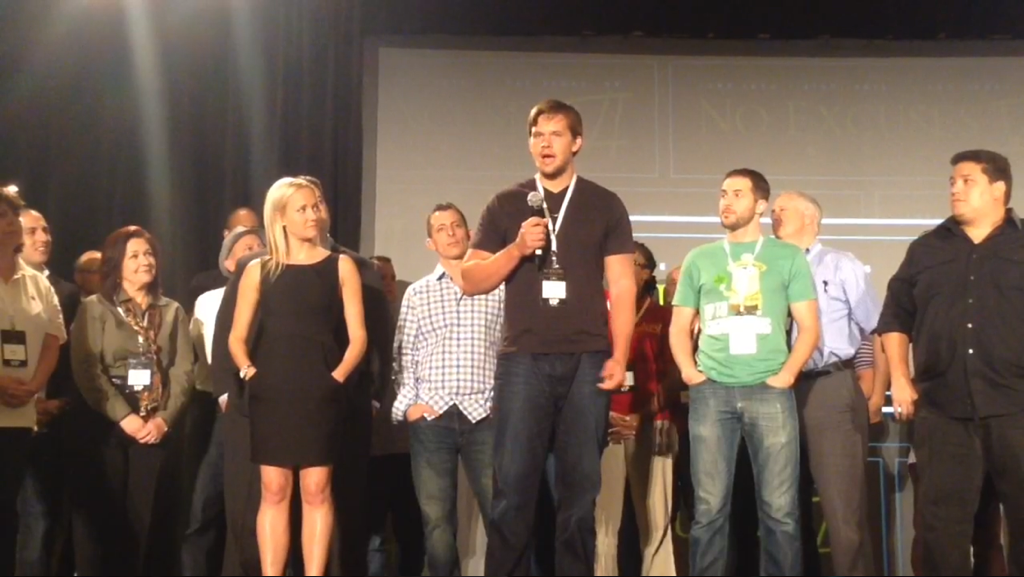 P.S. Register for my free webinar now right here… 
P.P.S. If were not connected, find me on social media here…
Add me on Facebook right here…
Subscribe to my Youtube channel right here…
And follow me on Twitter right here…

Misha Wilson is known as the youngest and fastest growing traffic and conversion expert on the Internet. He's known for his ability to bring hoards of cold traffic to any website he wants, and then convert that traffic into high ticket buyers and a group of loyal fan customers. If you're struggling to either get traffic to your website or convert your traffic into big sales, Misha is your guy.