What really matters in the end…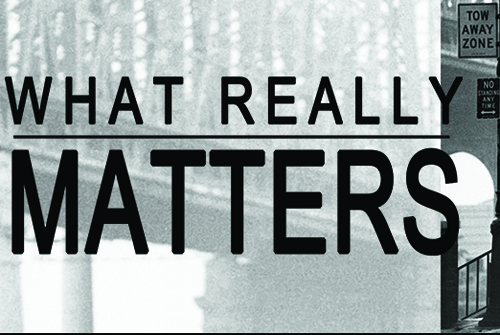 Quick reminder before we dive into todays message…
Saturday we have our encore of our "Anatomy Of A $347,000/Month Sales Funnel" training…
Now for todays lesson…
A few days ago I read an interesting post by one of my Super Affiliate Network members…
More or less, he had done some research into all of the competition in the opportunity Marketplace, and was feeling turned off by some of what he saw.
Beyond just making mon.ey, he wanted to make a difference in peoples lives and actually contribute to the world in a positive manner (a noble mission if I do say so myself).
He felt that at the end of the day, if he wasn't doing something that really contributed, there was no point in him doing anything at all.
I completely understand where he's coming from, and want to take a few minutes today and contribute a few of my thoughts on the matter and give you my experience with what the marketplace, and how it affects the individuals who are a part of it.
Let's dive in… 
Firstly, I COMPLETELY and totally agree with what my member was feeling…
If you're not actually making a difference in peoples lives and contributing in a way that really helps push the needle forward, there's no point in getting up in the morning.
If you aren't consistently providing value, solving problems, helping others, and in general, doing what you can to be the powerful leader we're all inherently capable of being… You aren't doing your job and the truth is that you're letting the marketplace down. 
With that said, on the flip-side, I believe from personal experience that the opportunity marketplace is an AMAZING place to contribute to other peoples lives and provide IMMENSE levels of value to others.
It's an industry that at a core level is an industry of personal development, with the immediate benefit of making mo.ney attached…
It's an industry that only a SMALL percentage of people ever succeed in, but at the same time, an industry where when someone does breakthrough and succeed, TREMENDOUS growth has occurred.
It's an industry that once you have gotten to the other-side in, you realize that the most valuable gift that anyone could have given you is the journey in of itself.
Only a few short years ago I was a 22 year old college dropout with ZERO direction in life. I was hooked on prescription paid medication, and most would have guessed that I didn't have the brightest future in front of me…
The best decision I ever made was to go $2,000 in debt to get started with a home business opportunity. It put me behind the ball and forced me to make something happen.
…I knew I needed to make the money I had borrowed back and so I did what I had to in order to produce a result.
I took actions that I wouldn't have taken, and was pushed out of my comfort zone. I grew as a human being.
The same happened when I went another $10,000 in debt to get started with another coaching program.
Once again my back was up against the wall, and I was forced to produce.
…Not long after that I was waking up at 6AM to host wakeup calls and producing content every day like clockwork. I'd host weekly webinars, write daily blog posts, and send daily e-mails.
I was forced to produce in order to make back my investment, which I did… But beneath it all I grew as a human being…
I became responsible, accountable, and consistent. I grew my comfort zones, and matured in the process.
Now just a few short years later my business cranks out hundreds of thousands of dollars per month, and does it with ease.
I no longer have to stress about paying the bills or being able to afford the nice dinners out, and I get to live life 100% on my terms.
The immediate benefits are awesome, and yes, I'd most definitely rather have them then not have them…
…BUT the truth is, if you were to ask me what the GREATEST gift has been throughout the entire process, the answer would be VERY simple and quite obvious…
The greatest gift has been the journey in of itself. 
And while I'm well aware of the hype and the sometimes less than perfect reputation… At the end of the day, the opportunity marketplace is in my opinion, one of the best in the world.
Commit to the process and do what it takes to create your breakthrough, and you'll soon understand exactly what I mean.
If you've yet to start your journey, this is the ideal place for you to start.
To the top,
Misha Wilson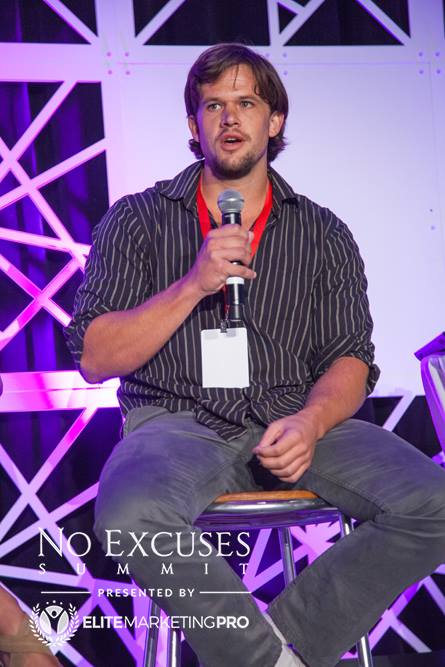 P.S. Register for my free webinar now right here… 


Misha Wilson is known as the youngest and fastest growing traffic and conversion expert on the Internet. He's known for his ability to bring hoards of cold traffic to any website he wants, and then convert that traffic into high ticket buyers and a group of loyal fan customers. If you're struggling to either get traffic to your website or convert your traffic into big sales, Misha is your guy.