Misha Wilson is known as the youngest and fastest growing traffic and conversion expert on the Internet. He's known for his ability to bring hoards of high quality, ultra responsive traffic to any offer he wants, and then convert that traffic into high ticket sales, a loyal following, and raving fan customers who buy anything he has to offer.
Misha's a perfect example of someone who was born for Entrepreneurialism. Ever since he was old enough to know what money was, he knew that he wanted to be able to make a lot of it, while also living his life on his own terms without having to punch a time card or be ordered around by some pain in the butt boss. Entrepreneurship was naturally the route that fit his personality best, and he was out learning all about it before he was old enough to even know what the word meant.
His first business was a Smoothie Stand that he setup on one of the golden beaches of Maui, HI, during the summer between 5th and 6th grade. While he didn't make a million with this first endeavor, he made a couple hundred dollars profit per week (which for a 12 year old was riches) and more importantly he started learning about the various moving parts involved with running a successful business. This experience was also all it took to hook Misha on the thought of building and running his own business. The fire had been lit.
Misha's second business was selling Avocado's door to door in his local neighborhood on Maui, HI. It took place the next summer, between grades 6 and 7. He had learned the powerful combination of being a cute kid and selling door to door when he was given the task to sell Girl Scout cookies door to door for his 6th Grade Class Trip fundraiser. This translated into his Avocado selling Business (he had 4 large trees in his yard) that next summer, where he began to learn the art of selling, and more importantly became comfortable with TONS OF REJECTION.
Misha's next business was one that he would be forever grateful for. It took place in his Freshman year in High School, and would be a stepping stone for him into the Internet Marketing world. One day while he was wandering about one of his good friends house's, he stumbled upon a computer with a point and click website building software launched and ready to go. Being curious Misha hopped on the computer and started messing around with it. About an hour later his friends dad showed up looking for Misha and was in utter amazement at the site Misha had just put together. Right there, on the spot Misha was offered the job of making "Who Is" sites for his friends dads clients. The dad was into some kind of Network Marketing something or another, and for some reason a TON of people wanted self branding websites… Websites that showed the world who they were and what they offered. Misha was payed $250 per site, even though it took him only about a half hour to build one, and he continued in business with his friends Father for about a year. Misha also started to get interested in what his friends dad was doing, and started looking into this Internet Marketing thing a little bit more.
He began investigating Internet Marketing and purchased the E-Book "The Rick Jerk". This was the first training course that Misha would ever take on the subject of building a business online. He started to dig into Network Marketing more too, and somehow came into touch with a few of the Top Earners in a company called EDC Diamond (I believe Misha was on a mailing list that these guys advertised on often). He became close friends with them, and while he didn't get signed up with the program, he once again began building branding sites for all the Top Earners team mates. It was easy money, and Misha got to learn all the ins and outs of how the Network Marketing world worked first hand at the young age of only 15. It was truly an irreplaceable experience.
Misha's business ventures would then be put on hold when he shipped off to a Tennis Academy in Houston Texas. All of Misha's childhood and teenage years he was one of the higher ranked Junior Tennis Players in Hawaii. The tennis academy was an amazing experience for him, as it was one of the first places where he really learned how hard you have to work to attain any goal worth reaching. Misha would wake up at 7AM with the other guys every morning and be on the courts by 8. He'd play from 8-11, take his online classes (Misha was attending an Online High-School) from 12-3, and then be back on the courts from 3:30 – 7:00. This was his schedule for 5 days a week for the full 6 months he attended the Tennis Academy. Work, work, and more work. And while the work wasn't always the best or most fun part of Misha's day, when he left that Tennis Academy his tennis game was at another level, he was stronger and leaner physically than ever before, and his mentality and work ethic was on a different playing field altogether.
Misha had learned what it was to "Work Hard"… And thats just what he did. On Tennis that is. The Tennis Academy had inspired him to take his Tennis game to the next level, and so when he got home to Maui, he continued to train for hours upon hours everyday. He started the "P90X" workout program and did 180 of it straight. He'd usually do 3 workouts a day and do nothing but rest, recover, and eat when not training.
Everything was looking good going into his senior year of High School. He was the best player on Maui easily, and one of the best in the State. He was talking to multiple colleges and being recruited by even more. Unfortunately this was the calm before a storm. A storm Misha had no clue was brewing. One day when training with his coach, Misha started feeling his heart rate rise to an uncomfortably high level. He had no clue what it was, and kept playing through the pain as he was taught. He got off the court and the sensation started to dissipate. He shrugged it off and went back to his routine. The next day there it was again… But Misha kept playing and kept training. He couldn't stop now… he'd come so far.
About a month later the condition had gotten so bad that Misha's heartbeat and blood pressure was elevated uncomfortably high all the time, 24/7. On the court, off the court, in the gym, or kicked back watching TV, his heart rate was up and his hands were shaky. His muscle strength was slowly but surely going away even though he was training harder and harder to make up for the losses. He had NO CLUE what was happening, and neither did any of his doctors.
His first doctor diagnosed it as general anxiety and prescribed an anti-depressant. The next said it must be social anxiety and prescribed a benzodiazepine and a heart palpitation medication. The next said it must be hyperthyroidism and prescribed a thyroid medication. NOTHING WORKED. Misha went through 2 hellish years of this… seeing doctor after doctor, taking medication after medication, while his condition only worsened. He was forced to stop playing tennis and was forced to miss out on a division one college tennis career.
This was by far the low point in Misha's life. He had lost the ability to pursue his main passion, and was physically uncomfortable ALL THE TIME with with his heart rate elevated and his adrenalin spiked. His muscle mass had decreased substantially, and his sex drive was no where to be found. Its safe to say he didn't really care much about life… Or for that matter whether or not he lived. It was a shell of a life, and there seemed to be no hope. He was thwacked out on medication 24/7, yet his symptoms kept persisting. A year of deep depression followed in a hellish cycle of depression and anxiety due to an unexplainable physical ailness.
Misha was experiencing Adrenal Exhaustion at its worst… yet hadn't been diagnosed and had no clue what to do about it. 
It was a random checkup when one of his doctors advised he see a new naturopathic/athletic doctor that was in town. Misha agreed reluctantly knowing this guy would be of no real help, but just a few extra out of his wallet for another copay.
Scott Sanchez was his name, and he's the first person who advised Misha to look into the possibility of an Adrenal condition. While there were no tests to tell, Misha knew that he had finally figured out what he was going through. All of his symptoms matched those of Adrenal Fatigue: Heart Palpitations/High BloodPressure/ Muscle Weakness/Low Sex Drive/Chronic  Fatigue/Depression. THEY WERE ALL THERE. And while Misha was frustrated to be going through it, he at-least finally knew what he was dealing with.
Fast forward 2 years and Misha's pretty much back. After seeking out the best Adrenal Care doctors who prescribed a strict regimen which included taking 6-10 different supplements 2 times a day, going to sleep by 10pm every night, an extremely strict diet with no caffeine, alcohol, sugar, wheat, or a host of other everyday foods, Misha has battled his way back through the trenches to a state of 70-75% of his maximum health.
And while Misha wouldn't wish the living hell he went through on his worst enemy, and while he would NEVER want to go back to that brutal state of diminished health, he also can't say that nothing positive came of it: about a quarter of the way through those 2 years of focused recovery, a buddy of his introduced him to a Network Marketing company that he was involved with called Vemma. And while Misha didn't get involved with that particular opportunity, it brought him back into the Internet/Network Marketing world, and relit his passion for business building and entrepreneurship.
Misha re-started his Internet Marketing quest by going through Russell Brunson's Dot Com Secrets X training course and re-orienting himself with the Internet Marketing landscape. He focused on building his e-mail list and learning Internet Marketing inside and out. And while the first year of his Internet Marketing career was a constant struggle with thousands of dollars lost, and hundreds upon hundreds of hours lost floating from one opportunity to another, the frustration that came along with it was nothing even close to comparable to the brutal health struggles he had endured for the previous years (at his point he was at the tail end of his extreme health problems).
The truth is that just like anything else, Internet Marketing has a learning curve, and if you intend on being successful you must go through the necessary trial and error or "process" to come out on the other side as a success. Unfortunately the Internet Marketing world is filled with "Opportunity Seekers" who instead of wanting to go through the necessary process in order to build a longterm stable business, would rather make a quick buck here and there, or simply aren't willing to go through the necessary work to create a REAL BUSINESS and ATTAIN REAL, LONG TERM FINANCIAL FREEDOM, even though they want the end result.
For Misha this wasn't as much of a problem, as before he had become involved with Internet/Network Marketing and business in general, he had already been taught about hard work and dedication through tennis, and also knew that success and improvement in anything always involves a process of trial and error and being dedicated to constant improvement and learning.
After about a year of trial and error style learning, about $10,000 wasted, and countless hours spent surfing various forums and training programs… Misha finally started to get things straight and learn how the nuts and bolts of this whole Internet thing worked.
Slowly but sure he improved his Marketing and kept moving forward with dedication and persistence. He had his first $5,000 month just after turning 23, and scaled his business to six figures just after turning 24. He went on to be the youngest top earner in a popular opportunity Online, and now spends most of his time running his own system, The Super Affiliate Network, where he teaches other aspiring Online Entrepreneurs how to duplicate his success, and helps them personally with the process.
He has personally coached many new Online Entrepreneurs to their first sales, and a few to the six figure mark. He is always looking for new dedicated individuals who are looking to achieve their financial goals through Internet Marketing, and of course help as many others achieve success along the way. After-all, as Zig Ziglar so famously said, "You can have anything you want in your life if your just willing to help enough other people get what they want."
Misha's an extremely laid back individual who enjoys working hard but also enjoys living life to its fullest. Fine dining and a high quality beer is Misha's favorite way to relax after a hard days work, and its always better when shared with all of his loved ones… dog included. 🙂
While Misha is always busy and on the move with his business and active lifestyle, he's also always up for helping the serious marketer who's willing to put in the insane amount of work necessary to find success, and who's in it for the right reasons. The best way to work with Misha is to join his Super Affiliate Network System as with that action you'll both show that you're serious about your Marketing, are willing to take action and aren't afraid to invest in your business and intellectual capital. If however you don't want to join either program, consulting and mentorship is always an option, with a fair price tag based on your situation attached.
To see if you're a good fit to work with Misha personally, claim one of his "Cashflow Kickstarter" free consultations RIGHT HERE…
To see what others have to say about Misha, checkout his "Testimonials Page" right here… 
Misha Wilson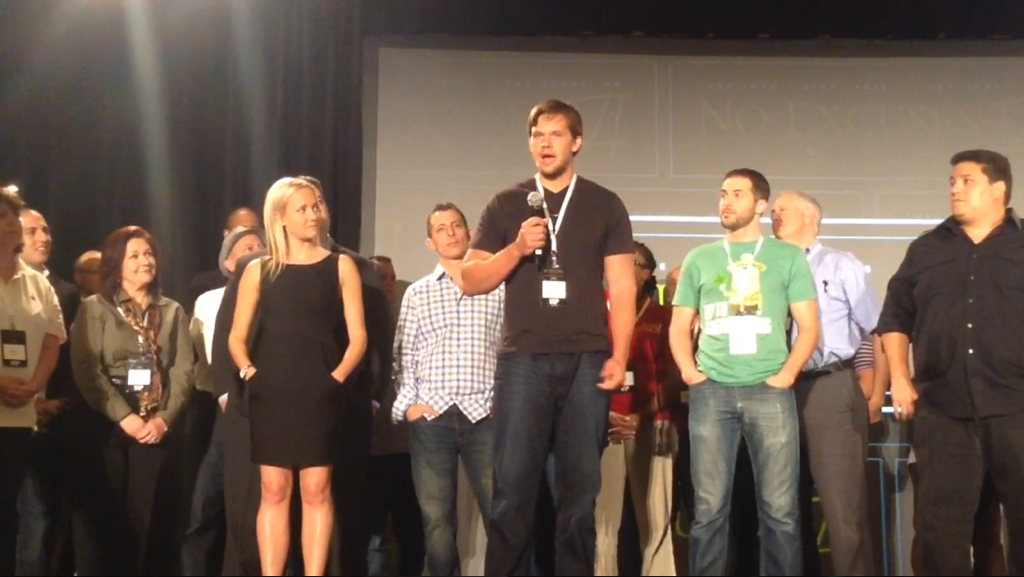 P.S. To get to know Misha a little bit better, checkout his "video archive" page on his T.V. site HERE.