Why More Content Isn't Better, And How To Create Content For Maximum Impact…
One of the things that a lot of people seem to struggle with in in their Marketing, is coming up with ideas on what to create in regards to Content creation.
They're told that they should be creating content for their audiences to read, and to provide value to the Marketplace, but simply don't know what to talk about.
They're told they need to create content every day, which in turn will position them as the go-to expert in their field.
This leads to them continuing to feel stuck, and overwhelmed, vs. productive and action oriented.
Today, I want to solve that problem for you, and share with you a simple exercise that will have you creating content on the EXACT topics that you should be, in order to create maximum impact.
Alright… let's dive in…
Firstly, you must realize that the results of this exercise will vary depending on what Market you're in, and the main points you should teach on will be completely different depending on what problems your Market is facing.
To begin, we need to Identify our Market, and Identify EXACTLY what the main problems are that the people who make up our market are facing. We do this by doing Market research. We'd figure out where our prospects are hanging out and having discussions… forums are usually the best place to start, as their designed to serve specific niches, and are specifically their for people to converse on.
We'd identify a few that our Target Market is hanging out on, and then do recon.
If you're looking to get into the mind of your prospect, and are in the Internet Marketing world, the "Warrior Forum" is a good place to spend some time. Look for common pains that the various users of the forum have. If you spend just a few days doing this research, you'll quickly realize that there are a FEW SPECIFIC PROBLEMS that people in your Marketplace need solved (or at-least think they need solved).
I'll take the guesswork out of the equation today, and tell you what I've identified to be common problems in the "make money online" world.
When it comes down to it, the only reason someone would struggle to make money online, is due to lack of sales. 
And the 4 biggest problems that keep people from making sales in our industry are…
1. Traffic Generation
2. Lead Conversions
3. Sales Conversions
4. Poor Followup
When people don't know how to execute these tactics, they're in pain, and on the LEFT side of the diagram below.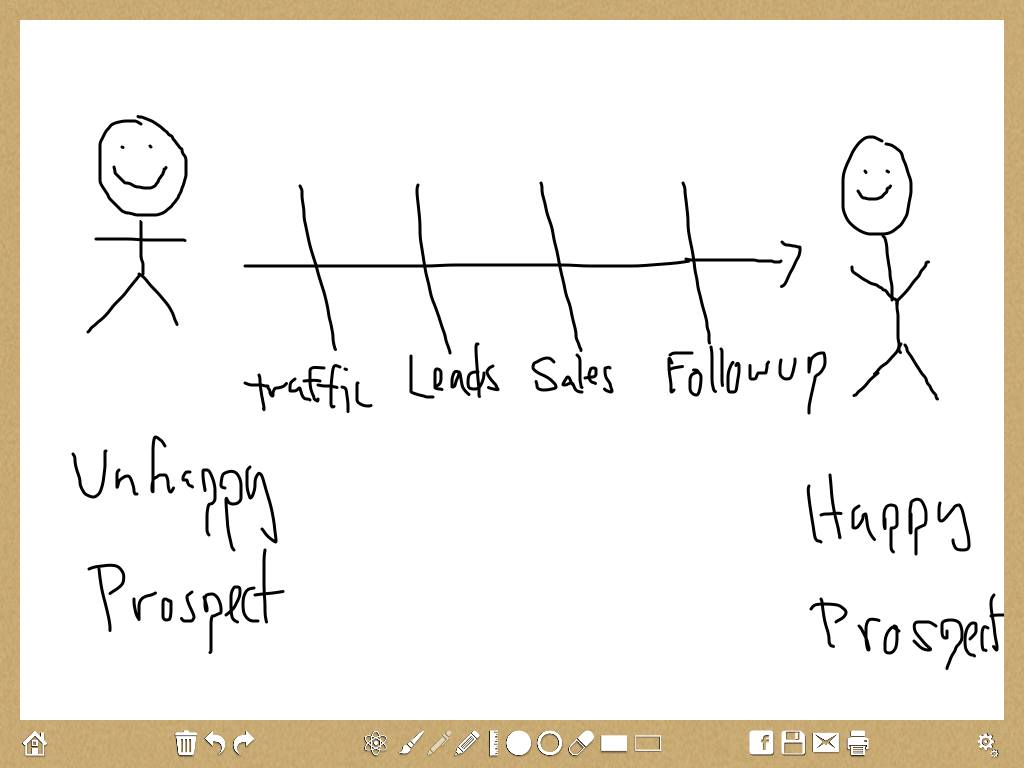 Each time they learn one of the tactics listed above, they take one step closer to there desired end goal (making a ton of sales Online).
The good news…
Once you learn how to do each of what's listed above efficiently, you won't have a problem making money online, and you'll have endless amounts of content to teach on, that will in turn position you as the expert and the authority. 
The bad news…
It's going to take some work in order to learn these skills, and if you want to be able to effectively create content on these topics, you must learn them. 
So… The next step is for you to go out and learn how to effectively do each of the above.
Don't spread yourself too thin… Focus on learning ONE FORM of traffic generation, and mastering it. Focus on building simple capture pages that convert leads, and then optimize from there. Focus on learning how to create bonus's for your specific offer you're already promoting.  Focus on learning one followup strategy that you resonate with.
Then… simply teach on the topics that you decide to learn.
For me, I decided to learn Solo Ads… And I got pretty good at them.
Then… I started teaching what I knew…
Here's a brief article on my "Vendor Selection Process"…
Here's a video on how to write Solo Ad Copy that converts…
Here's a video on how to create Capture Pages that convert with Solo Ads.
Next… I learned how to improve conversions for the offer I was promoting by creating solid bonus's, and creating a unique selling proposition. Then… I taught how I did it.
Click here watch my video on how to create your USP/Bonus.
I then learned about e-mail marketing… which would in turn let me followup as efficiently as possible. Then… I taught on the subject.
Here's a few training's I made on how to efficiently e-mail market…
"A Simple E-mail Marketing Strategy To 10X Responsiveness, And Boost Profits"
"Creating Mass Influence… How To Make Your E-mail List LOVE YOU…"
So… as you can see, I went out and learned how to solve each of the 4 biggest pain points I was facing, and which my fellow Marketers were facing, and then I focused on creating content around those specific subjects…
But at this point, you're probably wondering, "ok, great… why is it so powerful"?
Well, because with each piece of content I create on each of the subject matters above, I move my prospect and potential customer one step closer to where they're trying to go, and away from there pain.
Through my content, I slowly but surely move my prospects from where they are, to where they want to be.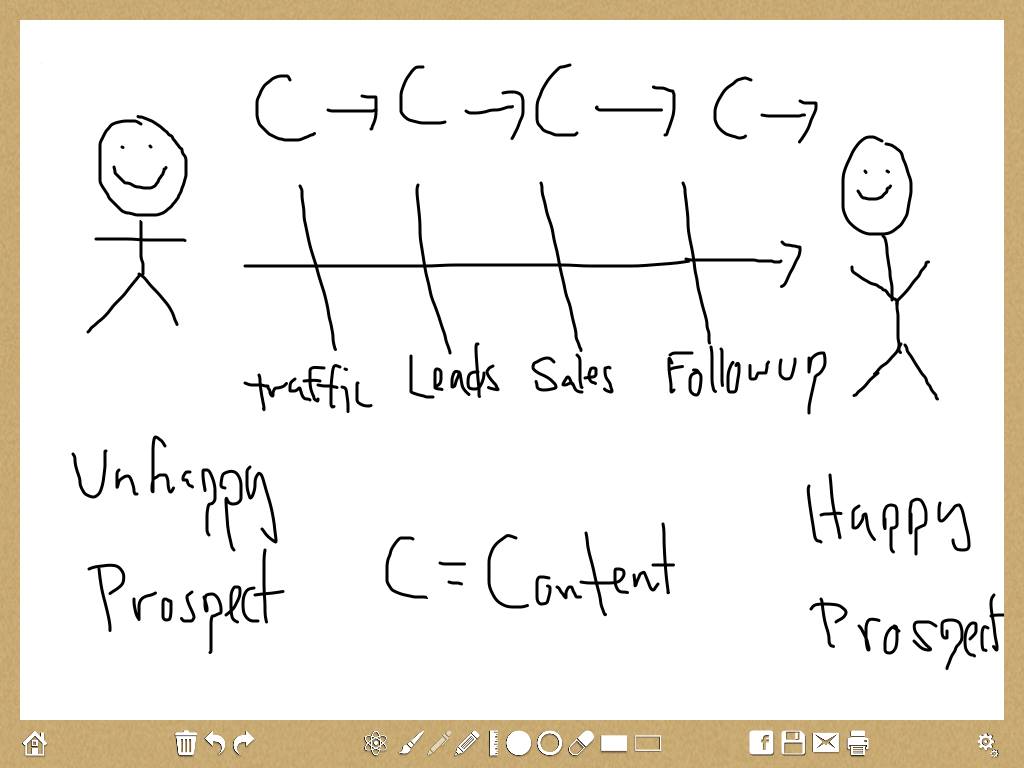 This creates the maximum amount of goodwill humanly possible with my content, as I'm solving the SPEFIC problems that are at the FOREFRONT of my prospects minds.
Sure, my prospects may wonder how to edit a youtube video, or install a worpress plugin, but what they really want is more traffic, leads and sales. That's the only reason they'd ever be editing a video or installing a plugin.
So, when I teach on the specific topics of traffic generation, lead conversions, sales conversions, and followup, I provide as MUCH value to my customer avatar as humanly possible, and separate myself from all of the other noise as much as humanly possible… Which in turn makes my content more powerful than most, considering that it's immediately positively effecting my prospects.
This leads to me being able to create less content, but make more sales, and gives me more time to enjoy my life and do the things I REALLY enjoy (going to the beach, gym, hanging out with friends, and improving my own sales process)…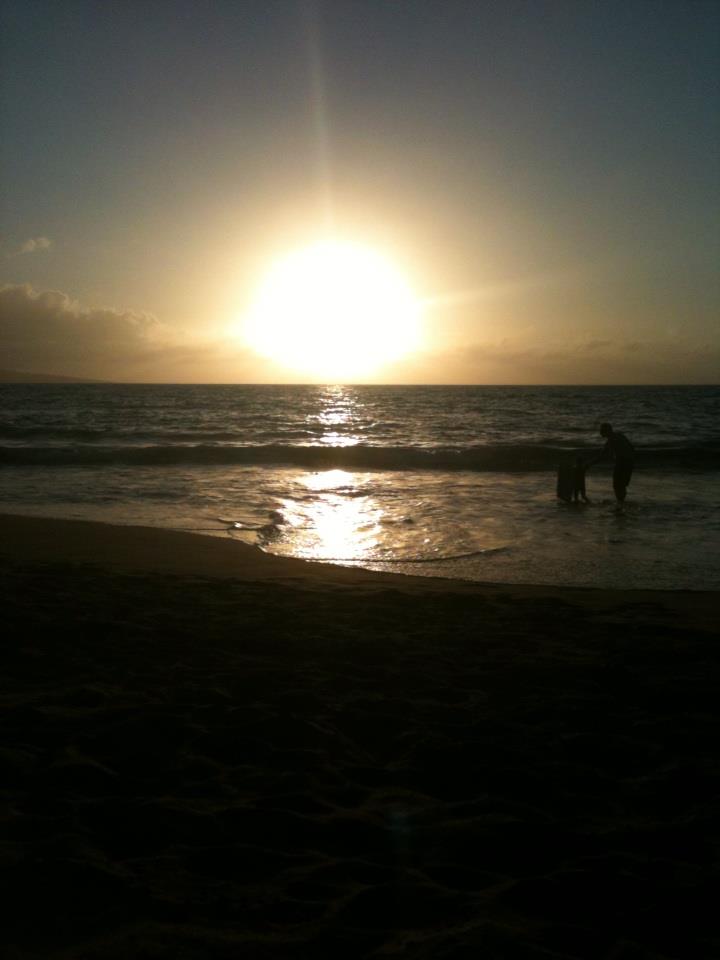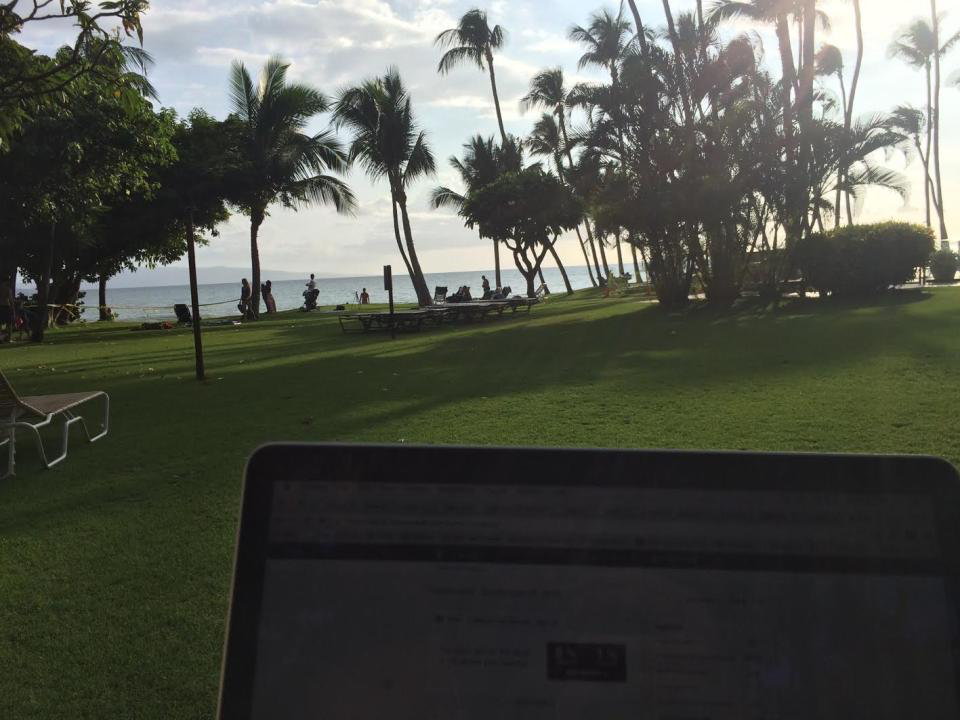 🙂
In review…
Instead of focusing on creating the maximum amount of content, on every topic you can possibly think of, focus on creating content that solves your audiences biggest problems, and in turn become the person who stands out in your prospects minds as the person who helps them most.
Did you get value out of today's post, "Why More Content Isn't Better, And How To Create Content For Maximum Impact…"? If so, don't forget to leave me a quick comment, and to share on social media!
Misha Wilson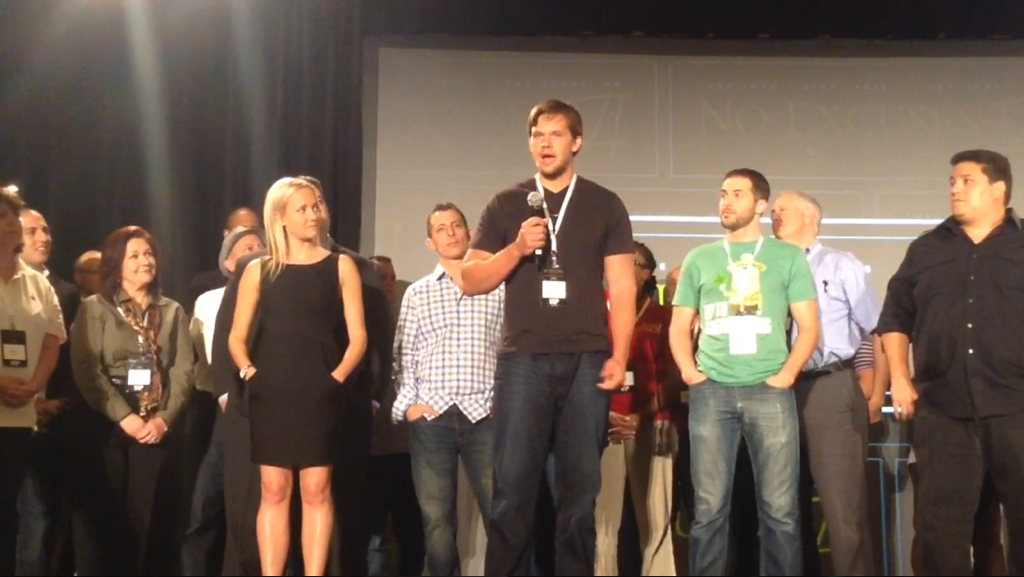 P.S. If You're Struggling To Generate Leads And Sales For Your Online Business, I've Been There, And Know Your Pain. Be Sure To Grab A Copy Of My Free Report, The 5 Pillars Of Profitable, Business Building Traffic, Where I Show You Exactly How I Broke Free Pain Of Pain, Frustration, And Overwhelm, And How I Now Generate Laser Targeted, Pre-Qualified Traffic That Turns Into 75-100 Leads Each And Every Single Day For My Business, And Exactly How You Can Too! 
Click here to download the report now…
P.P.S
Checkout My Facebook FanPage: https://www.facebook.com/marktingwithmisha
Follow me on Twitter: https://twitter.com/Misha_Wilson
Add me on G+: https://plus.google.com/+MishaWilson
Checkout my Youtube Channel: http://Youtube.com/thesmartermarketer

Misha Wilson is known as the youngest and fastest growing traffic and conversion expert on the Internet. He's known for his ability to bring hoards of cold traffic to any website he wants, and then convert that traffic into high ticket buyers and a group of loyal fan customers. If you're struggling to either get traffic to your website or convert your traffic into big sales, Misha is your guy.