The last few days have been interesting to say the least. From my technical fiascos, to one of my members getting burned with Solo Ads (click here for the full story), to the conversation I just had with an individual we'll leave anonymous for now for. There's nothing for sale here, and to be honest, I'm not even 100% sure why I'm sending you this…  Other than the fact that I TRULY believe that the lessons discussed will help you if you run with them.
The story revolves around live events, and more specifically, the individual I was speaking with being angry that I had gone ahead and recommended that he do whatever it took to get to one (The one I'm speaking at in May, The No Excuses Summit).
The gentleman was a new PRO partner in The Super Affiliate Network, and I was well aware that he had spread himself somewhat thin to get to the PRO level. He knew that I knew, and as a result was pissed when I recommend the live event.
"You know I don't have a ton of cash laying around! Why would you try to sell me something else!?!?!" He said… (not word for word, but that was the gist).
I replied with a simple, "Because I believe it's what's best for you man. Events and Masterminds CAN change your life… Period and end of story".
"But you know I'm on my last dimes… why would you ever recommend something like that?".
He wasn't getting over his belief system that due to the fact that he was on his last dimes, he shouldn't be at the event.
I paused at thought about how to answer…
"Let me tell you a story man… Is that ok?"
"Sure" he answered.
"A little bit under 2 years ago, I had nothing. I had just spent my way $9,755 in debt, and didn't have the slightest clue where to turn next. I didn't know how to market, and didn't have any real direction. I was stuck, and wasn't going anywhere fast.
I had made a few sales here and there, but wasn't seeing any progress to really speak of. I was putting in way to much time, for way to little return.
Then one day, I got on a webinar with a dude name Ferny Ceballos. He ran The No Excuses Summit, and although I didn't plan on attending, he said ONE THING on that webinar that made me re-consider. "Misha (he didn't address me by name, but it felt like he was talking directly to me), you're probably thinking that you're not going to come to the event because you're broke, but the truth is, you're broke because you're not getting to the events." haha"
It hit me like a bolt of lightning that I NEEDED to get to the event, if for no other reason, just to make sure I had done everything in my power in order to break through.
I showed up at that event literally without enough in the bank to get on a plane and fly home (I ended up having to extend my trip in Vegas for about 2 weeks).
But the transformation I experienced was like nothing I had ever experienced in the past. Not only did I learn the best marketing strategies in the world, but I experienced an internal breakthrough that ONLY events can give you.
Within the next year from attending that event, I had hit six figures in my business.
Then, I took the next step… I invested in a $10,000 private mastermind.
I was making money at this point, but it still felt like a hell of a-lot. I took the leap though, and dove in head first. I attended that mastermind doing just about six figures, had another internal breakthrough, and am now on track this year to do just under a half million in total revenue (and that's before I decide to dump cold traffic on my new offer :)).
The point is… That no matter what situation I was in, every-time I attended an event or Mastermind, I had a major breakthrough, and seemingly instantly, my business was taken the next level.
It's not necessarily about the strategies, it's not necessarily about the tactics, but it's more about the physcological breakthroughs you experience, and sometimes the relationships you form in the process.
That's why no matter where people are at in their business's, and no matter how thin they may be spread, I ALWAYS recommend getting to every live event.
They're just one of those things that move the needle forward every-time."
After I told my story, the gentlemen I was speaking with understood, and got why I'd recommend getting to every live event possible.
If I were you, I'd take this exact same lesson I just shared with you here, and apply it in your own life. Get to all the webinars, all the events, and all the masterminds. Only good things can happen when you do, and I can virtually guarantee that you'll thank me later. 🙂
To the top,
Misha Wilson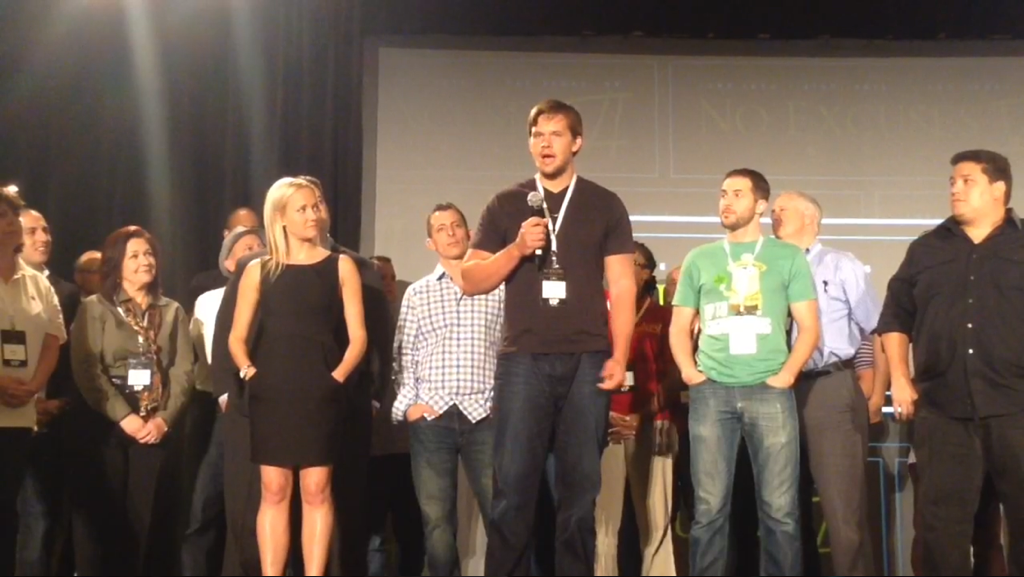 Free Video Reveals… The SINGLE TRUTH about making REAL Money Online… And Exactly Whats Keeping Stuck, Struggling, And Overwhelmed…

Misha Wilson is known as the youngest and fastest growing traffic and conversion expert on the Internet. He's known for his ability to bring hoards of cold traffic to any website he wants, and then convert that traffic into high ticket buyers and a group of loyal fan customers. If you're struggling to either get traffic to your website or convert your traffic into big sales, Misha is your guy.