A Vital Lesson…
Hey!
How are you? 🙂 I hope great as always.
I just caught a few perfect waves on a dawn-patrol surf adventure (the best way to start your day),and now I get to write to all of you, my favorite peeps around. haha
Sometimes I think that life honestly couldn't get much better.
It's a pretty darn cool feeling when you get to literally design your reality.
You can have it too… As long as never give up on your dreams. 🙂
Anyway… 
When I was in the water this morning reflecting on business stuff (the ocean has a weird way of calming the mind), I realized something. I TOTALLY forgot to followup with you in regards to an e-mail I sent out a few days ago in regards to "A Vital Lesson".
I had gotten on such a rant about Facebook, that I never got to the core lesson of the message…
Something that can, and SHOULD change the way you run your business.
So… let's dive in (you can checkout that message I sent a few days ago for a better context of what I'm talking about).
The vital lesson: 
A business should only ever depend on 2 things…
1. A hungry marketplace
2. Your offer, product, and service
Those are the only two things that should ever have any effect on your business's success… 
Nothing more, and nothing less. 
If your business is ever at the mercy of any other business, you don't really have a business.
Let me repeat that, as it's worth fully taking in…
If your business is ever at the mercy of any other business, you don't have a true business.  
It seems obvious, but most people really don't get it.
Actually, most people do things completely and totally opposite.
They rely on selling affiliate products (another business's products) on big platforms like Facebook and Google (someone else's business).
They stack the odds against themselves from the start, and then get frustrated when they don't make the type of progress they want.
They take all the control out of their hands, and are completely at the mercy of these other business's. 
If Facebook shuts them down, they're done.
If the affiliate product they're promoting comes off the Market, they're done.
If Google has some sort of algorithm change to their SEO systems… They're traffic source dries up.
They're at the mercy of other peoples business's. 
Now, I don't know about you, but I like to sleep well at night, and I like to know my business isn't going to get shut down based solely on ANOTHER business's decision to make a change.
(Really, it should be common sense).
That's why I use Solo Ads for traffic generation… 
(With Solo Ads you can have 25+ different sources of traffic for your business to run off of, giving you plenty of diversity).
…And that's why I have my own products and offers to sell along with my affiliate marketing efforts.
If at any point one of the affiliate companies I work with goes out of business, guess what… I've stillgot active cashflow and a group of happy customers I can whip up a promotion for.
If at any point Facebook shuts me down, I still have 20+ different sources of high quality traffic for my business, and don't need to worry about not being able to grow my list.
Because I focus on building a business around a hungry marketplace, and my own products and services, I can sleep well at night knowing that my business not only creates plenty of profits, but is also completely secure.
You make the decision on whether or not you want to use today's lesson…
…My recommendation, take it and run with it.
You'll be happy you did when Facebook makes the move and bans Internet Marketers for good. 🙂
To learn how to drive hoards of highly targeted  traffic to any website you want, WITHOUT relying on someone else's business…
Click here to checkout my "Solo Ad Success Formula" now. 
Did you get value out of today's post, "A Vital Lesson…"? If so, don't forget to comment and share on social media!
To the top,
Misha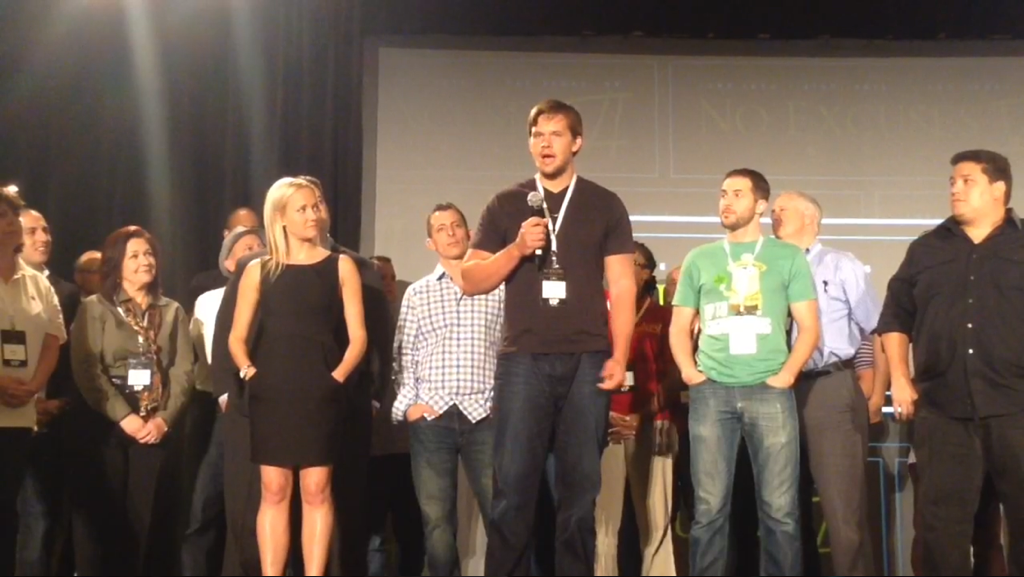 P.S. Are You Struggling To Generate Traffic And Leads For Your Business? If so… Checkout THIS FREE VIDEO… Where I Reveal The Simple 4 Step "Traffic Hack" Which Unlocks Upwards Of 29 Sources Of Red Hot Traffic, Effortless 300+ Lead Days, And Huge Profits For You And Your Business, All In Under An Hour A Day! Click Here For Instant Access Now

Misha Wilson is known as the youngest and fastest growing traffic and conversion expert on the Internet. He's known for his ability to bring hoards of cold traffic to any website he wants, and then convert that traffic into high ticket buyers and a group of loyal fan customers. If you're struggling to either get traffic to your website or convert your traffic into big sales, Misha is your guy.