Earlier today something was brought to my attention by our top affiliates, Ace and Rich Guzman. A fellow affiliate marketer was using the Super Affiliate Network's name in order to gain recognition and exposure for his own business through creating negative product reviews. More or less, he was writing a review of the Super Affiliate Network, then tying in why the Super Affiliate Network (or why he thought the Super Affiliate Network) wasn't a good system and then promoting his offer as the system that was superior to the Super Affiliate Network.
Now if you've been through the Profit Boosting Boot Camp you probably remember that in week number three in one of the training modules, I teach you to strategically create product reviews as part of your blog post and content creation strategy. In doing so, you have a way where you can actually get paid to invest in your own intellectual capital, to invest in your time, your energy, your effort, and money in order to go ahead and go through these products, learn the strategies inside the products, then review them and make sales of them when people go ahead and purchase those products using your affiliate links from your blog posts. You can also gain exposure through search engine traffic when you target key words. As an example "The Super Affiliate Network", like this gentleman was doing with his personal blog post. But what you must realize is there's a right way to do this and there's a wrong way to do this.
The right way to do this is to simply review a product from an unbiased perspective, make people aware of what the content of the product can do for them and their life, and then simply offer the product up and let the person on the other end make the decision whether or not the product is a good fit for them and their business.
The wrong way to do this is to negatively review products, label products as scams, and label products as rip-offs, to in turn get attention for your own products using a bait and hook type marketing strategy, just like this gentleman did. What this gentleman doesn't understand is that in creating product reviews as he did, he's actually setting up the marketplace to suffer as a whole based on the fact that negativity simply feeds more negativity. The more negative products reviews that are out there, the more spam complaints there are out there, the more general drama there is about our marketplace in a negative context there is, the fewer sales anybody will make.
In him gaining attention through going ahead and undermining what we're doing here at the Super Affiliate Network, sure he got the attention for a moment of a select few people, (the wrong people to go after in the first place), but in the long run his sales will suffer based on the fact that the marketplace as a whole will have a worse reputation which leads to nobody making the kinds of sales that they could, and more and more of our products getting labeled as scams, rip-offs, get rich quick systems, ect.
Please go ahead and check out the video below where I actually show you the example of this gentleman using a negative review in his marketing to gain exposure for his opportunity, and then do me a favor please. Below this blog post, comment and share with the biggest thing the Super Affiliate Network has done for you. I think I do my best to bring the most value to all my buyers humanly possible, and I think most people get immense value out of the Super Affiliate Network and being a part of what we're doing here.
Please go ahead and leave me a comment below on this blog post, not the Facebook post associated where I'm sharing this blog post, but instead leave me a comment directly on this blog post giving the Super Affiliate Network some love, and sharing how it's helped you move the needle forward in your business to help counter what a few affiliates are doing in order to gain short term recognition for their own business, but in turn bring a whole industry down as a whole.
Thanks in advance, and I'll talk with you soon.
Your friend and mentor,
Misha Wilson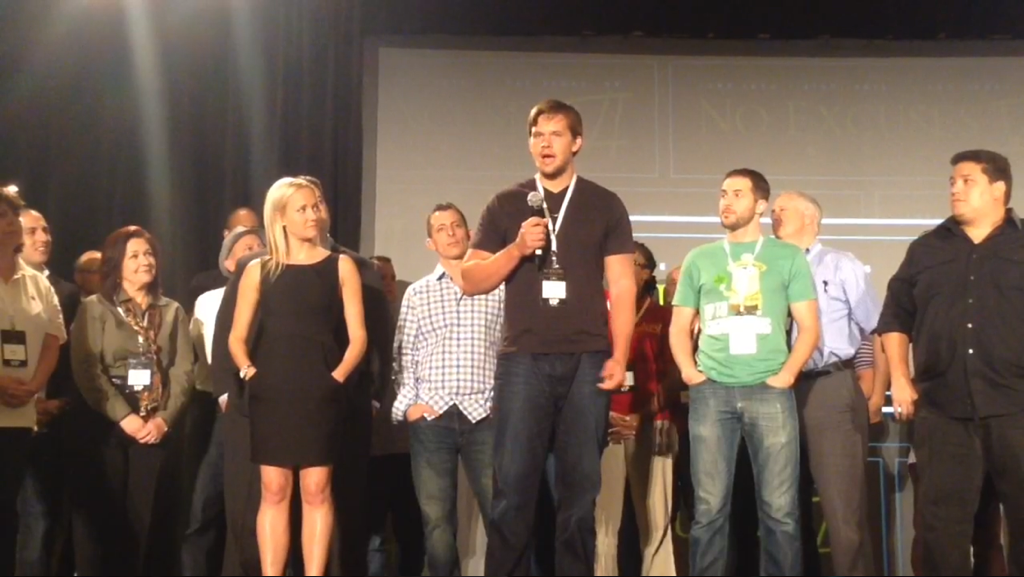 P.S. If were not connected, find me on social media here…
Add me on Facebook right here…
Subscribe to my Youtube channel right here…
And follow me on Twitter right here…

Misha Wilson is known as the youngest and fastest growing traffic and conversion expert on the Internet. He's known for his ability to bring hoards of cold traffic to any website he wants, and then convert that traffic into high ticket buyers and a group of loyal fan customers. If you're struggling to either get traffic to your website or convert your traffic into big sales, Misha is your guy.