Ch. 2/2 "Scarface, Lessons Learned"…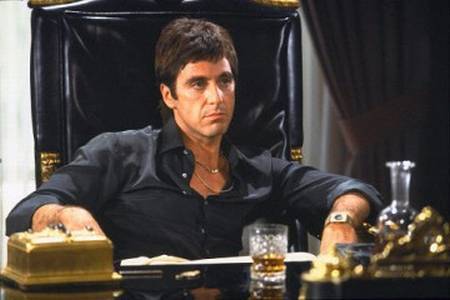 Happy Sunday. 🙂

Hope you're getting a little chill time with your family this weekend, and maybe reflecting on how to make next week even better than this last one.

Before we dive into todays e-mail, I've got a quick question for you… 

With an e-mail list, how often do you think you should mail it in order to create maximal profits?

Once a week

3 times a week

2x a day

Once a day

Over the last 6 months I've done quite a few tests here at The Super Affiliate Network, and I think you'll be surprised by the results…
And after digging into the stats earlier today, I've noticed something interesting… if implemented correctly, ONE of the options above will more than DOUBLE your profits that you can generate with your list, AND increase the relationship you have with your list simultaneously.
We'll dig to that in a future lesson coming up soon (keep an eye out).

For now… Back to our "Scarface… Lessons Learned" series. 
In our last e-mail about the infamous Tony Montana we learned about the power of having a vision, and spoke about how Tonys vision propelled him into success in his field.

The second "key" to Tony's success that I personally think is one of THE most crucial aspect to success, and something that very few talk about… 
…Is that fact that Tony had irrefutable and and undeniably high levels of personal self confidence.
You can call him arrogant… You can call him cocky… But in the end, you can't deny that the man was confident.
Now, whether or not you think it's attractive or not, I'll tell you one thing….
Having an almost stupid level of self confidence IS a huge advantage when it comes to being successful.
You have to undeniably know that "you've got it", and have to understand that you WILL deal with MASSIVE amounts of failure, over and over and over again.
If you don't believe in yourself, and don't do so to almost a stupid level, chances are that you'll simply quit to soon and thus never find your big breakthrough.
As an example, about a year ago, I was actually more or less told NOT to launch the Super Affiliate Network.
Now the individual who told me didn't really have the full picture of what I was trying to do, and didn't mean anything negative by his comments…
…But more or less the statement made was, "you can try, but good luck. I have a friend who has a system that's similar to what you're talking about, and he's invested over $1,000,000 into it over the years. I wouldn't do it if I were you."
Now looking back if I wouldn't have had almost delusional levels of self confidence… That statement would have froze me in my tracks, I would have never pushed through to where I am now.
That decision would have cost me over a million dollars in sales in just the last 7 months.
My almost delusional levels of self confidence is what pushed me through it and allowed me to perform. 
Tony had that same (if not an even higher) level of almost delusional self confidence… And as a result, he never let anything get in his way.
When people said he couldn't, he did.
When people said he'd fail, he'd at-least try.
When people said that he was crazy, he embraced it.
When he was presented with a task that was seemingly impossible, he inherently knew that he'd be ok…
After-all, his name was Tony Montana. 🙂
Love it or hate it, having a little bit of a delusional level of good ol fashioned self confidence WILL serve you immensely on your path to success.
To the top,
Misha Wilson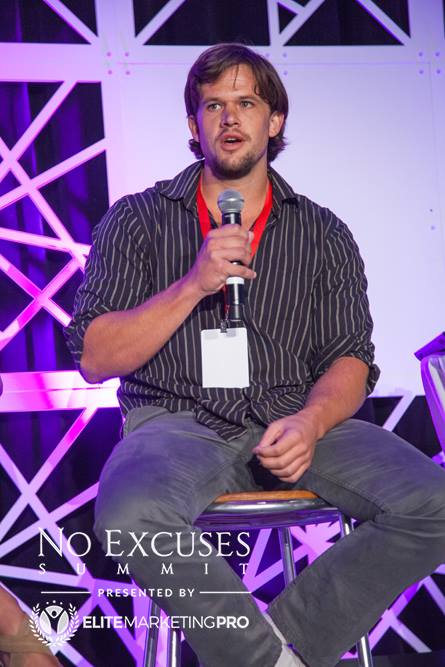 P.S. The key is to not only have an almost delusional level of self confidence, but at the same time, remember to never think you know it all.
Always invest in your education, always improve, always seek mentorship, and always seek to be the best student in the room… While of course knowing that you've inherently "got it", no matter what.
If you've yet to start your Online Journey…
This is the ideal place for you to start. 
P.P.S
Lets connect!
Follow me on Facebook: https://www.facebook.com/marktingwithmisha
Check My Brand New Youtube Channel: https://youtube.com/thesmartermarketer
Add me on Twitter: https://twitter.com/Misha_Wilson
Add me on G+: https://plus.google.com/+MishaWilson

Misha Wilson is known as the youngest and fastest growing traffic and conversion expert on the Internet. He's known for his ability to bring hoards of cold traffic to any website he wants, and then convert that traffic into high ticket buyers and a group of loyal fan customers. If you're struggling to either get traffic to your website or convert your traffic into big sales, Misha is your guy.