How I Hit Six Figures, In 2 Years, By The Age Of 24… 
One of my favorite things to do is Interviews.
Whether I'm hosting them, or being asked the questions, I always love associating with people who think like me, and are focused on going somewhere positive in their lives.
The truth is that Entrepreneurship can be a lonely, and sometimes very difficult path… You tend to work harder and longer than your peers, you're constantly putting yourself in uncomfortable situations that no-one understands, and then when you finally get a chance to disconnect and go out for some fun with your friends, more often than not you find your mind wandering back to what you need to get done the next day, and which items on your to do list your putting off.
It's like we live in a little bit of a disconnect from reality, where are business's, and the day to day operations consume most all of our mind-power, leaving little, if any, to engage in "normal activities".
Having said that though, I wouldn't want it any other way, as I, like most other Entrepreneurs LOVE what I do.
What's fun about interviews, is that they allow you to connect with others on the same wavelength as your self, and often times they allow for collaborative thinking that results in new ideas, and new clarity in regards how you want to move forward in your own business.
But enough about how much much I love Interviews…
How is any of this going to help you?
Good question.
A couple of days ago, an Interview was released between me and Marquell Russell, where he get's me to share literally some of my best stuff.
In this Interview we don't just don't about traffic generation, daily blogging, or how great XYZ system is… but instead dive deep into exactly what took me personally from stuck, struggling, and completely spinning my wheels, to now doing over six figures in an opportunity I'm a part of, creating my own offers and funnels that have now sold over $17,000 worth of products and services, and in general, getting what I love to do everyday in building a business from the ground up.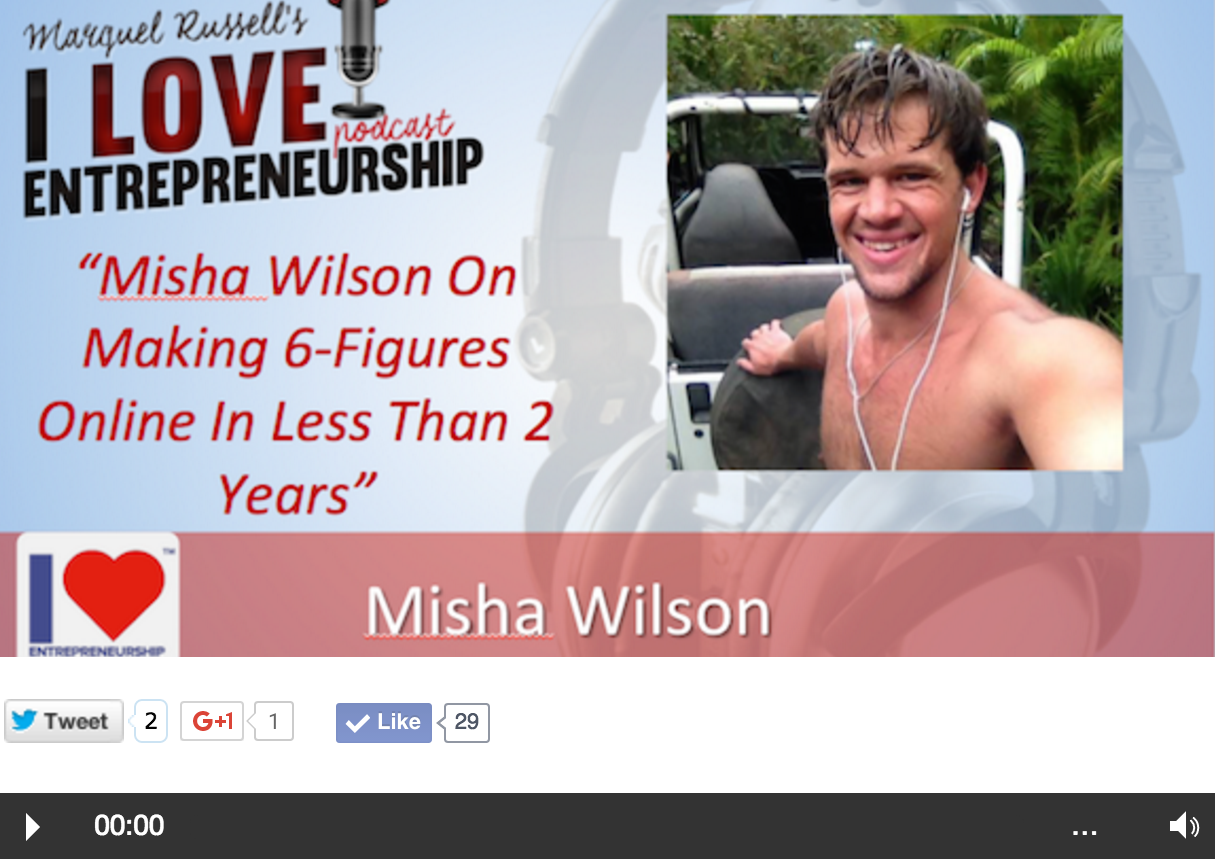 Listen to it a couple of times, and be sure to pay special attention near the end where I reveal the 3 most important things for any Online Entrepreneur to learn. If I would have known those things from the onset, my path to success would have been ever more streamlined.
For some other fun Interviews I've done in the past with killer Marketers, checkout these older posts… 
"An Interview With The King" – Daegan Smith
"An Interview With "The Chef"… Katrina Van Oudheusden
"Expert Interview" – Abdull Yusuf
"The 29 Minute Hangout" – Me. 🙂
Enjoy. 🙂
Did you get value out of today's post, "How I Hit Six Figures, In 2 Years, By The Age Of 24…"? If so, don't forget to share on social media, and to leave me a quick comment below!
To Our Mutual Success,
Misha Wilson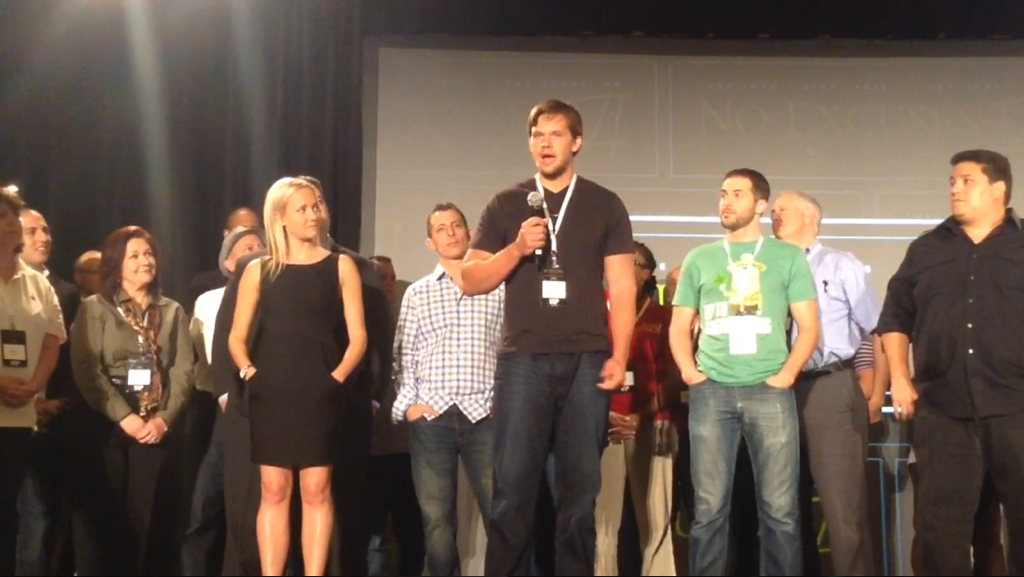 P.S. If You're Struggling To Get Traffic And Leads For Your Business… Checkout THIS FREE VIDEO Where I Reveal The Simple 4 Step "Traffic Hack" Which Unlocks Upwards Of  29 Sources Of Red Hot Traffic, Effortless 300+ Lead Days, And Huge Profits For You And Your Business, All In Under An Hour A Day! Click Here For Instant Access Now!

Misha Wilson is known as the youngest and fastest growing traffic and conversion expert on the Internet. He's known for his ability to bring hoards of cold traffic to any website he wants, and then convert that traffic into high ticket buyers and a group of loyal fan customers. If you're struggling to either get traffic to your website or convert your traffic into big sales, Misha is your guy.