Then, it happened… The internal struggle I had been dealing with for so long finally caught up to me. One chilly night while driving down South Kihei Road, I broke down. I pulled over to the side of the road, parked my car in front of a beautiful moonlight ocean, and began to cry tears of frustration.
There I was… In one of the most beautiful locations in the world, looking at an amazing moonlit ocean, in a nice little BMW 318CI, hanging out with a pretty lady, yet I was in a state of complete misery.
Rewind six months, and you would have seen a different guy. A young 24 year old, full of energy and excitement, tearing through each day with vigor.
My Affiliate Marketing business was rocking, and I was just along for the ride. Living life one day at a time, and enjoying every last minute available.
…Many of you have have been following me for a given period of time know my background with Affiliate Marketing. How I had reached the rank of a top earner in a few different affiliate systems, and how I had managed to hold that spot for just about 2 years straight.
I had managed accomplish these results through doing things a little bit differently than most. In layman terms, I was MUCH more hands on then most other marketers, and I TRULY WORKED the business (I love this stuff, and could do it all day).
I had a 3 killer affiliate sales funnels built out for my various systems that I was promoting…
A "Simple Affiliate Funnel" with a custom capture page, custom bridge page, and custom e-mail followup…
An full automated webinar funnel (registration page, 2 indoctrination videos, webinar, and custom followup) that ran to all of my new leads within the second week of opt-ing into my list
A consult funnel that pre-qualified leads, and got people to request me to call them on the phone for a free consult, from which I could sell them into my systems/opportunities.
…And everything was working well…
My funnels would kick in and create red hot leads and buyers, and from there I'd call my buyers back and up-sell them into higher ticket offers.
These funnels and process's gave me more leverage than just about 99% of affiliates out there, and thus gave me the ability to get a-lot of traffic, build a big list, and make a lot of sales. My skills on the phone then gave me the ability to up-sell a high percentage of my customers into more expensive memberships, which of meant for even bigger commissions for myself.
The only problem was…
It wasn't duplicatable by any stretch of the imagination.
I'd consistently and predictably have people come onto my teams and purchase my products, only to have them fail, without me being able to help. I couldn't simply "transplant" my process's into their new business's, and 99.9% of the people who got started weren't up to the challenge of setting up what I had built out for myself.
That lead to me making a lot of sales and earning good money as an affiliate, while all the people I sold to struggled just to stay alive.
For a while I was fine with it, as in the industry you're taught to make the sale no matter what, and then let your buyer find there way down the road to success. You're taught that everyone will do things differently, and that the only job you have is to sell them into the business, thus getting their skin in the game in order to put them in a position to make something happen.
I sold, sold, sold, and sold… And for the most part, totally love it.
But after a while, it started to catch up to me. To realize that only 3% of the people who I was selling HIGH TICKET two thousand dollar plus courses too were succeeding… Well, it just didn't really sit well.
I continued to sell and people continued to buy, as that was the only means of income I had, but in the back of my mind it was wearing on me.
Little by little with each sale I made the guilt added up.
Then it happened… The stress and remorse became too much to deal with…
…One late night on a Skype call with my mentor, I started rambling about my frustrations. How people weren't seeing results, and how too many of my members were failing.
"I wish I could just setup everything for them, just like I have it setup for me", I said.
"If I could do that, I could give the brand new Marketer a shot at having success, and overall my partners would be much more successful".
"Then do it", he replied.
"But I can't, it'll never integrate will all the various platforms that I'm promoting. I've thought about it before, and it's literally impossible".
"If you think like that, yes. But the frustration you were just expressing is extremely valuable. Whenever there's frustration about something, there's usually a gap in the Marketplace that needs filling. What if you setup your own affiliate system, and gave your members everything that you just explained to me, but with your own offers that you're already selling?"
The conversation above isn't word for word, as it happened over 6 months ago… But that was the general gist.
I was a little bit taken back, and the thought it-self was a little bit scary.
Up until then I had experienced some decent levels of success, but nothing to truly write home about.
"What if it failed" I wondered to myself…
"I don't think it'll work" the voices began to chime…
"People will never want to promote my stuff, and if they do, I'm sure it won't convert as well as other peoples stuff".
I fought the internal demons that we all experience when trying to overcome the massive resistance involved in creating something from scratch… And for about a 6 month period, I sat on the idea, without taking any level action. 
I'd analyze exactly what I should have where, make adjustments, re-adjust, stress about making too may adjustments, and then repeat the process. I'd do anything but actually let myself sit down and take creative action.
Then, it happened. The internal struggle I had been dealing with for so long caught up to me. One chilly night when driving down South Kihei Road, I broke down. I pulled over to the side of the road, parked my car in front of a beautiful moonlight ocean, and began to cry tears of frustration.
There I was… In one of the most beautiful places in the world, looking at an amazing moonlit ocean, in a nice little BMW 318CI, with a pretty lady (my girlfriend was with me), and I was in a state of complete misery.
My girlfriend knew exactly what was up… and knew I had been putting off this project (I had told her about the idea multiple times).
"What's stopping you? Why aren't you moving forward as usual?" She asked…?
"Because there's greater risk of failure with this than anything I had ever done". I said.
"Well, it looks like you know exactly what's holding you back." She said and smiled.
I forced out a fake smile, and then looked in the mirror above the dashboard.
I'm not sure why, but every now and then you remember certain moments as turning points. They stick out more clearly than others, and you can remember specific decisions you made in those exact moments which impacted your life.
Those moments that evening sitting in my car with my girlfriend are moments I don't think I'll ever forget.
It was directly after the breakdown that I had an epiphany.
As I looked at myself in the mirror, I realized one thing.
While it may very well fail, I would NEVER forgive myself if I didn't try. 
…And that realization was all I needed.
I immediately got to work… and when I say work, I mean work REAL WORK. For about 6 months straight, 6 days a week I spent every waking hour (besides short breaks taking breaks to go to the gym) putting this passion project together.
I built out all the content, created all the funnels, put together all the coaching process's, and got everything in place to go.
The goal was to give the newest entrepreneur EVERYTHING I had setup in my own affiliate marketing business's…
The traffic campaigns
The custom sales funnels
The automated webinars
The phone followup
The tracking structure
And so on
…AND teach them all the various process's I had setup for myself, so when the time came for them to graduate and do their own thing, they were also armed with the information they needed truly succeed.
I wanted everything to be setup from head to toe for new members, AND I wanted to give them a larger percentage of the commissions than anywhere else.
I created the sales material, got the membership site setup, got all three weeks worth of content done and in place, got the sales funnels and pages built, got the Infusionsoft campaigns and commission programs setup and operational (aka ROCKET-SCIENCE)… And all of a sudden, we were ready to go.
I unveiled what I had built out to 8 guys over a Skype call who I was hoping to have come on as coaches (due to the drastic effects it's had on my own business's growth, one of the components I wanted every new member to have was personal hands on coaching), and they were all blown away. They all wanted in, and all agreed to be founding coaches.
In return, I agreed to set them up with accounts to promote, and I gave them an exact date that we'd be launching.
Still in a little bit of disbelief that this thing could actually work, I began getting the promotional material together.
I wrote all the all of the e-mails, got the first one scheduled in infusion to send, created the launch webinar, finalized all the last minute items, and sat back on Sunday night (launch scheduled for Monday).
I recorded a video to the new coaches telling them what to expect… "I've never done one of these things before… and I have NO IDEA what to expect. Let's just approach this thing with curiosity."
They all chimed in that they were sure it would do fine, and tried to give me as much piece of mind as possible.
I laid my head down that night at around midnight with my first e-mail setup to send at 3AM (8AM Eastern).
I fell asleep for about 4 and a half hours, but then woke up WIDE AWAKE. Scrambling for my computer, I logged into Infusionsoft at what seemed like record speed.
I checked my stats… And there they were…
2 $1 sales. 🙂 
Nothing huge… But a start.
By the end of the first day I had made 10 front end $1 sales, and by the end of the first week people were already starting to upgrade to the PRO level for $2,000!
I reached out to all of the coaches to hear about their results, and what they reported shocked me. 100% of the coaches had made sales, AND one of our new affiliates who had JUST SIGNED UP had already made her first commission.
EVERYONE who took action based on what I taught in the profit boosting bootcamp made sales, and since then our new affiliates are seeing sales and profits within just days. Our top affiliates just earned $6,000 in their first month, $3,000 of which came in just ONE DAY. This month we're on track to do just under $60,000, beating our first 30 day period by about $7,000.
In the first 2 months we've grown to over 280 total members (281 to be exact), and have a vibrant community loving what they're involved in. Almost every single day I get a new testimonial from a member experiencing a new breakthrough at their own level…
Whether it be JaeChan who made his FIRST SALE just today (click to view)…
Or Dan Muscat who made his first sale the first day (click to view)…
Or Ace And Rich who have been CLEANING UP in the last few weeks, earning over $6,000 in their first month (click to view multiple videos)… 
…Members are getting results EVERY SINGLE DAY, and it's become about more than just myself. Not only am I making sales and more importantly allowing other individuals to duplicate my success with the systems discussed earlier, but I now find myself surrounded with an amazing community of leaders, all working together to lift each-other up and move unanimously toward their goals.
Yes I am working harder than ever, but I'm also experiencing higher levels of fulfillment, contribution, and overall happiness than ever before.
As Zig Ziglar so famously said, "You will get all you want in life as long as you're willing to help enough people get what they want".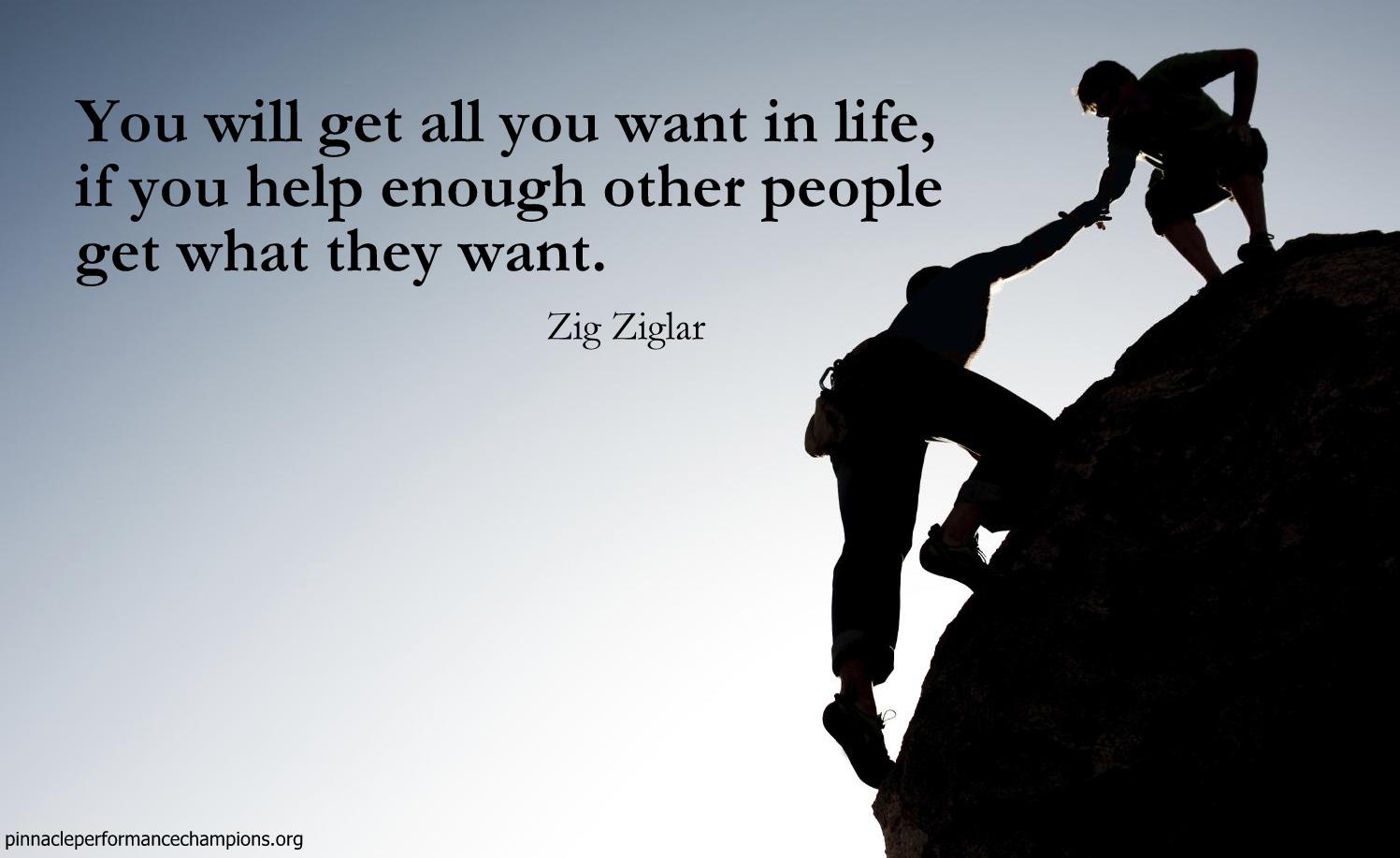 …And through personal experience… I can tell you unequivocally that it is 100% true.
The Super Affiliate Network is growing, the partners are making sales on a daily basis, newbie marketers are getting their first wins, and experienced marketers are crushing it. Every day seems like a new adventure, and every day it's seemingly more exciting to jump out of bed. The community is glued together, and everyone is winning…
With The Super Affiliate Network, all the common roadblocks that keep people from being successful are taken out of the equation.
People think that in order to succeed Online, you need to be some sort of tech genius. With The Super Affiliate Network, that simply isn't true, as all of the sales funnels, web pages, offers, shopping cart integration, and commission programs are setup and ready to go.
People think that in order to succeed Online you need to be some sort of sales magician. With The Super Affiliate Network, that simply isn't true, as all of the offers, the e-mails, the sales videos, the webinars, the up-sells and then phone sales are done FOR YOU by myself and my team of professional salesman/saleswoman.
People think that you need a lot of time to sink into your Online business in order to get it off the ground… And while that's usually true, with the Super Affiliate Network, that obstacle is removed, as 95% of EVERYTHING is 100% DONE FOR YOU and ready to plug into instantly. You don't have to create webpages, write sales copy, setup sales funnels, create autoresponders, or even write daily e-mails. It's all 100% done for you.
People think that you need a lot of startup capital in order to succeed big Online… And while it's usually true, you absolutely do need a fair amount of startup capital in order to get a business off the ground… With The Super Affiliate Network, we changed all that. You can get started as a member and begin to lie the foundation for success for only 1 single dollar.
…And then even if someone can manage to overcome all of the common obstacles listed above, most people get stuck in a state of perpetual overwhelm, not going what to do first in order to spark the growth of their Online Business. They spin their wheels endlessly, and jump from one system and one opportunity to the next without ever getting any real level of result. With The Super Affiliate Network, you'll never worry about that, as you'll have personal ONE ON ONE coaching from day #1 of your Online journey.
If you're stuck, struggling, and overwhelmed with your Online Business, The Super Affiliate Network is most likely the answer you've been looking for, and will most likely be the single catalyst to you breaking through and finally realizing the true Dot Com Lifestyle.
The Super Affiliate Network is growing fast, as is here to stay…The only question is, are you going to be a part of it, or not?
To get started and claim your spot, click here right now. 
This has been the unabridged story of how The Super Affiliate Network came to be, and what internal forces I had to overcome in the process. If you got value out of this post, and can relate at some level, do me a favor and leave me a quick comment. I always love hearing your feedback, as helping you guys is what I live for.
To the top,
Misha Wilson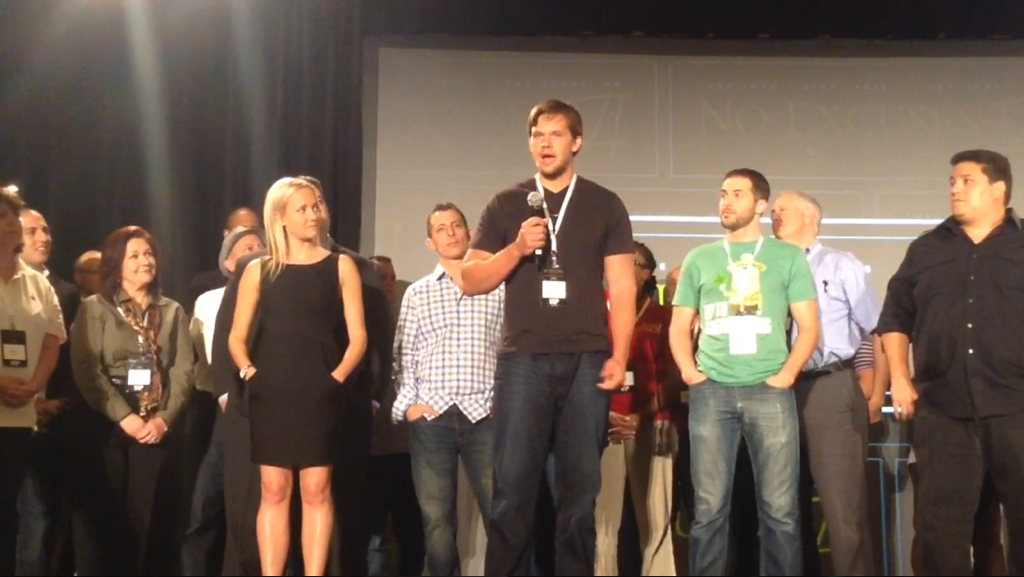 P.S. This was the story of how The Super Affiliate Network came to be… If you'd like more specific info on exactly what's "behind the scenes", checkout a few of my members "Super Affiliate Network Reviews" here:
1. Ace And Richard Guzmans "Super Affiliate Network Review"
2. Dan Muscats "The Super Affiliate Network Exposed"
3. Scott Van Der Veers "What Is The Super Affiliate Network?"

Misha Wilson is known as the youngest and fastest growing traffic and conversion expert on the Internet. He's known for his ability to bring hoards of cold traffic to any website he wants, and then convert that traffic into high ticket buyers and a group of loyal fan customers. If you're struggling to either get traffic to your website or convert your traffic into big sales, Misha is your guy.