List Profit Generator
<<<<<< Be Sure To Share The Love. 🙂
List Profit Generator… Is The List Building Tool Of The Year… Hands Down. 
In the last months, I've been using an EXTREMELY powerful tool that has done a TON for my List Building. It's called List Profit Generator, and it has:
Automated Everything
Taken Away ALL The Risk (No need to worry about your squeeze page not converting, or not receiving the clicks you paid for)
Allowed Me To Choose An EXACT Amount I Want To Pay Per Lead (and effortlessly capture leads at this price)
Allowed Me To ONLY PAY For Leads From Countries I CHOOSE. I Personally Choose The Top Tier Countries: United States, New Zealand, Ireland, Australia, The United Kingdom & Canada
And Most Importantly, It Has Freed Up That Hour And  A Half I Used To Spend Each Day Finding A Quality Solo Ad Provider, Interviewing Them (to make sure their clicks are quality), Negotiating Price, And Purchasing.
Sound good? Cool.
Checkout this video where I explain how List Profit Generator works:
Checkout the Sales Page here: www.ListProfitGenerator.com
To Success, Yours and Mine.
Misha Wilson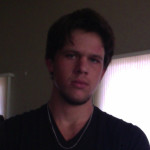 P.S. Have you ever used List Profit Generator yourself? What do you think about the features? Do you think you'll purchase LPG and start using it in your business? Please let me know with a comment!

Misha Wilson is known as the youngest and fastest growing traffic and conversion expert on the Internet. He's known for his ability to bring hoards of cold traffic to any website he wants, and then convert that traffic into high ticket buyers and a group of loyal fan customers. If you're struggling to either get traffic to your website or convert your traffic into big sales, Misha is your guy.