Why Personal Coaching Will Create Bigger Profits More Quickly…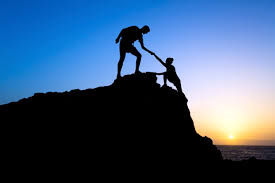 This weekend I had an interesting conversation with my girlfriend…
We were headed out to the west side of the Maui to checkout a few hotels that I'm wanting to use for an upcoming event we'll be doing here at The Super Affiliate Network.
On the drive out there, we got to talking about coaching… Business coaching to be specific. 
I was telling her about a coaching package that I'll be buying the next few months that'll cost me about $15,000, but also allow me to tap into a massive shortcut (my mentors experience) when it comes to hosting events efficiently.
Here at The Super Affiliate Network it's our goal to get to the point where we're doing 8 events per year, and most likely we'll only keep adding more from there…
So it's a obviously a pretty important process to have dialed in.
Anywho… I started talking about when I was going to buy it, and how it'll help me…
"I think I'll buy the package somewhere around the beginning of December and then we're going to host the event sometime in the first quarter of next year. I think in purchasing it'll immediately save me just about as much as I'm going to pay, and then from there I'll know how to do it correctly from day #1."
My girlfriend agreed, and proceeded to tell a pretty interesting little story… 
See, she's actually currently in the process of working on getting a non profit off of the ground, and has been struggling to "do it herself".
I guess there's quite a bit of paperwork that you need to get done, and get done CORRECTLY (perfectly) before being able to take donations.
Now she's no dumby… She currently owns a business and does very well, and as a result decided to opt out of asking for help.
She figured that her current business experience would be more than enough and figured that the "do it yourself" option would be the way to go…
…Her experience is a PERFECT example of why SO many Internet Marketers fail, and illustrates the exact trap that most marketers fall into that keeps them stuck, struggling, and overwhelmed.
Long story short, the paperwork ISN'T quite as simple as she was thinking it would be.
She bought a course that specializes in teaching people how to launch non profits themselves (yes, they do exist) for $2,000… And then dove in. More or less it was an A-Z guide on how to get it filed, off the ground, and taking taking donations.
She spent about 6 months going through everything and taking action on all of it, just to get denied after filing the paperwork.
Now she did get SOME value out of the course as she now has her site up and optimized as it specified, but the biggest goal still remained unaccomplished… She still wasn't filed and approved to take donations.
Then a few days ago she ended up spending another $1,300 to have someone to do just the filing for her,  and now just 3 days later, her non profit has been filed, approved, AND should be good to take donations in the next 2-4 weeks.
More or less, she spent $2,000 and 6 months of her life trying to "do it herself" and "figure it out" instead of just having the person who was already qualified to do it do it for her.
In the Internet Marketing world people do this ALL the time.
They buy information product after information product and try to "figure everything out" as they go. They spent a COUNTLESS number of hours failing over and over and over again when it's completely unnecessary.
The truth is that no matter what you're trying to learn, chances are that SOMEONE out there already knows how to do it, and how to do it very well. All you have to do is tap into their knowledge (usually in the form of private coaching) as a shortcut, and you can IMMEDIATELY shave YEARS off of your Marketing journey.
I know in my own personal experience that getting coaching from ONE person ended up allowing me to make my first 6 figures online… And then attending just ONE SINGLE mastermind is what gave me what I needed to scale my business to the now multi seven figure level.
All of the things that I do well… Whether it be my ability to bring TENS of thousands of visitors to any website I want more or less on demand… Weather it be that I can write e-mails that end up producing tens of thousands of dollars per send, or the fact that I can host webinars that produce six figure paydays (my record is $100,000 in sales from a SINGLE webinar) seemingly on demand…
The truth is that I've learned EVERYTHING I know from a few good mentors. 
I'd guarantee you that if I wouldn't have taken action and gotten started with those mentors that I wouldn't be where I am today.
There's no what I'd now have a multi-million dollar business, and most likely I'd still be stuck, struggling, and completely overwhelmed.
Whether you choose to tap into personal coaching as a shortcut or not, know one thing…
When successful people learn a lesson like you just did, they take it and run with it. They apply it and take massive action… And as a result they produce massive results.
On the flip-side, unsuccessful people tend to come up with excuses as to why they can't take action. They find reasons not to perform, and find reasons to not apply the lessons that they've learned.
You can choose which person you want to be… But I can tell you from experience, it's MUCH more rewarding to be the former. 😉
If you're just starting your journey and want good personal coaching from day #1…
This will be your ideal first step.
If you're already a Super Affiliate Network member, and want to take your education and marketing know how to the next level, reach out to your coach and ask for some more info on The "Maui Intensive". They'll give you the details, and we can get you started asap.
Did you get value out of todays video, "Why Personal Coaching Will Create Bigger Profits More Quickly… "? If so, don't forget to comment and share!
To the top,
Misha Wilson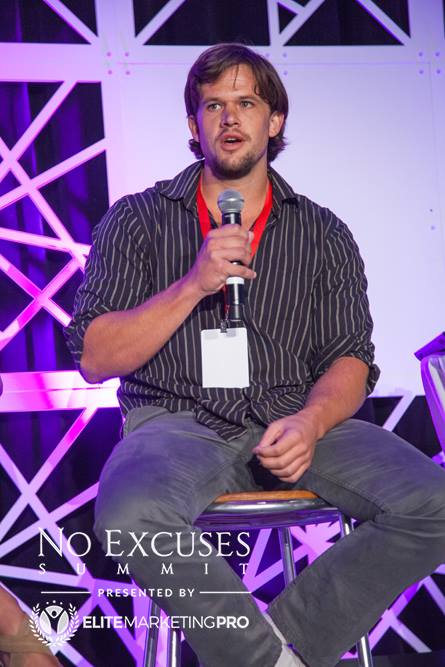 P.S. Register for my free webinar now right here… 


Misha Wilson is known as the youngest and fastest growing traffic and conversion expert on the Internet. He's known for his ability to bring hoards of cold traffic to any website he wants, and then convert that traffic into high ticket buyers and a group of loyal fan customers. If you're struggling to either get traffic to your website or convert your traffic into big sales, Misha is your guy.