<<<<<<<<<<<< Don't Forget To Share The Love. 🙂
So if you read my last blog post, you know that Vince Reed and Ray Higdon got involved in me and Daegans "What makes the best, the best" conversation. In my last post I showed you exactly what Vince Reeds 2 differentiators for success were that he added to what Daegan had to say. Today, I'm going to talk about what Ray Higdon had to say about the topic. Rays two differentiators were equally as real and powerful, and both completely straightforward and applicable. So keep reading.
Here are Ray's differentiators…
Differentiator #1: The guys (or gals) in this industry who make it big DON'T GET OFFENDED OR DEFEND THEMSELVES. Now what he was meaning by this is that when Ray sits down and talks to someone and gives them suggestions on what to change in their business's, the big guys DON'T sit their and defend themselves on why they were doing X,Y or Z. They simply take in the information, and run with it like a bat out of hell. They realize that this is a REAL BUSINESS, and getting your emotions involved is simply just a way to slow yourself down. Coaches are in your life to HELP YOU, and no matter how harsh there information may be, if you're working with the right coach, they won't lead you astray. So instead of bringing your emotions into the equation and getting offended when they tell you that you're doing something wrong, EMBRACE IT, APPLY WHAT THEY SUGGEST, AND MOVE ON THE INFORMATION FAST. 
Differentiator #2: This differentiator is actually VERY similar to Ray's first differentiator, but it holds equal weight. Ray's second differentiator is that the top earners are completely, totally, and utterly COACHABLE. No matter how big their business's are, and no matter how much of a hot shot they may be, if their coach tells them to tweak something in their business, it's done the next day (or at-least as quickly as humanly possible). Now both Ray, and Daegan have had the pleasure of mentoring Dave Wood, the founder of Empower Network, and guess what? They both said that this characteristic is what sets Dave apart from the competition by MILES. Dave has no problem paying any price to learn a skill which will improve himself and his business, and then his speed of implementation in applying that skill is LIGHTNING fast. For Dave there's no sitting around and considering whether or not he may want to implement a certain strategy taught to him by his coach. By the time your done considering your options, Dave is already generating leads and sales for his business using whatever the new strategy may be.
So to recap, we've now heard from 3 different 7 figure earners there 2 differentiators for success. Lets take a second and look over what each and every one of these giants had to say.
Daegans 2 differentiators were: 
1. Complete and utter FOCUS. The big guys have it, the wanna be's DON'T.
2. Speed Of Implementation. Similar to Rays 2nd differentiator, Daegans 2nd was simply that when he tells a future top earner what to do, they do it, and they do it FAST.
Vinces 2 differentiators were: 
1. The big boys take complete and utter responsibility for their results, or lack there of for that matter. There's no pointing figures or labeling blame with the big boys.
2. The big boys (or future big boys) attend live events, NO MATTER WHAT THERE CURRENT SITUATION. They could be making $100 a month, or $100,000 a month, but you better believe you'll find em at the next event you go it.
Rays 2 differentiators: 
1. Top earners don't get offended or defend themselves when a coach suggests that they or tweak something in there business. Theres no defending why they were doing X,Y or Z, but instead complete and utter acceptance.
2. The Top Earners are VERY EASY to COACH. You'll suggest that they implement something in there business on Monday, and it'll be done by Tuesday, or maybe even Monday night. Like Daegans "Speed Of Implementation" differentiator, this point is HUGE, and if you want to be successful, YOU HAVE TO BE COACHABLE. 
So, I hope everyone got a TON of valuable information out of this little mini-series, and I hope you all take what these GIANTS talk about and run with it in your business. It can't hurt, but it may just end up with  you being on stage at that next live event.
To Success, Yours and Mine. 
Misha Wilson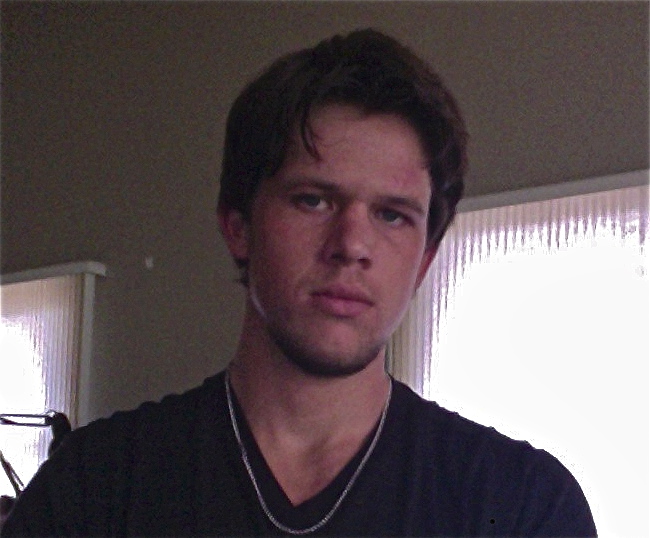 P.S. What did you think about the various different points brought up by these guys? Let me know with a quick comment below!

Misha Wilson is known as the youngest and fastest growing traffic and conversion expert on the Internet. He's known for his ability to bring hoards of cold traffic to any website he wants, and then convert that traffic into high ticket buyers and a group of loyal fan customers. If you're struggling to either get traffic to your website or convert your traffic into big sales, Misha is your guy.