Solo Ads: How To Make Solo Ads Profitable For You And Your Business…
Solo Ads: How To Make Solo Ads Profitable For You And Your Business…
Quote of the day –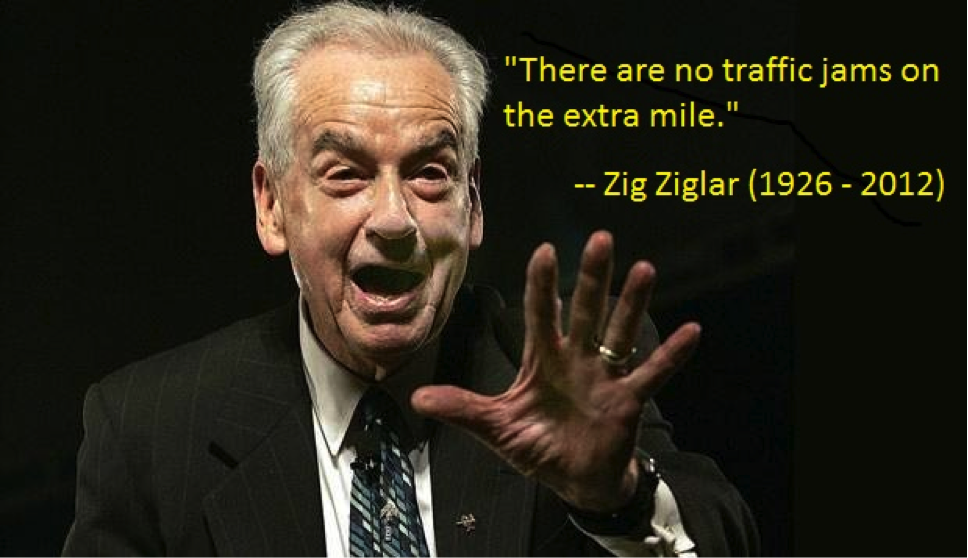 Solo Ads… People either love em or hate em. There's no middle ground.
I personally love them. They've been one of the most reliable, profit.able, and simple to use sources of traffic for me and my business.
BUT… I use them in a very specific way… And go the extra mile that most people don't in order to make them work and be profit.able for me and my business.
If used in the fashion I teach in this e-mail, your conversion rates will be off the charts…
Just like mine…

As you can see from the image… my opt-in rate was nearly 50% for this 500 click solo. 
With an opt-in rate of nearly 50%, half of all the clicks you pay for will get through your capture page, onto your list, and to your sales video, thus making the chances of creating a positive ROI on the money you spend that much greater. 
So what's the key to unlocking conversion rates of 47%-54% (my averages)? 
In a word: CONGRUENCY.
When most people buy a solo ad, they reach out to a vendor, pay them there hard earned money, and then send them a link to their capture page. THAT'S IT.  They forget that one of the most important components in creating a positive ROI is the E-MAIL COPY that the vendor will send out to there list.
They pawn off the responsibility of creating the copy to the vendor, and then wonder why they don't see good conversion rates.
ALL CLICKS ARE NOT CREATED EQUAL.
This is one of the most important lessons to learn when it comes to Solo Ads.
A click from a "blind e-mail swipe" will convert nearly 25% worse than a click from a "congruent e-mail swipe". Stick with me, I'll explain… 
But first lets look at my capture page: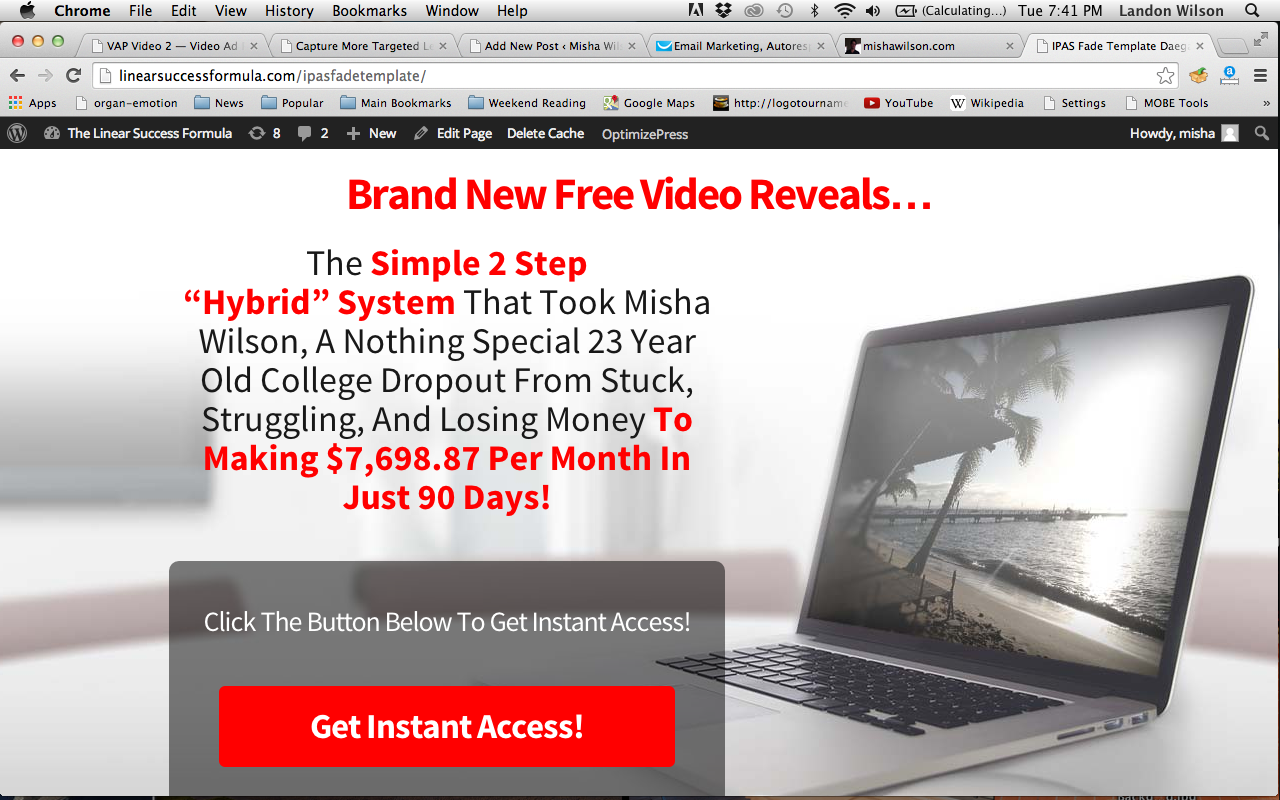 This is the capture page that is converting at 47%-54% for me. 
Now lets take a look at the body copy:
"The Simple 2 Step Hybrid System That Took Misha Wilson, A Nothing Special 23 Year Old College Dropout From Stuck, Struggling, And Losing Money To Making $7,698.87 Per Month In Just 90 Days" 
If you need a lesson on writing profi.table copy for your capture pages, checkout THIS BLOG POST.  
Back to congruency and e-mail swipe copy: 
Remember, with Solo Ads, the e-mail swipe that the vendor sends to his/her list IS YOUR AD. It's what would show up in peoples news-feeds with Facebook ads or in the search engine results with Search Engine PPC.
It's a vital element to your overall conversions.
Your copy must be completely and totally congruent with what your capture page is all about, which will result in ONLY PEOPLE WHO ARE 
INTERESTED, AND PREDISPOSED TO OPTIN clicking your link. 
With Solos, you pay per click. MAKE EVERY CLICK COUNT. 
Example: 
My e-mail copy for the Solo Ad I sent out above that converted at 49% was: 
Subject: How A College Dropout Earns $7,698.87 PER MONTH… 
Body: 
If you're sick and tired of spending more than you make, spinning your wheels, and putting your dream life on hold… this is the most important email you'll ever read because I'm about to reveal to you…
The Simple 2 Step "Hybrid" System That Took Misha Wilson, A Nothing Special 23 Year Old College Dropout From Stuck, Struggling, And Losing Money To Making $7,698.87 PER  MONTH In 90 Days Flat! 
Click Here For Instant Access! <Link To Capture Page>
Notes:
Notice the congruency between the highlighted section of the copy and the capture page. The e-mail swipe says literally the exact same thing as the capture page. 
This means that when someone blasts this swipe out to their list in a Solo Ad, ONLY PEOPLE WHO ARE INTERESTED AND PREDISPOSED TO WANT MORE INFORMATION about what I have will click. 
Again, you pay per click… So make every click count. 
If the e-mail swipe were to be talking about a formula to use to make $50,000 per month, and then when clicked would lead to my capture page that talks about a college dropout making $7,698.87 per month, there would be a disconnect. 
People would land on the capture page and then say in there head, "I didn't click on a link to learn about a college dropout who makes $7,698.87 per month. I clicked on a link to learn about a formula to make $50,000 per month." 
That disconnect would lead to 25% of your clicks immediately bouncing without even considering inputing their name and e-mail.
That means 25% less people come onto your list, 25% less people who see your sales video, and then 25% less people who you can followup with.
THAT'S A HUGE DIFFERENCE… And It's the difference between being profitable with Solo Ads, and BURNING THROUGH MONEY with Solo Ads. 
Remember… Your tracking link is NOT the only thing that you send to your Solo Ad vendor. 
You also need to send him swipe copy to send to his list that is 100% congruent with your capture page. The swipe being congruent will lead to a much higher quality of click, which will lead to more opt-ins, which will lead to more sales. 
If the vendor won't agree to send with your swipe copy, don't purchase from him/her, and move on to the next vendor. 
But that's a lesson to be saved for Part 2… where we'll talk about "Vendor Selection".
The biggest takeaway you need to have today is that a Solo Ad should be no different than any other medium through which you advertise.
Your campaign should contain an ad (your e-mail swipe copy for Solo Ads), a capture page, and a tracking link that will allow you to see exactly what's working and what's not.
You need all 3 of the components above in place in all of your traffic campaigns. 2 out of 3 won't work, and with 1 out of 3 you might as well just take your money and light it on fire.
With Facebook you have your: newsfeed ad, tracking link and capture page. With Search Engine PPC you have your Search Engine ad copy, tracking link, and capture page.
With Solo Ads, you have your e-mail swipe copy, your tracking link, and capture page. And remember… NO MATTER WHAT THE MEDIUM… YOUR AD COPY AND  CAPTURE PAGE MUST BE 100% CONGRUENT.
Congruency is often the missing keys to the kingdom with Solo Ads, and will result in your Solo Ads being immediately 25% more responsive, which is the difference between being profitable, and losing money FAST!
Question: Did you get value out of todays training? Did you learn something new? Will you apply what I've taught you today? REMEMBER, INFORMATION IS 
USELESS WITHOUT PROPER APPLICATION.
Did you get value out of "Solo Ads: How To Make Solo Ads Profitable For You And Your Business…"? If so, don't forget to hit the Facebook Share and Google + Share buttons directly above or below this post and leave me a quick comment letting me know what your biggest takeaway from todays post was!
To our mutual success,
Misha Wilson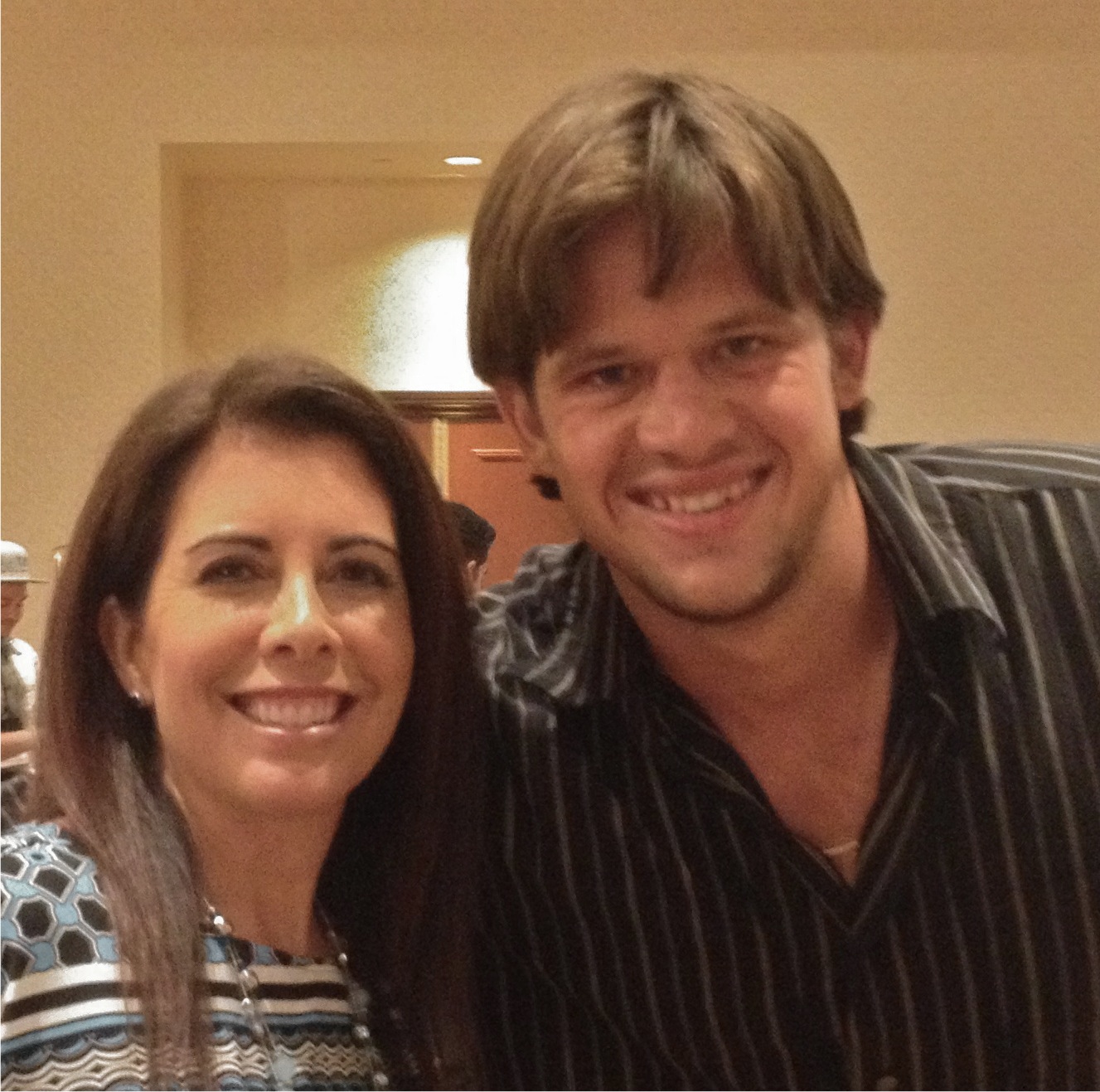 P.S. Ready To Kick Rejection To The Curb And Explode Your Network Marketing Business? Discover The 5 Lies You've Been Told About Network Marketing That Are Keeping You Stuck, Struggling, and BROKE… PLUS How To Break Free And Create A Never Ending Stream Of Red-Hot Prospects Ready To Join Your Business TODAY.  Click Here To Find Out How RIGHT NOW! 
P.P.S
Lets connect!
Add me of Facebook: https://www.facebook.com/8misha0wilson8
Check My Brand New Youtube Channel: https://youtube.com/thesmartermarketer
Add me on Twitter: https://twitter.com/Misha_Wilson
Add me on G+: https://plus.google.com/+MishaWilson

Misha Wilson is known as the youngest and fastest growing traffic and conversion expert on the Internet. He's known for his ability to bring hoards of cold traffic to any website he wants, and then convert that traffic into high ticket buyers and a group of loyal fan customers. If you're struggling to either get traffic to your website or convert your traffic into big sales, Misha is your guy.