The 3 Biggest Breakthroughs I've Experienced In My Online Business…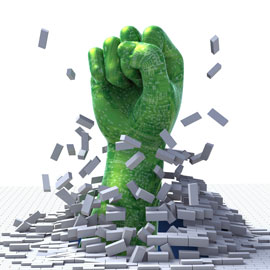 Last week I held a webinar for the Elite Marketing Pro community, on which I shared how to "hack" authority building.
The webinar received great feedback, and the attendees absolutely loved it. I had a blast hosting it, and always love when I can give back to communities that have had huge impacts on my own personal journey.
Having said that though…
I also went ahead and shared that building Authority was only 1/3 of the big breakthroughs I experienced in my business, and without the other 2, building authority wouldn't be all that valuable at all.
In today's video I want to share with you what the 3 biggest breakthroughs were that I experienced Online…
…And also share with you how they work together in a synergistic manner.
Enjoy…
Did you get value out of today's post, "The 3 Biggest Breakthroughs I've Experienced In My Online Business…"? If so, don't forget to comment on this post, and share on social media!
To The Top,
Misha Wilson

P.S. Are You Struggling To Generate Traffic And Leads For Your Business? If so… Checkout THIS FREE VIDEO… Where I Reveal The Simple 4 Step "Traffic Hack" Which Unlocks Upwards Of 29 Sources Of Red Hot Traffic, Effortless 300+ Lead Days, And Huge Profits For You And Your Business, All In Under An Hour A Day! Click Here For Instant Access Now

Misha Wilson is known as the youngest and fastest growing traffic and conversion expert on the Internet. He's known for his ability to bring hoards of cold traffic to any website he wants, and then convert that traffic into high ticket buyers and a group of loyal fan customers. If you're struggling to either get traffic to your website or convert your traffic into big sales, Misha is your guy.