Throwback Thursday… The First Video I Ever Made… 🙂
I didn't think I was ever going to do this, but I couldn't resist.
Earlier today I was browsing through my Youtube videos knowing that I needed to get back on the bandwagon and start recording more again for my readers and audience… or at-least get more consistent in doing so.
Then, I realized that there was something much more valuable that I could share, that would REALLY help the newer Marketer who's having a hard time getting started with the process.
Instead of recording a new video today, I decided I'd post a video I found in my Youtube Archives that I shot back in December of 2013, when I was just getting started with marketing. Actually… THIS IS THE FIRST VIDEO I EVER SHOT.
It's nothing fancy… just a a recap of a training webinar I had been on… but hell, you gotta start somewhere right.?
Check it out, and then checkout some of my other videos to see the progression.
The points that I cover in the video are actually completely spot on, and if you take them and run with them in your business, good things will most definitely happen.
The point I'm trying to make here today, is that we all start somewhere. I'm a relatively young guy, and when people see my videos I'm currently making, there first reaction is "Misha, you're a natural at this stuff".
The truth is though, that couldn't be anything FURTHER from the truth.
The reality of the situation is that I just banged my head against the wall over and over and over again, until eventually, I broke through.
There is no shortcut. Success is a process, not a destination, and the sooner you start, the sooner you'll be hitting your goals. 🙂
Did you get value out of today's post, "Throwback Thursday… The First Video I Ever Made… 🙂 "? If so, don't forget to leave me a quick comment letting me know your biggest takeaway, and to share on Social Media. 🙂
To Our Mutual Success,
Misha Wilson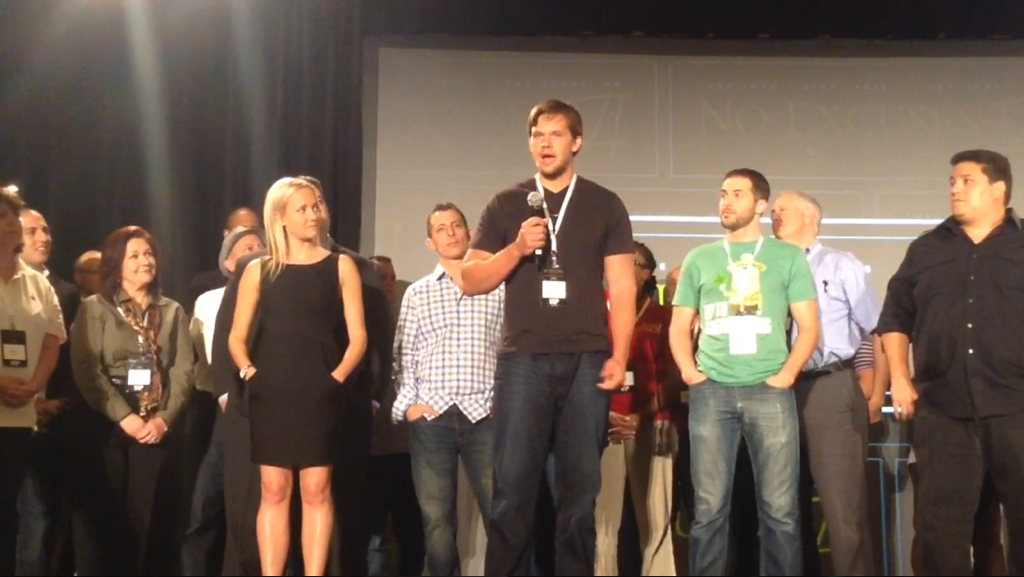 PS: Want to Learn How to Use the Internet to Get More Traffic, Leads, and Sales, All While Building An Ultra Responsive E-mail List That COMPLETELY LOVE'S YOU? If so, sign up for a trial run with this system through which Ive learned most everything I currently know. FAIR WARNING: Getting Good at Anything takes time and effort. THERE IS NO MAGIC BULLET.  

Misha Wilson is known as the youngest and fastest growing traffic and conversion expert on the Internet. He's known for his ability to bring hoards of cold traffic to any website he wants, and then convert that traffic into high ticket buyers and a group of loyal fan customers. If you're struggling to either get traffic to your website or convert your traffic into big sales, Misha is your guy.