Traffic Generation Secrets: How To Get Unlimited Traffic For Life By NOT Focusing On Traffic Generation
One of the biggest mistakes most people make when it comes to driving traffic, is putting all of their efforts on the wrong things. The fact of the matter is, that the fastest way to get more traffic, and to get unlimited quantities of traffic for you and your business moving forward, is to focus all of your efforts on increasing your conversions. 
Once again, the fastest way to get more traffic, and the ONLY way to get lots of traffic for years to come, is to focus on improving your conversion system in order to make traffic profitable.
Here's the deal…
When you spend $1,000 on traffic, and only make back $500, well, your traffic budget is going to dry up pretty quickly, and once again, you're going to be out of traffic.
If however, every-time you spend $1,000 on traffic, you make $2,000 back, well, you'll immediately have more money to buy more traffic with to scale your campaigns.
Once again… the key to traffic generation is to focus on your conversion system that makes your ad-spends profitable.
So… how do you do it?
What do yo focus on it order to make your conversion systems better?
Primarily, you want to focus on 3 things…
1. Strength of offer and front end conversions
2. Up-sell paths and high ticket items
3. Follow
1. The best way to immediately increase your front end conversions is to increase the strength of your offer. 
From working with a bunch of people in a bunch of different business's, I've found that the fastest way for the average person to do this is to include STRONG BONUS'S and then wrap scarcity around them.
Create 3-4 really good bonus's that your audience REALLY WANTS, and then make them available for a specified and small period of time.
This will get all of the people who are on the fence who liked your offer the first time they saw it, but for some reason didn't buy to jump off the fence and take action.
There's other ways to increase front end conversion, but in the affiliate marketing world, this is by far the fastest way to do it.
2. Up-sell paths and high ticket items 
Next, you need to have a variety of up-sells in place with a few high ticket items available for your new customers to buy.
If you have a $250, $500, and a $1,000 up-sell in place, plus one $5,000 high ticket item, if only  .o1% of people who come through your funnel purchase everything you have to offer, that can be the difference between losing money on your ad-spends and creating profits with your campaigns.
So once you've done the work to create more customers by using bonus's and scarcity, make sure you have a solid up-sell process in place, along with a high ticket item in place to maximize profits.
3. Followup
Finally, you have to realize that no matter how good your front end offer offer and up-sell process is, if you're not following up all time time, you're going to leave a TON of money on the table. 
You need to both an autoresponder series in place, and daily live followups with blog posts like this one, videos, podcasts, and so forth.
Speaking to your leads through a variety of mediums will build a strong relationship and set you up for future sales down road.
The money is ONLY in the list if you're consistent with your followup efforts, and never stop. 
Having said that… if you're unclear on what your sales funnel and up-sell process should look like… checkout this video I made a little while ago. *Note though…  I don't talk about bonus's and scarcity in this video*
I do however show you how I create bonus's in THIS VIDEO (click to view).
In conclusion: When you have these conversion maximizers in place, you'll be doing what you need to in order to make traffic profitable for your business… and when you're profitable with your advertising campaigns, you'll always have the ability to create more traffic through simply being able to spend more on your advertising campaigns.
So once again…
In order to get more traffic right now, and set yourself up for longterm success with a never ending supply of traffic, STOP worrying so much about how to get traffic, and instead focus your efforts on the conversion mechanism that will make traffic profitable.
Did you get value out of today's post, "Traffic Generation Secrets: How To Get Unlimited Traffic For Life By NOT Focusing On Traffic Generation? If so, let me know with a quick comment below, and don't forget to share on social media!
To Our Mutual Success,
Misha Wilson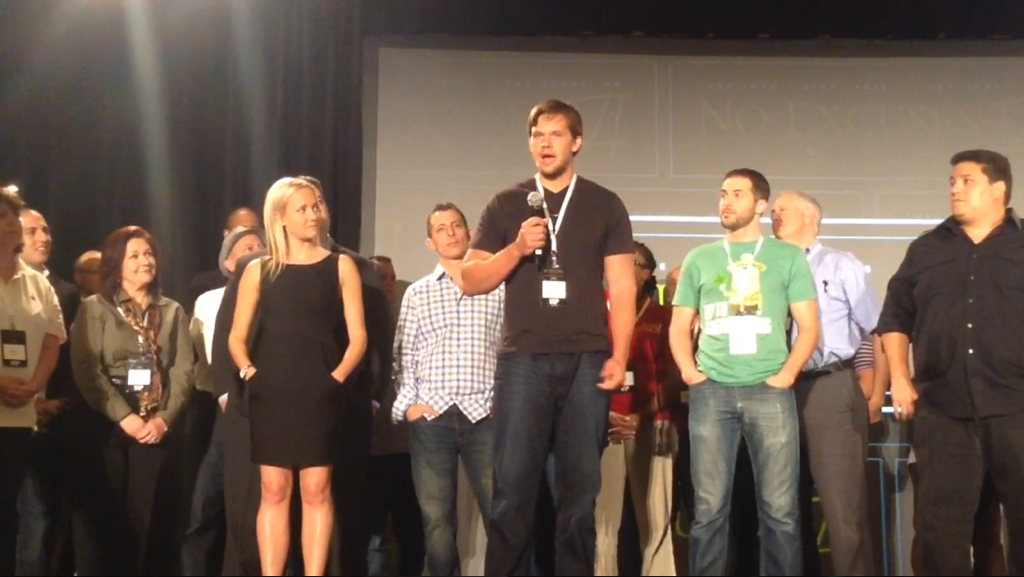 P.S. If You're Struggling To Generate Leads And Sales For Your Online Business, I've Been There, And Know Your Pain. Be Sure To Grab A Copy Of My Free Report, The 5 Pillars Of Profitable, Business Building Traffic, Where I Show You Exactly How I Broke Free Pain Of Pain, Frustration, And Overwhelm, And How I Now Generate Laser Targeted, Pre-Qualified Traffic That Turns Into 75-100 Leads Each And Every Single Day For My Business, And Exactly How You Can Too! 
Click here to download the report now…
P.P.S
Checkout My Facebook FanPage: https://www.facebook.com/marktingwithmisha
Follow me on Twitter: https://twitter.com/Misha_Wilson
Add me on G+: https://plus.google.com/+MishaWilson
Checkout my Youtube Channel: http://Youtube.com/thesmartermarketer

Misha Wilson is known as the youngest and fastest growing traffic and conversion expert on the Internet. He's known for his ability to bring hoards of cold traffic to any website he wants, and then convert that traffic into high ticket buyers and a group of loyal fan customers. If you're struggling to either get traffic to your website or convert your traffic into big sales, Misha is your guy.